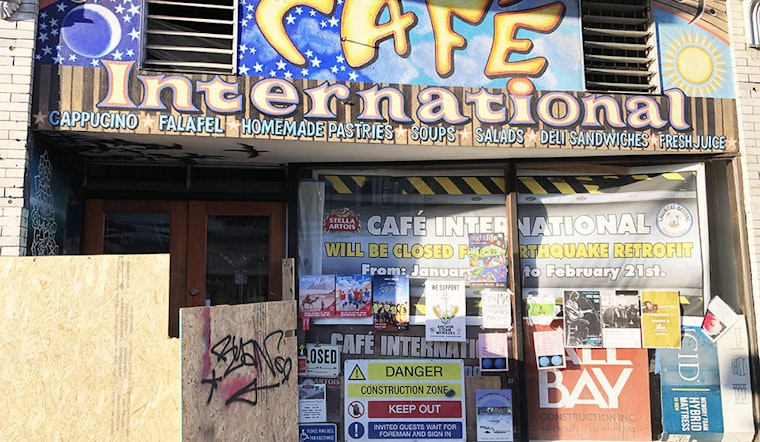 Published on February 19, 2019
Hoodline tipster Steve alerted us that Lower Haight stalwarts Café International (508 Haight St.) and Mad Dog in the Fog (530 Haight St.) have temporarily shut down for a soft-story seismic retrofit of their building, which will also include upgrades required by the Americans with Disabilities Act.
The building also houses Chinese restaurant Wonderland (500 Haight St.) and Japanese restaurant Nara (518 Haight St.), both of which will remain open for business for the time being.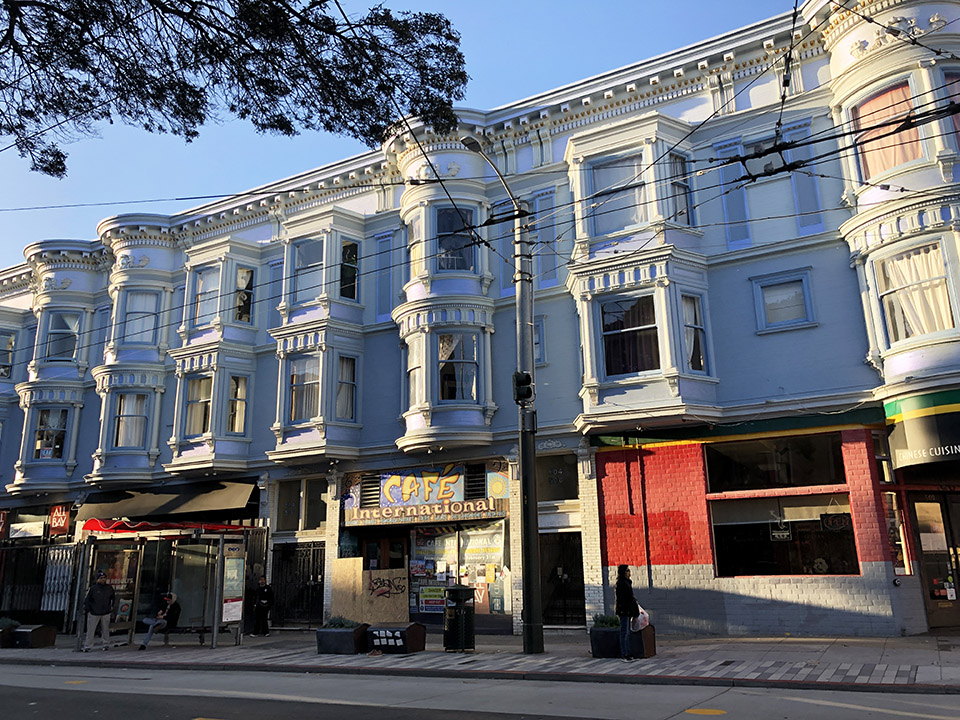 Café International, a 32-year veteran of the neighborhood, closed down temporarily on January 21. Owner Zahra Saleh originally planned to reopen this week, but she told Hoodline yesterday that her return has been pushed to next month. She'll continue to post updates on the café's Facebook page.
Popular pub Mad Dog in the Fog closed yesterday, and is expected to stay closed for about a month. Signs in the window encourage soccer fans and attendees of the weekly quiz night to stroll one block over to sister bar Nickies (466 Haight St.), which will host Mad Dog's events for the duration of the closure.
Work has already been completed at Nara, where an employee told Hoodline that they will not have to close their doors again. An employee at Wonderland also said that they did not expect to close. 
The Mandatory Soft Story Retrofit Program was created in 2013 to ensure the safety and resilience of the city's housing stock, through the retrofit of older, wood-framed, multi-family buildings prone to collapse in a serious earthquake.
According to the city's soft-story properties list, a seismic retrofit permit has already been submitted for 500 Haight St., and a certificate of completion is required by September 15 of next year. 
Public records also indicate an additional permit for mandatory ADA upgrades to commercial spaces in the Haight Street building, including new ramps and doors.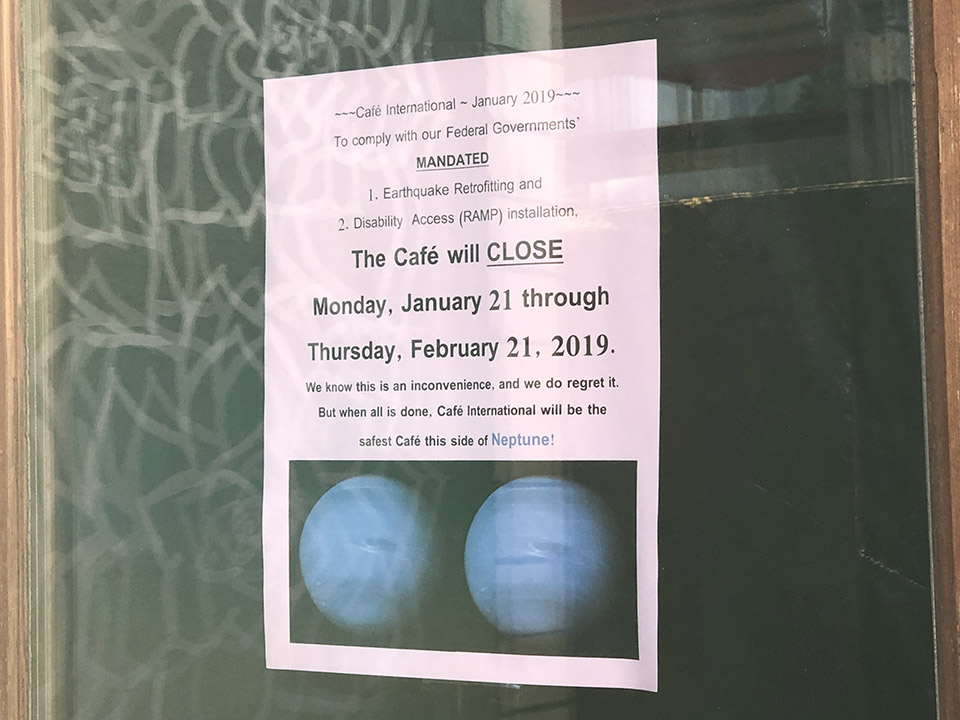 In the meantime, Café International fans will have to hang tight. In a sign posted to the window, Saleh promises that "when all is done, Café International will be the safest café this side of Neptune."
---
Thanks to tipster Steve. See something interesting while you're out and about? Text Hoodline and we'll try to find out what's going on: (415) 200-3233.