By
Hoodline
- Published on March 27, 2019.
Looking to get fit?
From a martial arts tournament to a 5K and 10K race downtown, there's plenty to do when it comes to sports and fitness activities coming up in Dallas this week. Read on for a rundown.
Hoodline offers data-driven analysis of local happenings and trends across cities. Links included in this article may earn Hoodline a commission on clicks and transactions.
---
Chamberlain Studios of Self-Defense Kenpo Invitational Tournament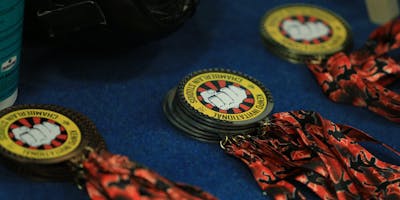 First, the Chamberlain Studios is holding its annual Kenpo Invitational Tournament to determine the top individual competitors at the 14 area schools, as well as the top school, on Saturday at the Episcopal School of Dallas. There will be competitions for divisions such as Kata/Forms, Self Defense, Grappling (black stripe) and Open Weapons Kata. Click on the link below for times, competition categories, division rules and more. 
When: Saturday, March 30, 8 a.m.-2 p.m.
Where: The Episcopal School of Dallas, 4100 Merrell Road
Price: Free (children 5 and under); $5 (for spectators). More ticket options available.
Click here for more details, and to get your tickets
TruFusion + Farmers Market Presents: Sweat & Soul - Act 3
Next, get the heart pumping at two free workouts, led by TruFusion instructors, on Saturday at the Dallas Farmers Market. First is the TruPilates session that combines core-building exercises, high-intensity interval training and cardio, while the second one is a Stretch and Sweat class where the focus is on providing healing of the body and mind. TruFusion, which is a group fitness studio that offers over 65 different class styles, is opening a new studio in Dallas in May.
When: Saturday, March 30, 9-11 a.m.
Where: Dallas Farmers Market, 920 S. Harwood St.
Price: Free
Click here for more details, and to get your tickets
Dallas Field Day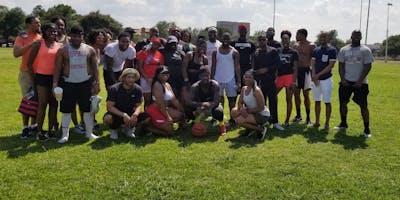 Then, bring out your competitive side, break a sweat, meet new people and, most importantly, have fun with an afternoon of Ultimate Frisbee, capture the flag, kickball, flag football and more games on Saturday at Glencoe Park. There will be two-to-three co-ed games and all you need to bring is water, snacks, sunscreen and a great attitude. 
When: Saturday, March 30, 1-4 p.m.
Where: Glencoe Park, 3700 Glencoe St.
Price: Free
Click here for more details, and to get your tickets
THE GREAT AMAZING RACE family friendly adventure/obstacle race
Then, grab a partner and compete against other similar age teams in a 1.5 mile cross country course that includes physical and mental challenges on Saturday at The Great Amazing Race at White Rock Lake. Modeled after the hit TV show "The Amazing Race," teams of all ages must work together to overcome obstacles, games, relays and other events. Click here for more information. 
When: Saturday, March 30
Where: White Rock Lake, Dallas
Price: $20
Click here for more details, and to get your tickets
SKYLINE HALF 5K & 10K
Lastly, lace 'em up and register for the Skyline Half 5K & 10K on Saturday. The races start at the Continental Bridge Gateway Plaza West and follow a route along the Trinity Skyline Trail, under the Margaret Hunt Hill Bridge and near the Trinity River. Participants will receive a race shirt, medal, a pair of retro Skyline socks and free beer and live music at the after party. Click here to view the course maps or for more information. 
When: Saturday, March 30, 8 a.m.
Where: Continental Bridge Gateway Plaza West, Dallas
Price: $35