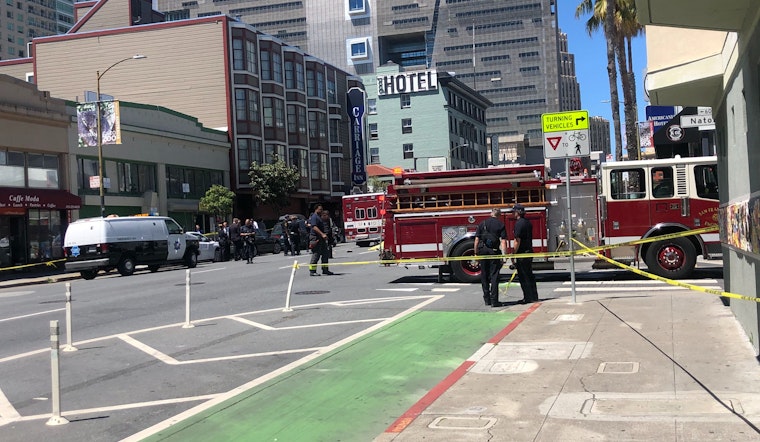 Published on April 23, 2019
A skateboarder has been killed after being struck by a driver around 12:30 p.m. today. The incident occurred at Seventh and Mission streets in SoMa.
According to a police officer on the scene, the skateboarder was a 25-year-old 26-year-old man. Witnesses say that he was towing his board on the back of a dump truck headed north on Seventh Street when he lost control and rolled underneath the wheels of another car. He was pronounced dead at the scene. 
In the aftermath of the collision, police have shut down Seventh Street between Howard and Mission streets. The drivers of both the dump truck and the car that struck the skateboarder remain at the scene.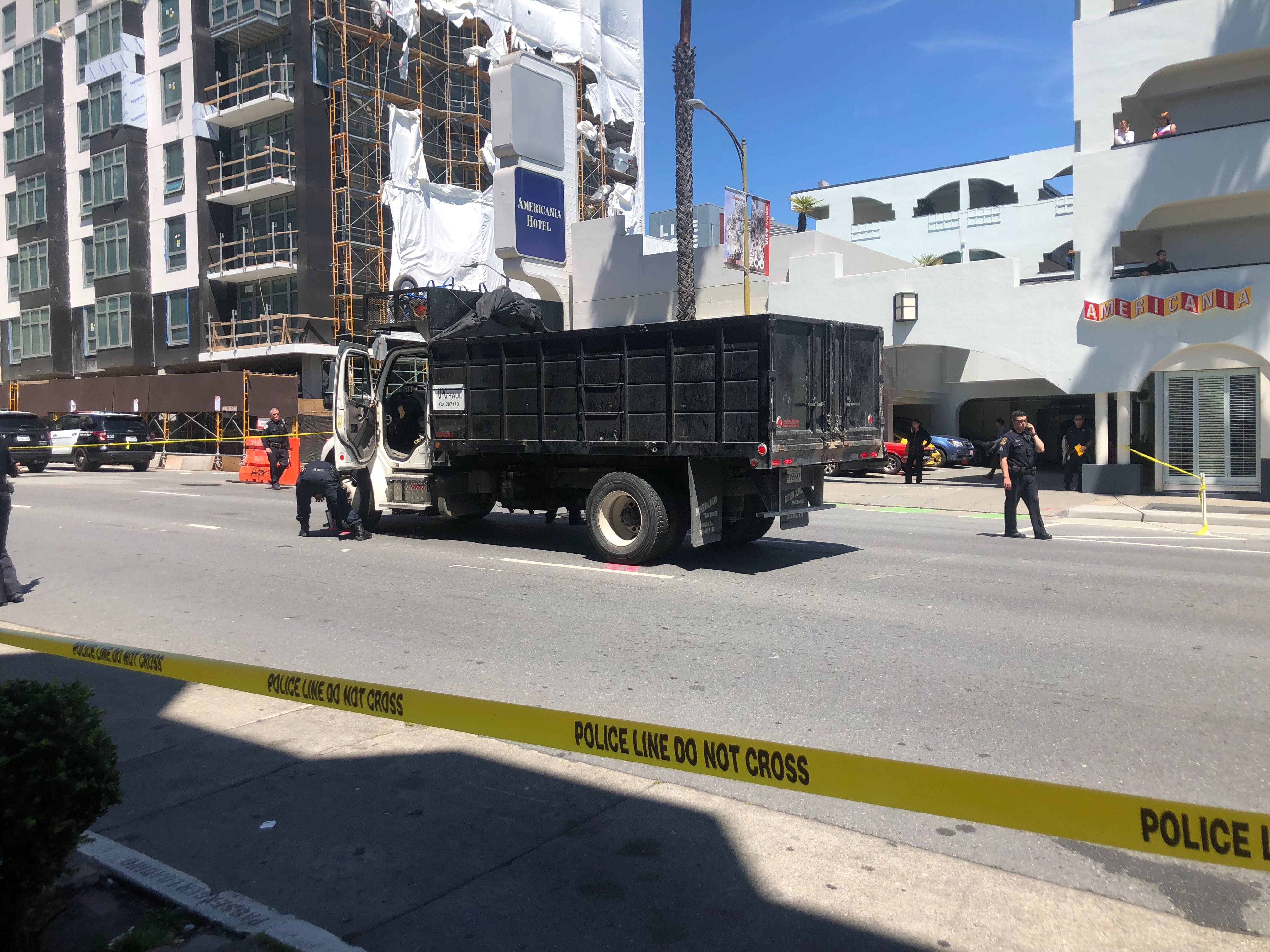 We'll have more updates on this breaking story as they become available. 
Update, 4/24, 10:45 a.m.: An official police report has confirmed that the victim was 26, not 25 years old, contradicting an initial statement from officers on the scene. 
According to the report, the victim sustained life-threatening injuries and was attended to by medics at the scene, where he died. All parties involved in the incident remained on the scene, and the case is still under investigation. Police have declined to confirm the victim's identity at this time.