Bystanders intervened to thwart the attempted kidnapping of a toddler in the Castro's Jane Warner Plaza on Friday afternoon.
The incident occurred around 12:25 p.m., when the suspect approached the child's mother, 32. He then grabbed her 2-year-old son and attempted to flee the scene with the child in tow. 
From there, "the mother struggled with the man and freed the child from his grasp," said SFPD spokesperson Robert Rueca.
When the suspect fled the scene without the child, bystanders gave chase, and were able to detain him at 17th and Noe streets until officers arrived and arrested him.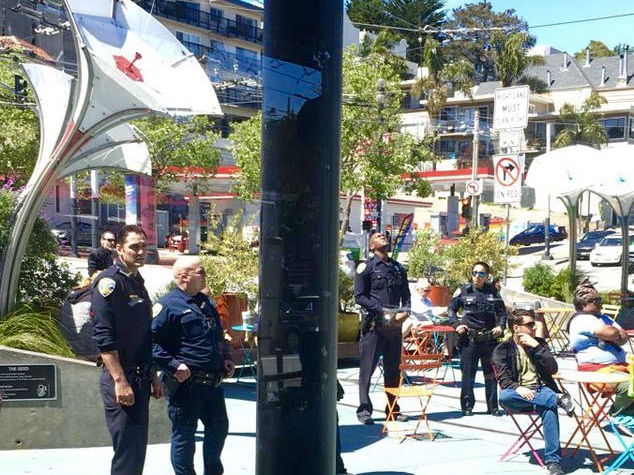 Police declined to identify the suspect, described as a 34-year-old man, or to share a booking photo. But they said he was unknown to the victim or her family prior to Friday's incident. 
Bill Pung, who co-owns neighboring 24-hour diner Orphan Andy's, captured the incident in Jane Warner Plaza on his restaurant's security cameras.
"It was really bizarre watching this happen in broad daylight with people all over the place," he said. "It all happened so quickly."
Pung told Hoodline that his security footage shows the child walking behind his mother, who was pushing a stroller, when the suspect grabbed him. It also shows the suspect fleeing east down 17th Street after the mother successfully fought him off. 
"The suspect was someone you would never give a second look to," said Pung. "He was clean-cut, with a backpack and a leather jacket."
In addition to his footage, Pung told Hoodline that SFPD officers are also reviewing surveillance video from nearby bar Twin Peaks.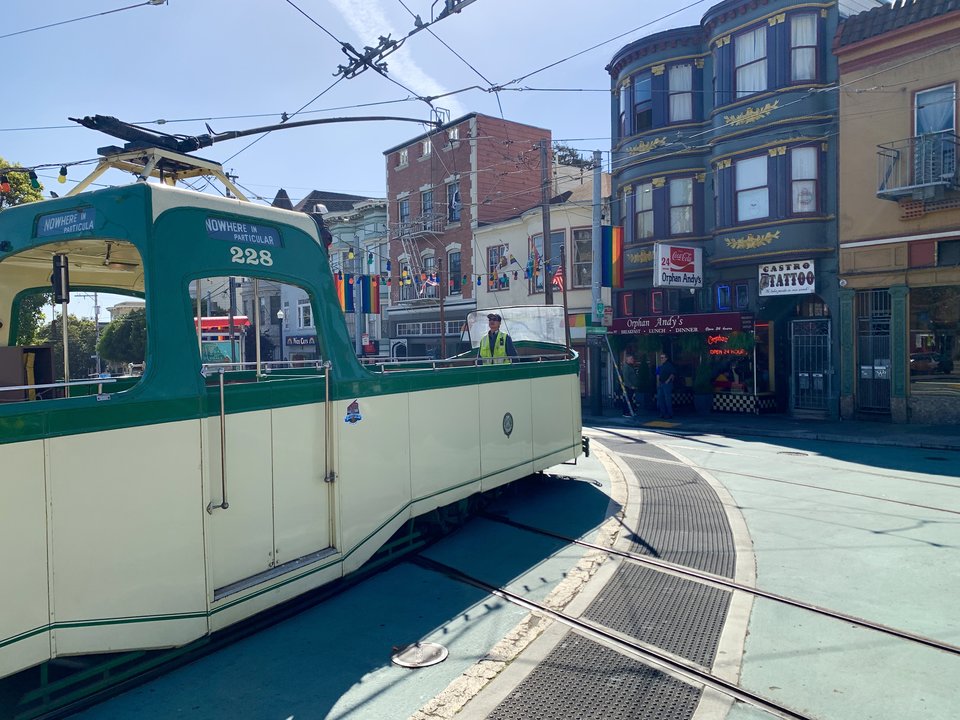 District 8 Supervisor Rafael Mandelman's office told Hoodline that they are aware of the incident, and working with SFPD to learn more. While they were not able to comment further on the suspect, they confirmed that he was not a homeless individual. 
The case remains an active and ongoing investigation, and anyone with more information is encouraged to call SFPD via the department's anonymous tip line at (415) 575-4444, or text TIP411 with "SFPD" at the start of the message.
Update, 4:15 p.m.: SFPD has identified the suspect in the attempted kidnapping as Roscoe Bradley Holyoake, 34, of East Victoria Park, Australia.
Holyoake was booked on Friday evening at 9 p.m., and is currently being held on $500,000 bail.