The morning rush at Page and Octavia streets, where gridlocked drivers jostle to enter the 101 freeway, has long been a stressor for neighborhood residents, who complain of incessant honking from motorists that begins in the early hours of the morning. 
For April Fool's Day, some enterprising locals have installed fake "city" signage at the intersection, cautioning drivers to "Keep Calm and Lay Off the Horn."
While the signage may not be official, it does cite the official California vehicle code, section 27001 of which declares that horns should only be used by drivers if "reasonably necessary" to ensure their safety. That means that it is, in fact, "illegal to honk at the idiot in front of you," unless they're about to collide with you or someone else. 
Here's a full selection of the signage, with photos taken by tipster Jeffrey, who says it's intended to "encourage frustrated drivers to chill out" — with one sign even quoting Buddhist monk Thich Nhat Hanh.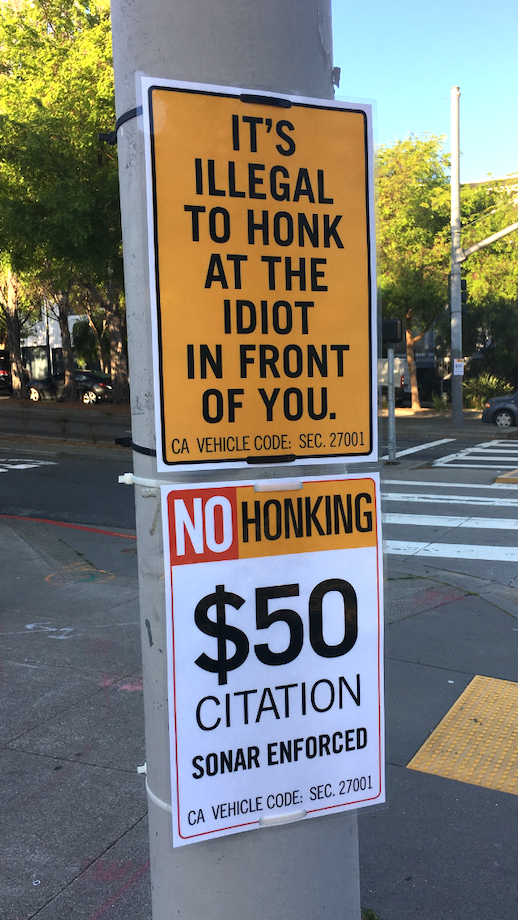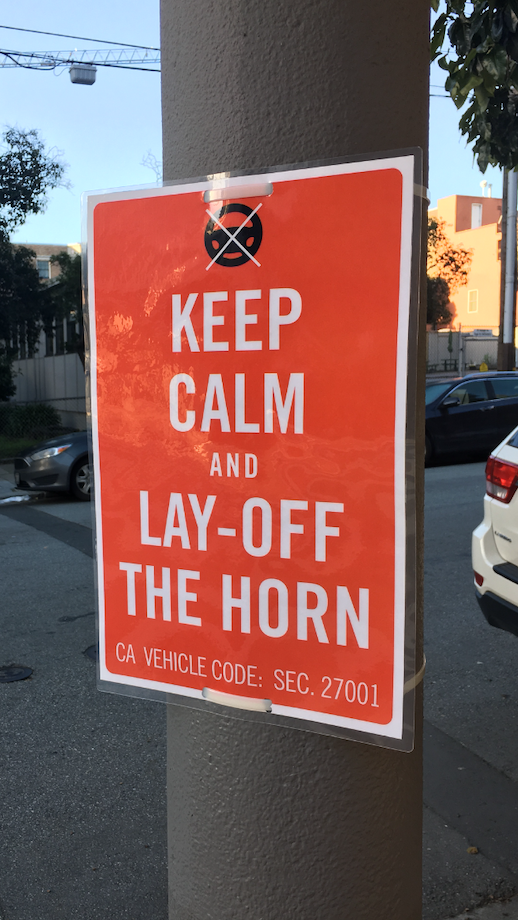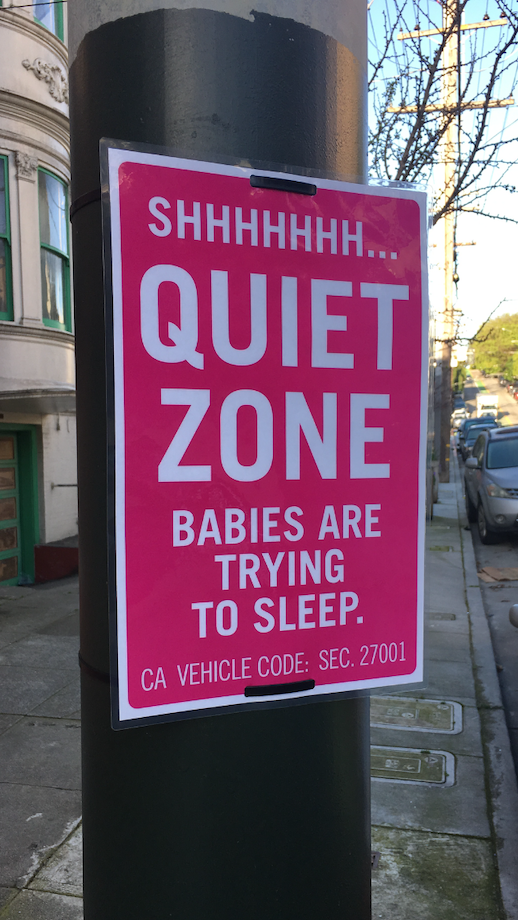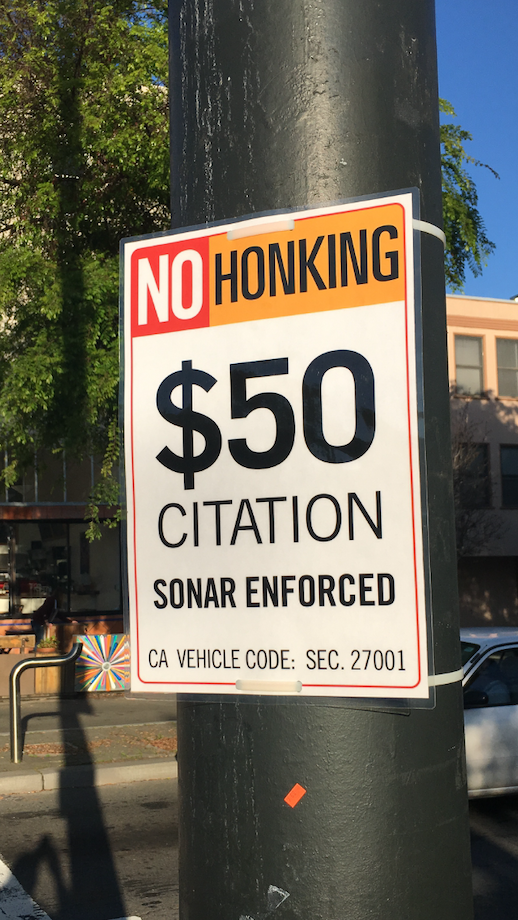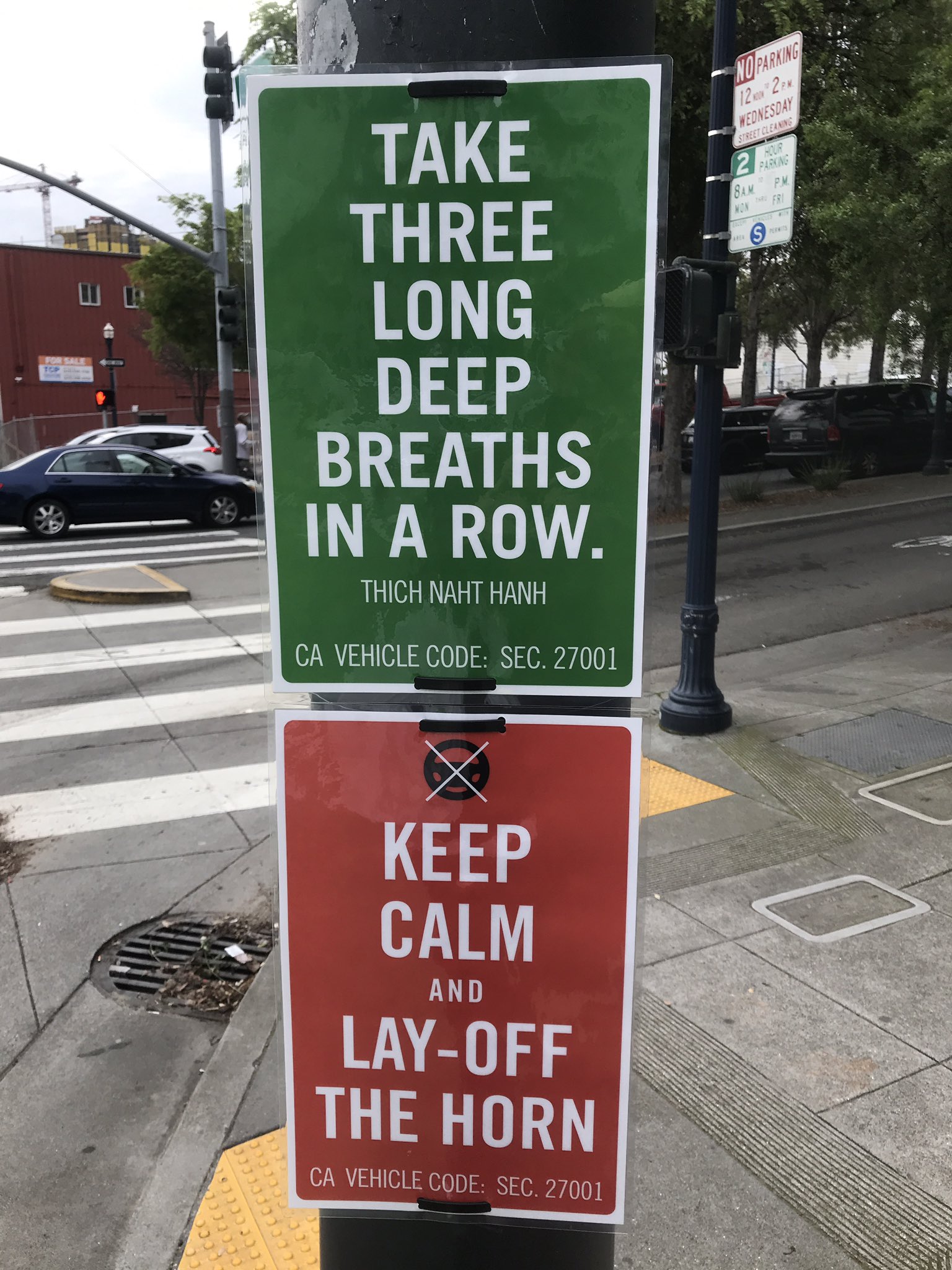 Update, 3:36 p.m.: Even though the signs are a joke, at least one neighbor says they're having a real impact. 
"The difference is amazing," says tipster John, who lives at Page and Octavia streets. "As most neighbors will tell you, the horns of angry drivers (usually every light cycle, every three minutes or so) start at about 6 a.m., and continue often until past 10 p.m. So far today, honks have been at a minimum ... maybe two or three every 30 minutes."
"I'm hoping [the city] won't take down these unofficial signs before they've fixed the problems with the angriest intersection in San Francisco," he added.
---
Know anything about the trickster or tricksters behind these signs? If you live near Octavia, did they have a positive effect on your morning? Text Hoodline at (415) 200-3233 or email [email protected]