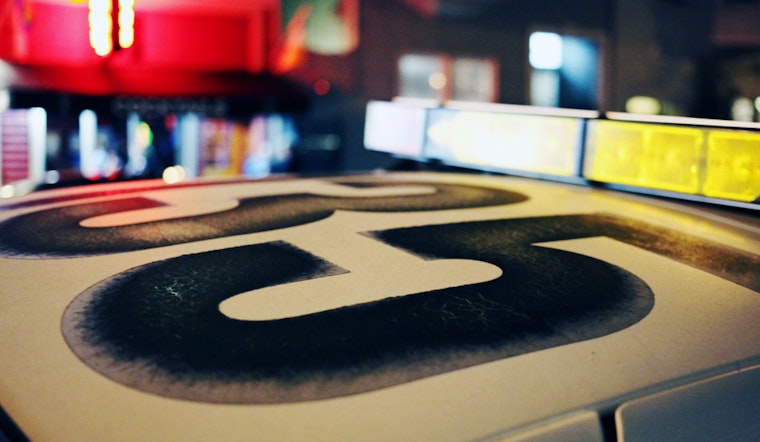 Published on May 14, 2019
It's time for another look at notable crimes reported in the Castro since our last roundup. All details are from official SFPD reports, unless otherwise noted.
Arsonist arrested after setting books on fire
On May 13th at 11:20 a.m., a 35-year-old man was spotted lighting books and newspapers on fire at Market and Dolores streets. Police arrived and arrested the man.
Man attacked after leaning on car
On May 5th at 2:15 a.m., a 27-year-old man was attacked during a verbal argument on 18th Street, near Castro Street. The argument started when the victim leaned on a vehicle, owned by a 32-year-old man. The older man eventually attacked the younger man, punching and kicking him multiple times. The older man was arrested, and the victim was transported to the hospital with non-life-threatening injuries.
Assault on Market Street
On May 4th at 6 a.m., a 22-year-old man was arguing with an older man, 40, on Market Street near Dolores. The older man then punched the younger man in the face, stealing his phone and sneakers before fleeing. The victim sustained minor injuries, but refused medical treatment.
Victim knocked unconscious during argument
Later on the 4th, at 4:46 p.m., two men, 40 and 50, were arguing near 14th and Church streets when the younger man punched the older man, knocking him out. The suspect fled on foot. The victim was injured, but refused medical treatment.
Man stabbed in Castro argument
On April 29th at 2:30 a.m., an 18-year-old man got into an argument with another man, 25, near Castro and Market streets. The older man then stabbed the younger man in the back of the hand three times with a knife, before fleeing in a vehicle with two other men of similar age. The victim was transported to the hospital with non-life-threatening injuries.
Phone theft leads to assault and arrest
On April 27th at 2:27 a.m., a 26-year-old man had his phone stolen at a bar near 17th and Church streets. Using a tracking tool, the victim was able to locate his stolen phone, which was in the hands of a 28-year-old male suspect. When the victim confronted the suspect to get his phone back, the suspect assaulted him and fled. SFPD units located and arrested the suspect.
Corona Heights stabbing
On April 25th at 6:27 p.m., two men, 50 and 67, got into a physical altercation near Market and Storrie streets. The older man brandished a knife and began punching and stabbing the other man. Officers arrived and arrested the knife-wielding suspect. The victim was transported to the hospital with non-life-threatening injuries.
Carjacking leads to arrest
On April 24th at 3:32 p.m., a 54-year-old woman was behind the wheel of her car when she stopped at a red light at Dolores and 18th streets. As she waited at the light, a male suspect, 36, got into her car without permission. The woman exited the vehicle, and the suspect drove away with it. SFPD units were able to locate the vehicle and arrest the suspect.
Bullet damages car with 3 people inside
On April 20th at 5:36 p.m., three women, 48-55, were in a car looking for parking near Sanchez and Cumberland when they heard a gunshot. They then realized that one of their car's windows had been pierced by a bullet. The women then saw four male suspects in their 20s run to a nearby vehicle and drive away. No injures were reported.
---
Anyone who has information about any of these incidents is encouraged to contact SFPD via the department's anonymous tip line at (415) 575-4444, or text TIP411 with "SFPD" at the start of the message.
Here's why we usually don't include suspect descriptions in crime reports.