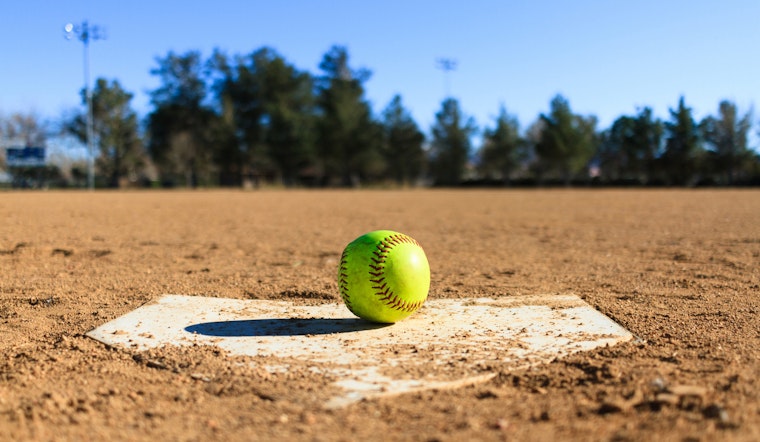 Published on May 15, 2019
Didn't catch the local high school softball matchups from last week?
Get back in the game with our roundup of recent girls varsity softball results in and around Columbus, powered by data from high school sports leader MaxPreps.
(Hoodline offers data-driven analysis of local happenings and trends across cities. Details like game dates, times, scores and team records are based on data provided by MaxPreps and may be subject to change; the latest up-to-date information is available at the links below.)
---
River Valley scores 14 runs, tramples South
On Tuesday, the Caledonia River Valley Vikings hosted the South Bulldogs. River Valley's home team advantage paid off: they walked away with the 14-0 victory. The win brought River Valley's record to 15-9, while South's record fell to 1-4.
Eastmoor Academy scores 11 runs, conquers Walnut Ridge
The Eastmoor Academy Warriors unseated the Walnut Ridge Scots 11-1 at home on Tuesday. The Eastmoor Academy Warriors scored one home run to bring their total to 13 this year. After this win, Eastmoor Academy remained undefeated with a conference record of 14-0, while Walnut Ridge's record fell to 2-2.
East flounders against Northland
On Wednesday, May 8, the Northland Vikings clashed with the Akron East Dragons at home. The Vikings walked away with a victory, beating the Dragons soundly, 19-7. The win brought Northland's conference record to 11-4, while East's record fell to 3-8.
Africentric Early College trounces South
Also on Wednesday, the South Bulldogs visited the Africentric Early College Nubians. They drove home empty-handed: the team fell to the Nubians in a frustrating 8-22 loss. This continues a four-game losing streak for the Bulldogs, whose record fell again this week to 0-4. Africentric Early College's record became 3-6.
Fredericktown yields to Bishop Ready
Thursday saw the Bishop Ready Silver Knights unseat the Fredericktown Freddies by a score of 4-0 at home. The win brought Bishop Ready's record to 17-5, while Fredericktown's record fell to 9-11-1.
River Valley cruises past Eastmoor Academy
Also on Thursday, Caledonia's River Valley Vikings traveled to Columbus to face off against the Eastmoor Academy Warriors. The Vikings walked away with the 10-0 victory. The Warriors had three hits, while the Vikings had 13. The River Valley Vikings hit one home run. The loss brought Eastmoor Academy's record to 17-6, while River Valley's record rose to 16-9.
Bloom-Carroll flattens East
On Thursday, the Bloom-Carroll Bulldogs faced off against the East Tigers at home. Bloom-Carroll's home team advantage paid off: they walked away with the 21-0 victory. This continues a two-game losing streak for the Tigers, whose record fell again on Thursday to 0-3. Bloom-Carroll's record became 17-6.
Whetstone overwhelmed by Centennial
Monday brought a new round of high school matchups, with the Whetstone Braves facing off against the Centennial Stars. The Stars walked away with a win, beating the Braves soundly, 8-2. The loss brought Whetstone's conference record to 12-1, while Centennial's record rose to 13-1.
---
This story was created automatically using local sports data, then reviewed by an editor. Click here for more about what we're doing. Got thoughts? Go here to share your feedback.