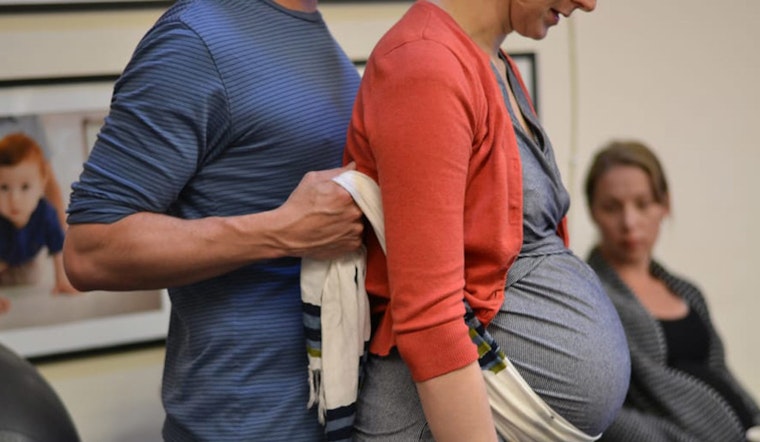 Published on June 06, 2019
Founded in 1988, Mission-based childbirth and parenting nonprofit Natural Resources was inducted into the city's Legacy Business Registry last month.
With a shop at 1367 Valencia St. (at 25th), Natural Resources joins the ranks of the "longstanding, community-serving businesses" that have established themselves in San Francisco neighborhoods for at least three decades. 
For executive director Alice Light, earning legacy status is a "beautiful opportunity for reflection" — especially on "how similar the needs of pregnant people and parents are now" to when the nonprofit first started in the '80s. 
With the goal of "nurtur[ing] families from pregnancy through early childhood," Natural Resources has three key components: a shop that sells and rents items for pregnancy and childrearing; an array of classes on everything from childbirth to breastfeeding; and a community center offering support groups and activities for new and soon-to-be parents.
In addition to its parent-centric offerings, the nonprofit also plays host to a birth and postpartum doula training program, certifying professionals to help pregnant people through birth and the postpartum period.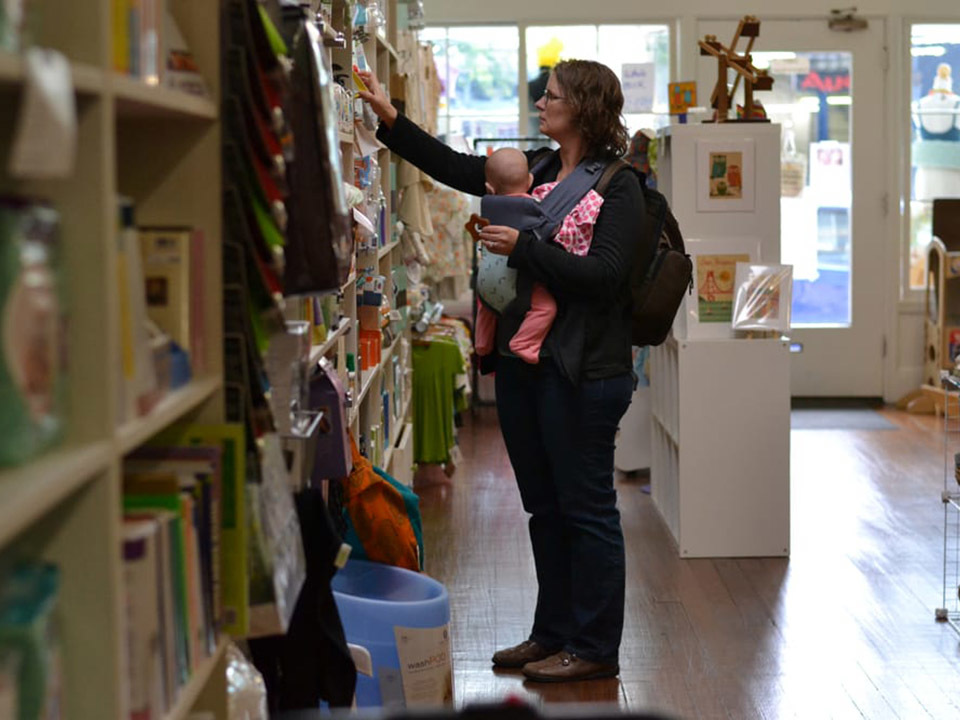 Light, a former urban planner, was appointed the group's executive director at the beginning of 2019. She began coming to Natural Resources during her first pregnancy, where it became "really meaningful" to her to have a place to go outside the hospital.
As she became the mother of two children (with a third currently on the way), Light "just started to get really curious about what I, as an individual, can do improve [pregnancy] outcomes," she said, citing the country's high maternal death and postpartum depression rates.
While "there are more and more apps or Facebook groups for new parents," Light believes it's important to offer a physical place where parents can come together to ask questions and get support, such as the group's free non-birth parent or pregnant mamas meetups.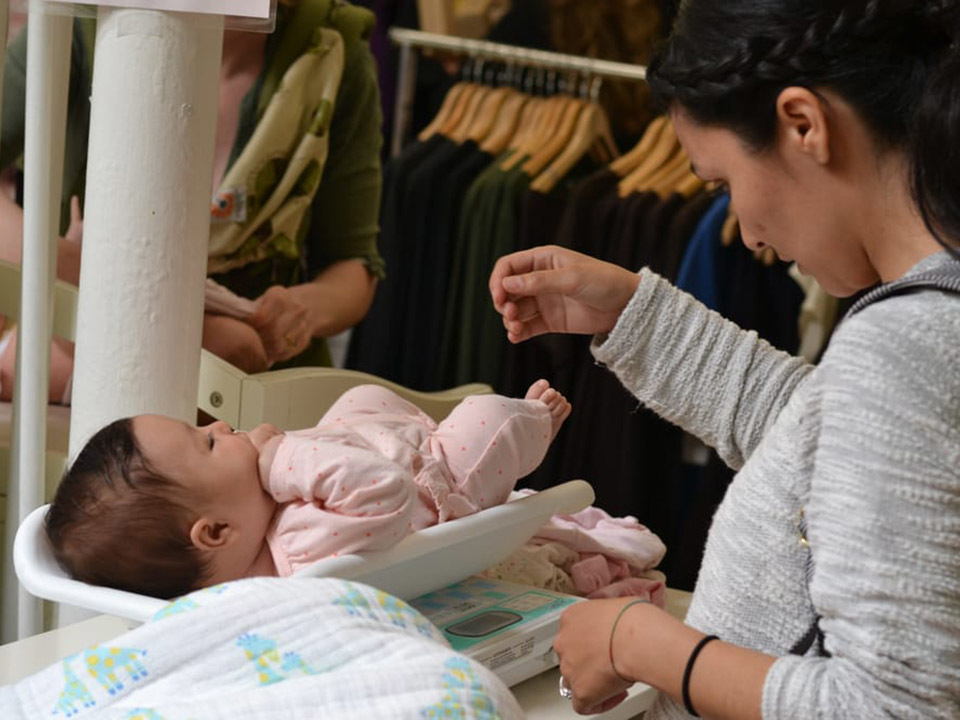 The shop is also something of a sanctuary for parents of infants, a space where they can always come to feed, change or weigh their babies, or just hang out. "We will hold your baby if you go to the bathroom," Light says.
A number of parents submitted letters of support for the nonprofit's legacy business application, citing their own positive experiences there. One parent noted that Natural Resources was "a great place to come when I needed to feed or change my baby, or use the bathroom myself when I was in the neighborhood."
Another said she was struggling with postpartum depression when she joined the weekly mother's groups, where she found a "community of women" to support her. She's still in touch with many of them today, she said.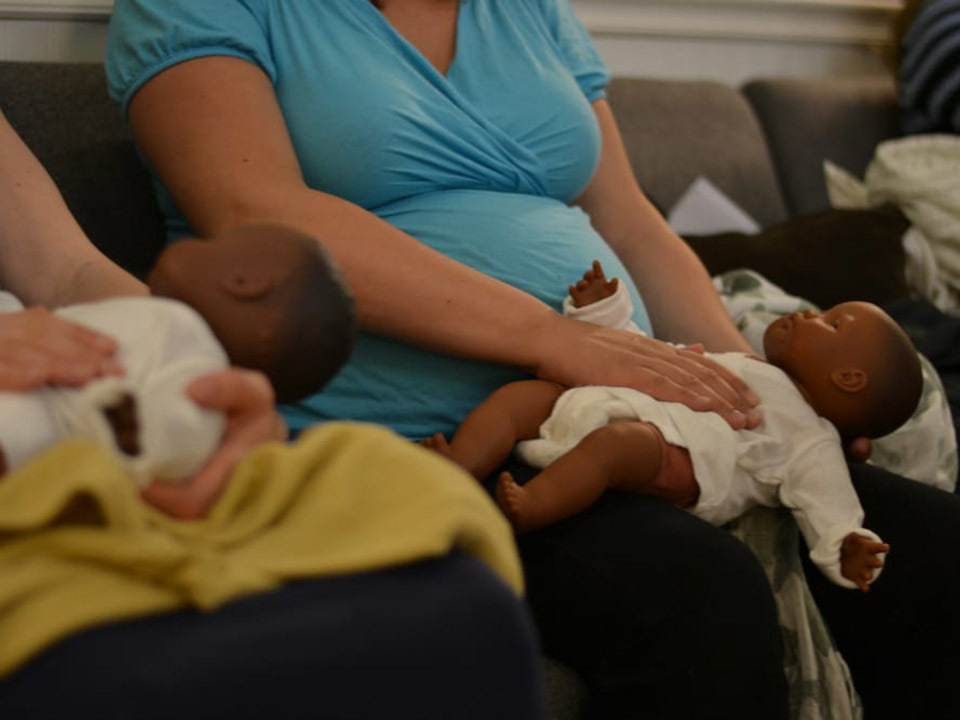 Staff is required to do research on everything sold at the retail shop, ensuring each product is safe and non-toxic. The selection includes oat milk drinks made in the Bay Area by Bla Bla Foods, Mrs. Patel's line of treats and teas to support lactation or Mama's Cookies for breastfeeding mothers.
"We carefully select what is on our shelves," Light says, including the breast pumps and birth tubs that the shop rents out to new and expecting parents. 
Most importantly, Natural Resources gives new parents a safe space to work through difficult and sometimes taboo topics. 
For example, the two-hour parent workshop "Advice Nurse," led by a pediatric nurse practitioner from UCSF, assuages parents' fears about when they should bring a sick child in to be seen by a clinician. "When do I need to get to the ER" is something parents are often worried about, Light said.
A "preparing your vagina for birth" training is intended to "take away some of the stigma and secrecy" around the issue, Light said. And an upcoming session focused on how to find and hire a nanny will focus on being a good employer, including offering overtime compensation and time off.
"There is so much wisdom to share," Light said.