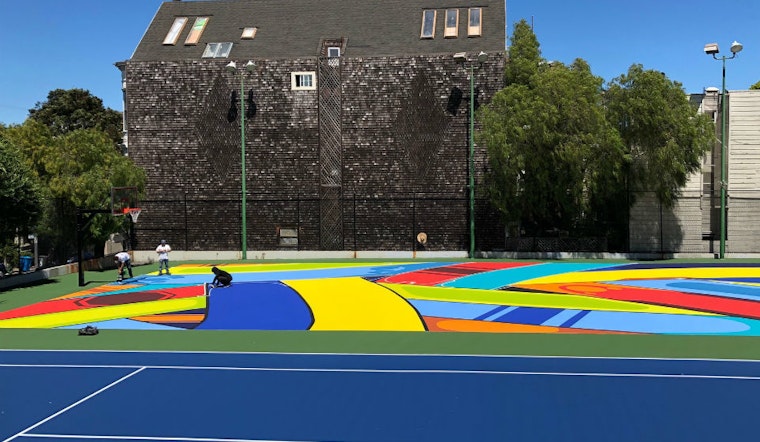 Published on July 12, 2019
This week and next, Hayes Valley neighbors have a chance to catch graffiti artist the Apexer, also known as Ricardo Richey, at work on a new installation at the Hayes Valley Playground.
Richey is transforming the basketball court at Hayes and Buchannan into an array of bold, geometric primary colors in his signature style. The project is jointly supported by San Francisco Recreation and Park, the Kevin Durant Charity Foundation, Project Level and Project Impact.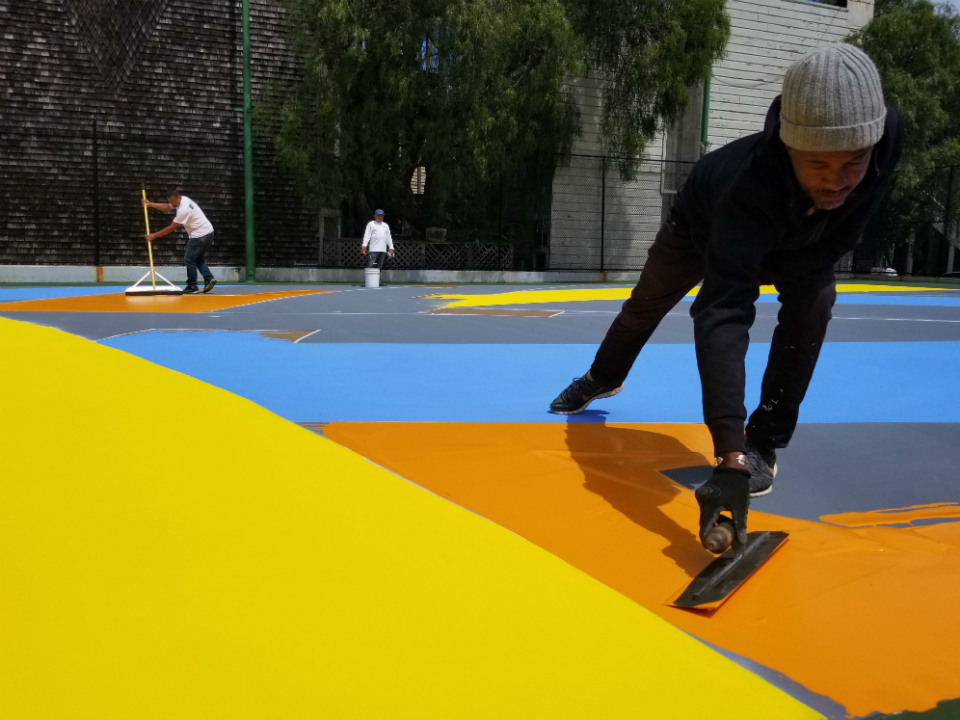 Last fall Rec & Park set about resurfacing and upgrading the courts, including new equipment and better fencing, for its first upgrade in 17 years.
The Kevin Durant Charity Foundation put forward just shy of $100,000 to aid the upgrades, including for new equipment and the art installation.
The foundation works to rebuild basketball courts in low-income and at-risk neighborhoods, including last year in Hunters Point, as part of its mission to enrich the lives of at-risk youth, according to the foundation's website.
City funds provided for a simultaneous resurface of the adjacent tennis court, according to Rec & Park.
The work means courts will be closed for the coming few weeks. Rec & Park spokesperson Madison Sink said there will be a community celebration to mark the courts' reopening closer to the end of the month.