With the opening of the Chase Center just two weeks away, the San Francisco Municipal Transportation Agency (SFMTA) has announced the implementation of two new bus routes: the 78X-16th Street Arena Express and the 79X-Van Ness Arena Express. 
The 78X is expected to depart from 16th and Mission streets, serving the same stops as the 55-16th Street. The 79X will run along the Van Ness corridor (starting at North Point), stopping at the existing stops for the 47-Van Ness and 49 Van Ness/Mission before heading to the Chase Center.
The two new bus lines will begin service approximately two and a half hours before the start of Chase Center events, including Golden State Warriors games. They'll remain in service for up to 30 minutes after each event.
Both buses will service the 16th Street-Mission BART station, allowing riders in the East Bay and the Peninsula to connect from the Chase Center to BART and vice versa.
The buses will complement Muni's T-Third trains, which pick up outside the arena, and the 48-Quintara/24th Street and 22-Fillmore buses, which already run their regular routes in the vicinity of the Chase Center.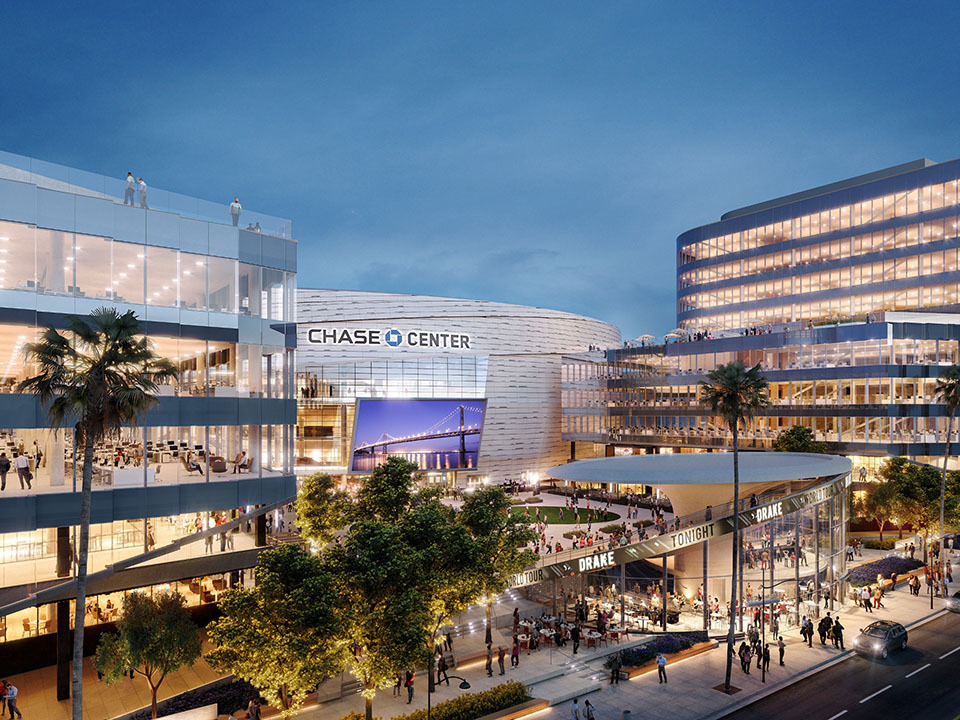 In addition to Warriors games, the Chase Center will host dozens of concerts and events annually, starting with a concert by Metallica and the San Francisco Symphony on September 6.
With seating for up to 18,000, the center is expected to increase traffic congestion in Mission Bay. That's drawn concern from business owners, residents, and representatives for the nearby UCSF Medical Center, which created a new website to keep visitors apprised of heavy traffic.
Mission Bay already struggles with congestion. In a vehicle response test conducted in July, the San Francisco Fire Department found that it took one ambulance more than double the average response time to reach the Chase Center from downtown — and that's not even accounting for the traffic the not-yet-open center itself will cause.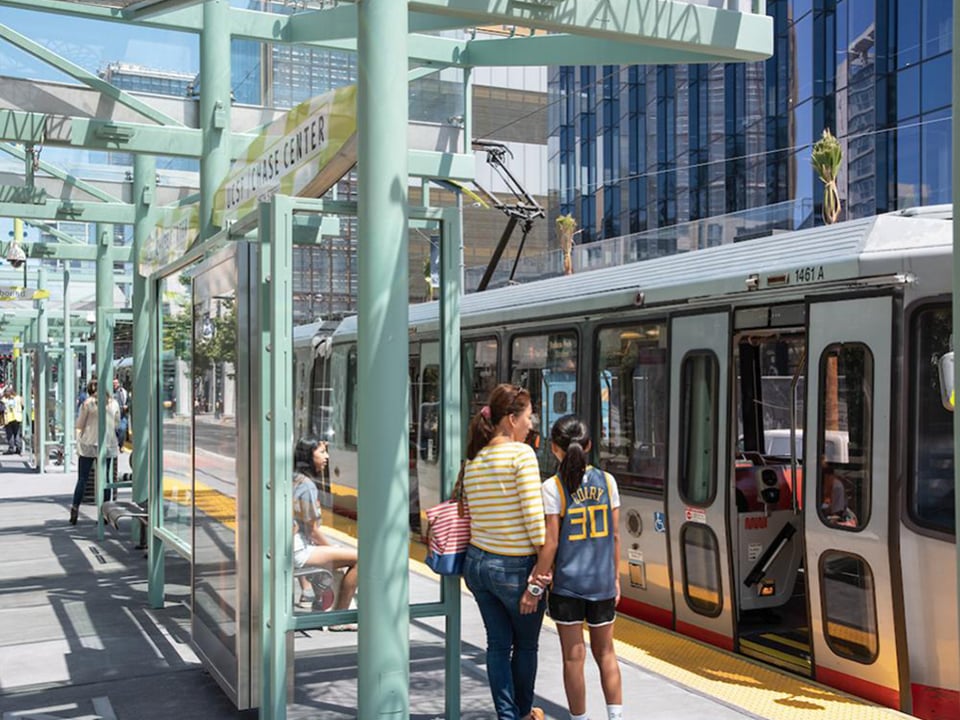 To address neighbors' concerns, the city has undertaken an all-hands-on-deck effort to encourage Chase Center patrons to use transit. All Chase Center event tickets — both electronic and physical — will serve as proof of payment for same-day Muni rides, an initiative funded by the Warriors. 
The SFMTA also opened an expanded train platform outside the Chase Center, allowing for up to 700 customers at a time to simultaneously board inbound and outbound T-Third trains.