Last week, the San Francisco Planning Commission unanimously approved a conditional use permit for Flore Store, a sister business to historic neighborhood restaurant Flore (formerly Cafe Flore). If all goes as planned, it will open at 258 Noe St. (at Beaver St.) next spring.
Terrance Alan, a co-owner of Flore, and the restaurant's general manager, Luke Bruner, are behind the project, which has been in the works since last year.
Taking over for nail salon Gloss N' Glam, Flore Store will sell recreational and medical marijuana, along with cannabis-infused products, right across the street from Flore.
If final approvals go through, it will join Market Street's long-established The Apothecarium and the soon-to-open Eureka Sky, adjacent to Jane Warner Plaza, as the third cannabis retailer in the Castro.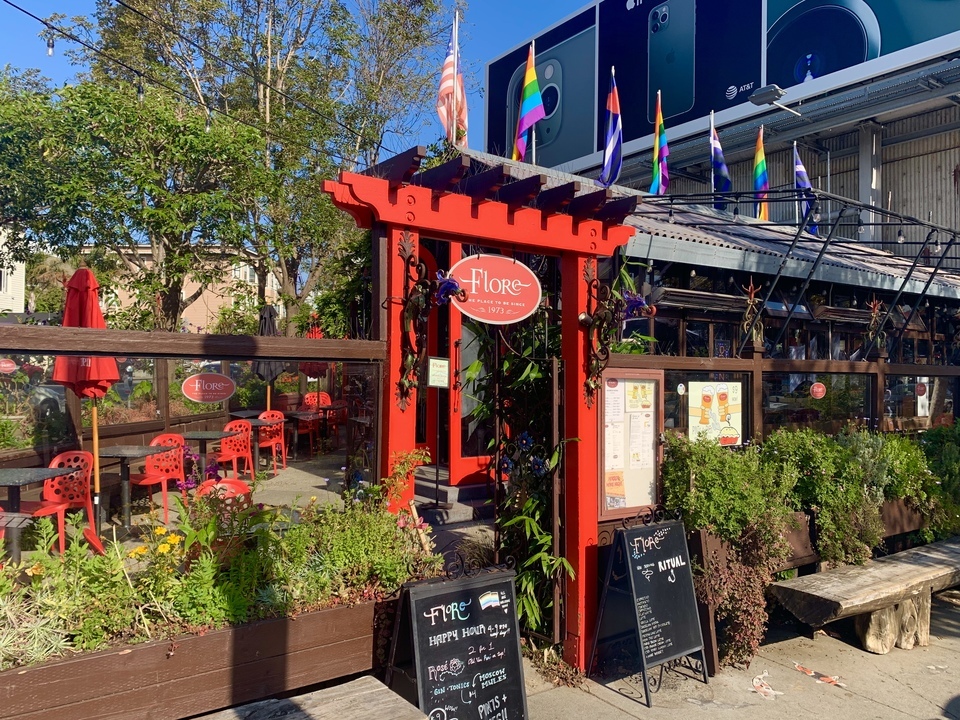 The business still has to receive its final permit approvals from various city departments, including the Office of Cannabis, which will issue a local license. They'll also need to receive a state permit to operate.
Assuming no delays, the cannabis shop should be ready to go next spring, with construction costs estimated at $100,000, according to public records.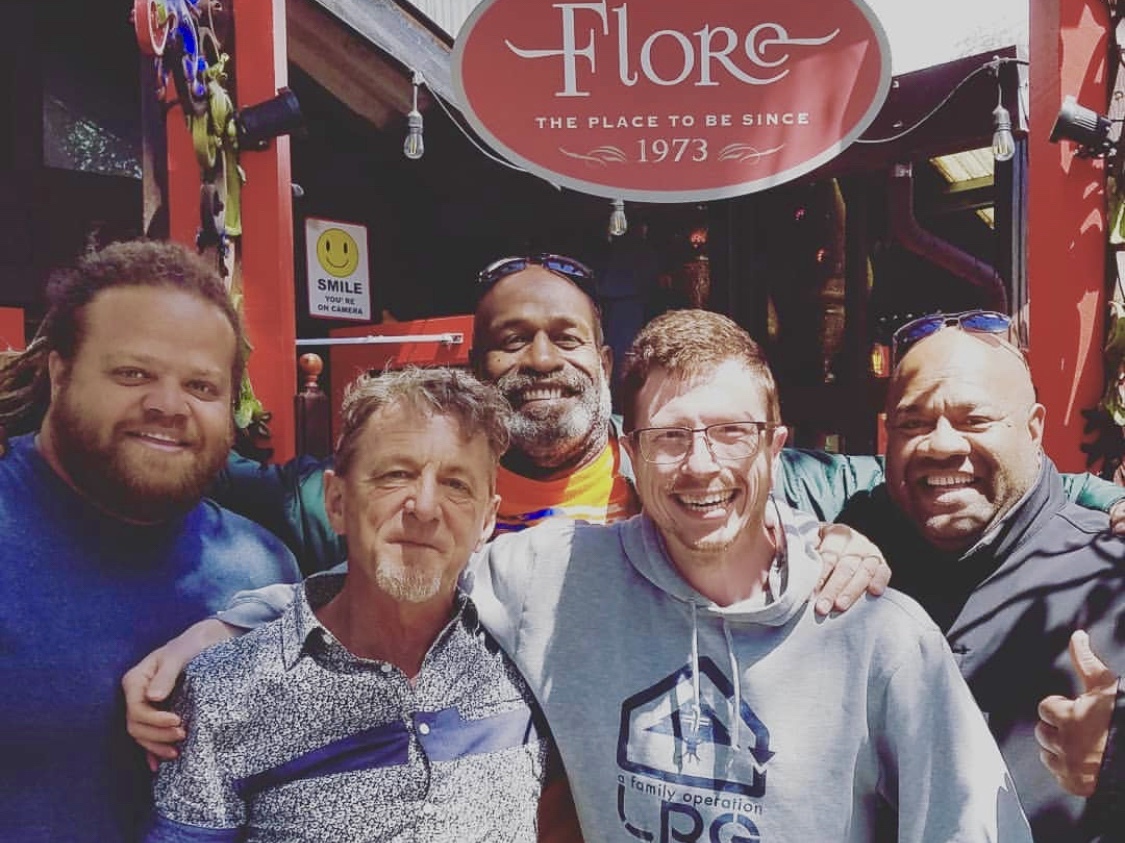 Alan previously chaired the San Francisco Cannabis State Legalization Task Force, where he advised the city on how to regulate the industry under State Proposition 64. He was also recently elected to the board of the Castro Merchants. But despite his qualifications, getting Flore Store approved wasn't easy.
Members of the Duboce Triangle Neighborhood Association (DTNA) set several conditions for the store's approval, including a requirement that it not allow on-site consumption of cannabis, now or in the future.
Flore Store will also not be permitted to use Flore's off-site prep kitchen in the back of the building, which was approved in 2013 with the help of then-Supervisor Scott Wiener.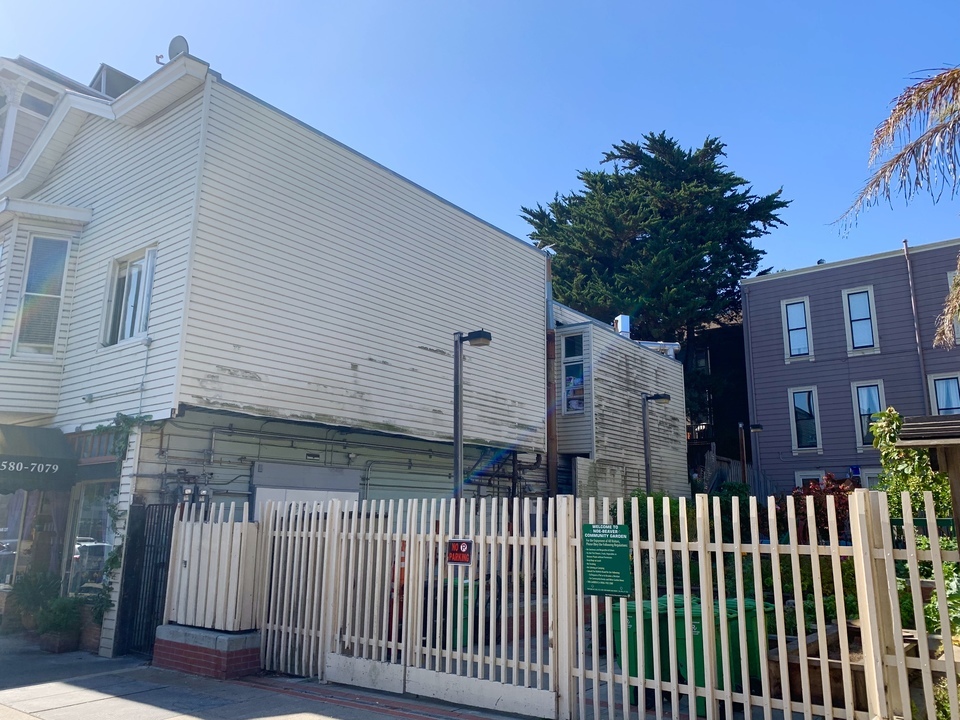 Flore Store also agreed to construct a fence along a tradesman's entrance between Flore Store and the Noe & Beaver mini-park and community garden. The fence will provide security, and screen a PG&E utility box from view.
"We've dealt with years of trouble on that corner," said DTNA member and Beaver Street resident Cathy Lew, who cited rampant drug use, homelessness, public defecation and illegal dumping as issues the street faces on a daily basis.
To address these concerns, Flore Store has agreed to have on-site security during regular business hours and 24/7 video surveillance.
In order to ensure all these conditions were met and abided by, the Planning Commission agreed to lookbacks at one, two and five years.
"There exists, sadly, great distrust and skepticism about this project in our neighborhood," said DTNA board member David Troup.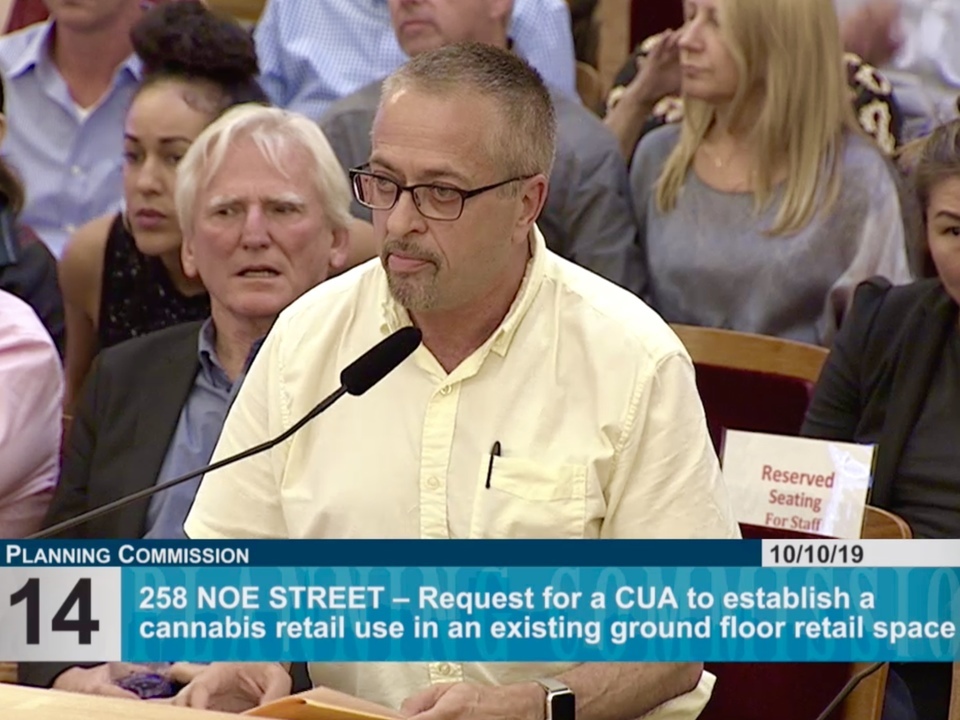 DTNA and Flore Store also came to agreement on a few issues that were not part of the conditions of approval by the Planning Commission.
Flore Store has agreed to assist in relocating Gloss N' Glam to a new location. Alan tells Hoodline that the nail salon's owner, Mary Ann Nguyen, is currently scouting locations in the neighborhood. Once a location is found, Flore Store will assist the salon both financially and by moving equipment.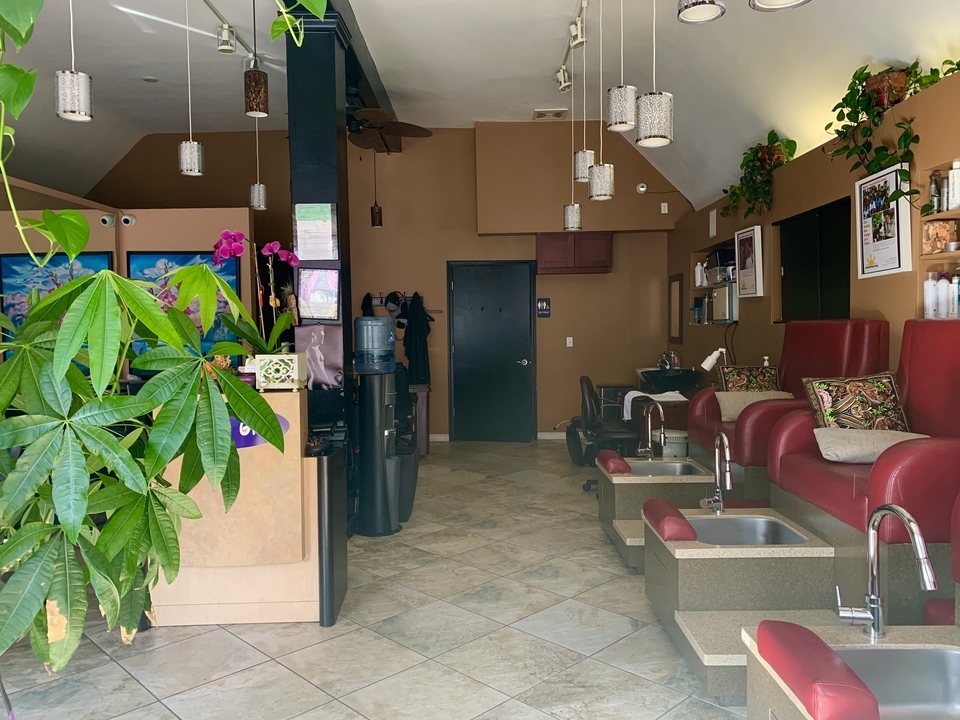 And while the Planning Commission did not require that Flore Store honor a request to have no cannabis or drug-related graphics or advertisements on the store's facade, Flore Store has nonetheless agreed to abide by it.
"We can't prohibit [neighbors] to be more restrictive than what our sign code would allow," explained SF Planning's Delvin Washington.
Flore Store has also agreed to not use the residential unit above the proposed cannabis retailer as a hotel, and instead maintain it as a long-term rental.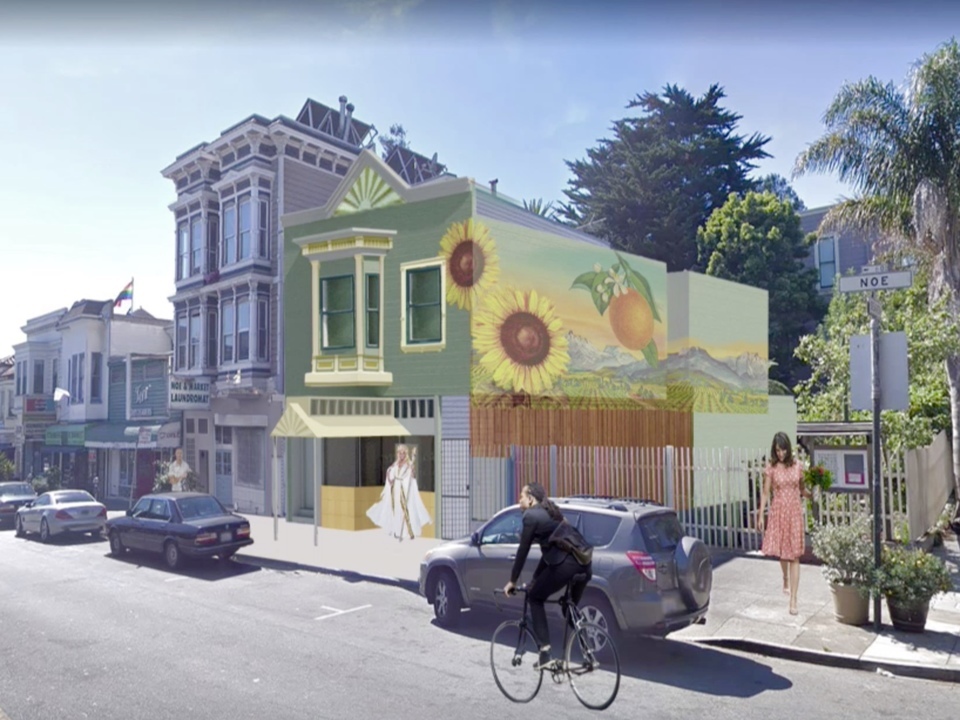 But despite all these requirements, Alan says he's still excited to get Flore Store's doors open.
And a packed house of supporters showed up at Thursday's Planning Commission meeting to express their enthusiasm for his business, including "First Lady of the Castro" Donna Sachet and one-time mayoral candidate "Chicken" John Rinaldi.
"[DTNA] had a job to do, and they're doing their job," Alan told Hoodline. "Now they'll be there, cheering us along."