The Castro's second cannabis retailer, Eureka Sky, is set to open later this month at 3989 17th Street (at Castro St.)
Co-owner Ray Connolly tells Hoodline that the business plans to softly open between Christmas and New Year's Eve, with an official grand opening set for January.
Last year, Connolly and his husband Desmond Morgan purchased the former Wild Card space, fronting Jane Warner Plaza, for an estimated $2.95 million. The couple, who have a home in Russian Hill, will also reside in an apartment above the store. 
Connolly and Morgan have joined forces with a third business partner, Chris Callaway, as part of the city's Office of Cannabis Equity Program. The program aims to lower the barrier for entry to the cannabis business for people who were arrested for cannabis-related offenses during the War on Drugs. 
Callaway was arrested in 2000 for cultivating medical cannabis for terminally ill patients at the Berkeley Patients Group. Charged with three felonies, he ultimately pled guilty to a misdemeanor possession charge that's followed him ever since. 
"Without [the] equity program, I wouldn't be able to participate in the cannabis industry in a meaningful way," said Callaway, noting the high cost of entry into the space. "Without Ray and Desmond teaming up with me, I wouldn't be able to afford a $3 million building."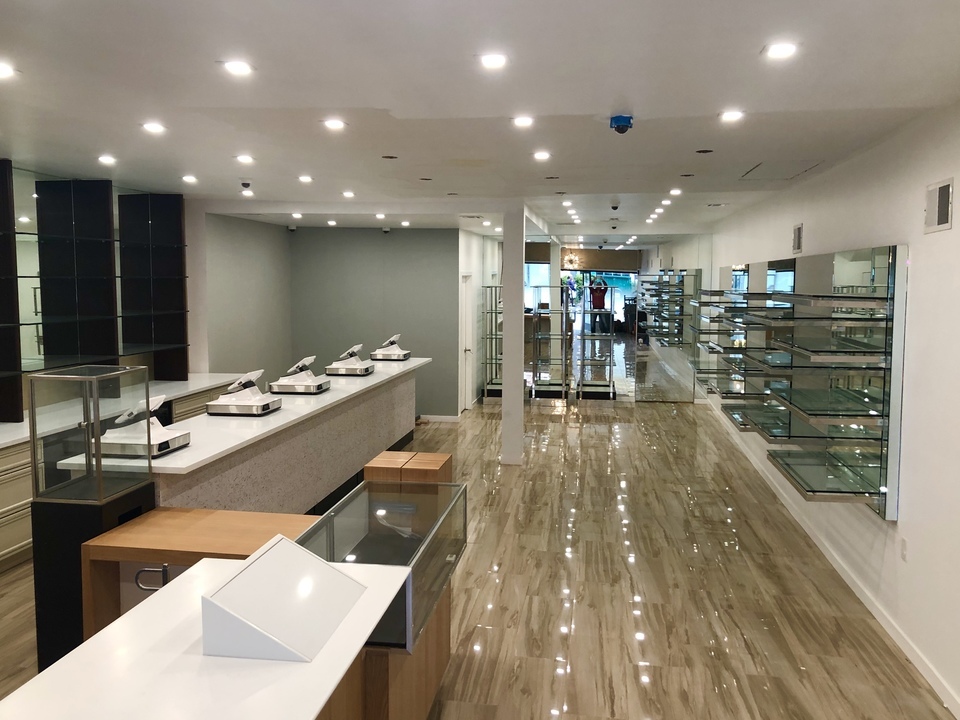 In June, Eureka Sky received conditional use approval from the Planning Commission, and Tuesday, it obtained the city's first business permit for equity applicants from the Office of Cannabis. (The second went to Berner's On Haight at 1685 Haight St., which is set to open this weekend.)
Callaway will serve as Eureka Sky's CEO, with Connolly as its COO and Morgan as CFO. 
Callaway is also the founder of the Laguna 500 Arts Projects, which transforms vacant storefronts into artist studios and pop-up galleries. As a result, Eureka Sky will have a strong arts component and plans to participate in the monthly Castro Art Walk.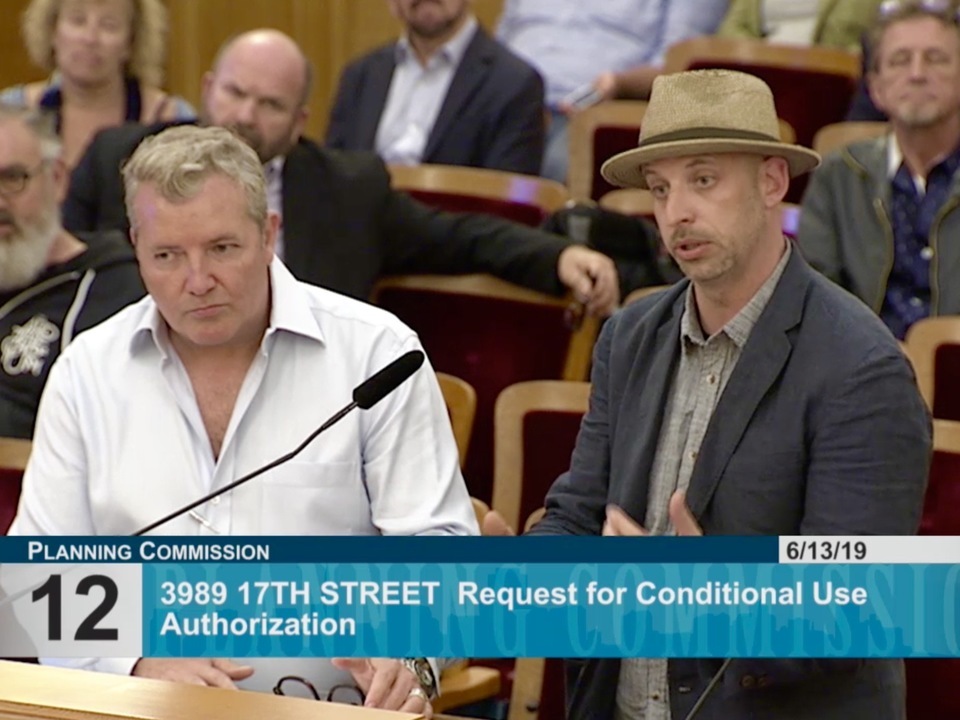 Connolly and Morgan, who've been together for 32 years, are both strongly involved in the neighborhood: Connolly is a Castro Merchants board member and fundraising chair for the Friends of Harvey Milk Plaza, while Morgan serves on both the Eureka Valley Neighborhood Association and Castro Upper/Market Community Benefit District boards.
Connolly said he hopes to encourage others to open businesses in a neighborhood that's currently undergoing a retail vacancy epidemic.
"The neighborhood has just been wonderful to Desmond and I," he said."We want to do everything we can to help the Castro prosper."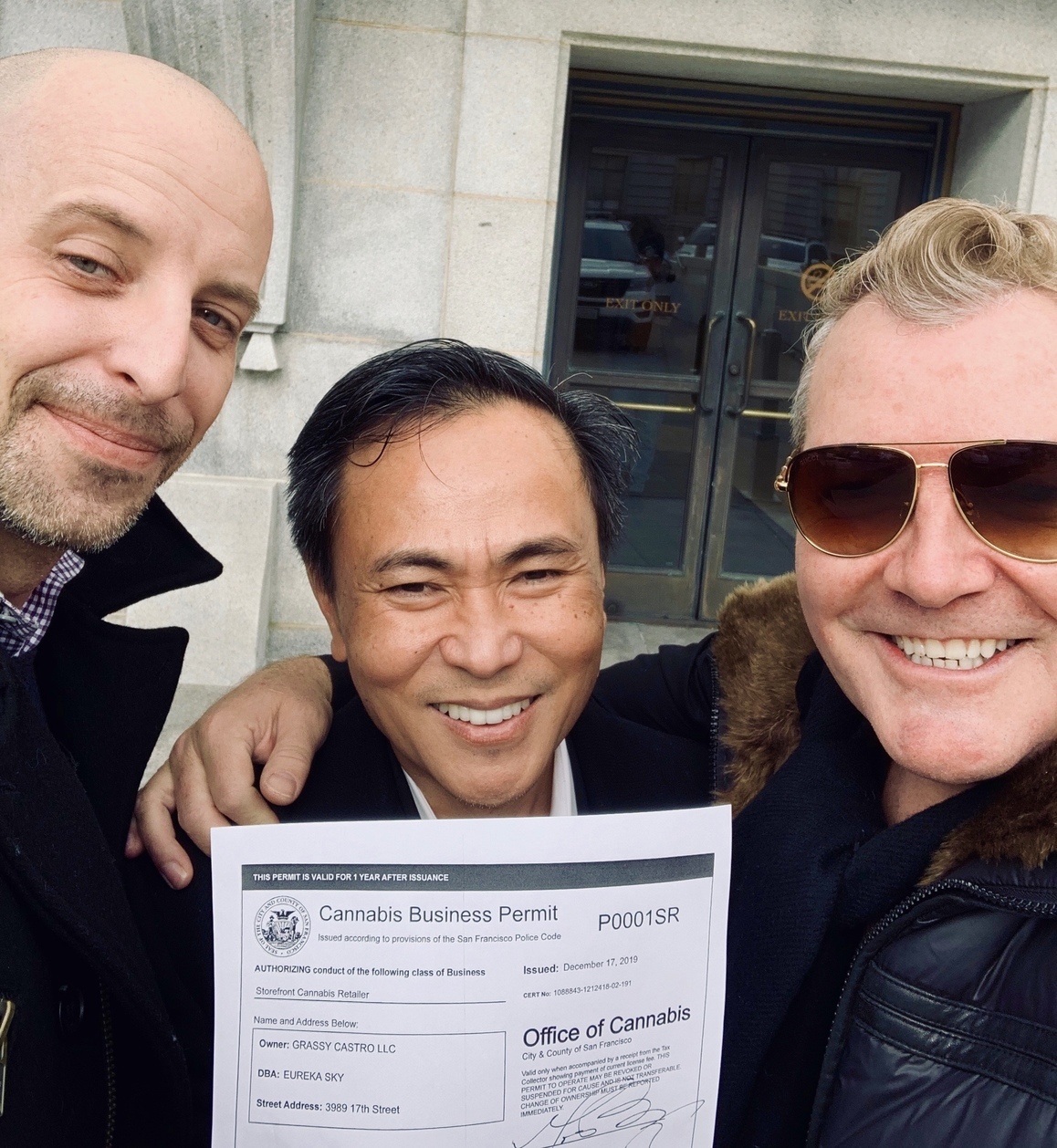 The Castro's cannabis scene is booming. Longtime cannabis retailer The Apothecarium has been open since 2011 and at their current location since 2016. And next spring, Flore Store (258 Noe St.), will open its doors after earning unanimous approval from the Planning Commission.
But Eureka Sky actually represents Connolly's third attempt to open a cannabis shop in San Francisco. In 2015, he proposed to open a dispensary at 2627 Taylor St. in Fisherman's Wharf, but was rejected by the Planning Commission. His plans to open at 2352 Market St. in the Castro, formerly the home of Worn Out West, also failed to pan out. 
But things are turning around. Five years after his Fisherman's Wharf rejection, Connolly says he'll be opening his second cannabis retail store, Sea Wead, at the exact same Taylor Street address in February.
On-site consumption of cannabis will not be allowed at Eureka Sky for the time being, but Connolly says he may pursue it in future. The store will display notices to customers that consumption in public spaces, including Jane Warner Plaza, is not allowed. Customers who do not follow the notice will not be allowed into the store.
To address concerns about safety issues arising at Jane Warner Plaza, Connolly says that multiple high-resolution surveillance cameras will be installed outside the store.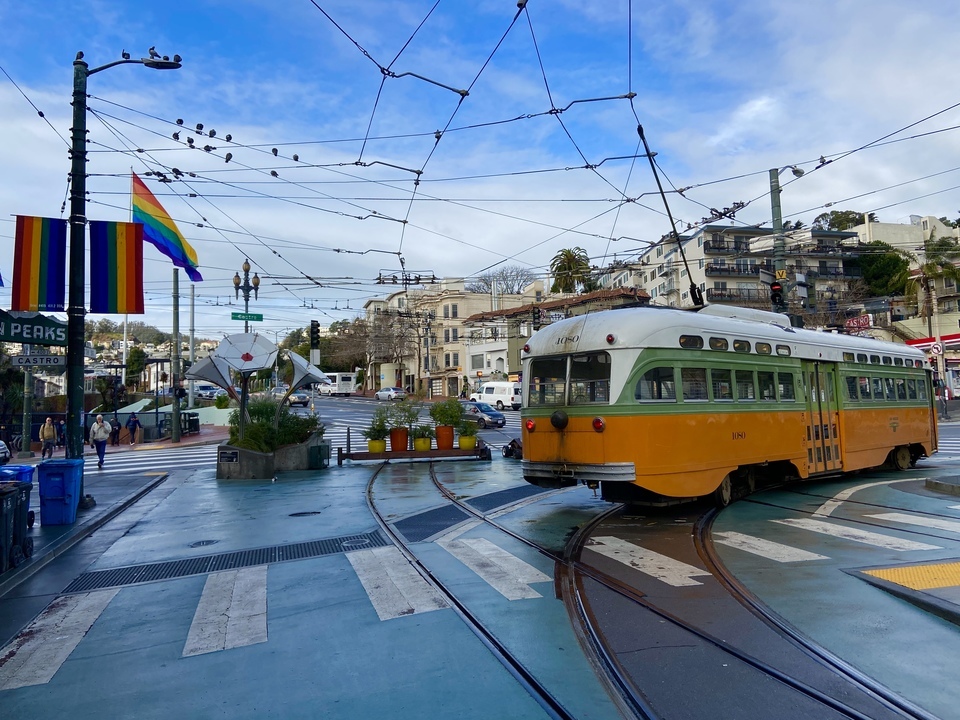 Eureka Sky plans to be open seven days a week, from 9 a.m. to 9 p.m.
"We are so excited," said Connolly. "We can't wait to open our doors and welcome everyone into our heart and our store."