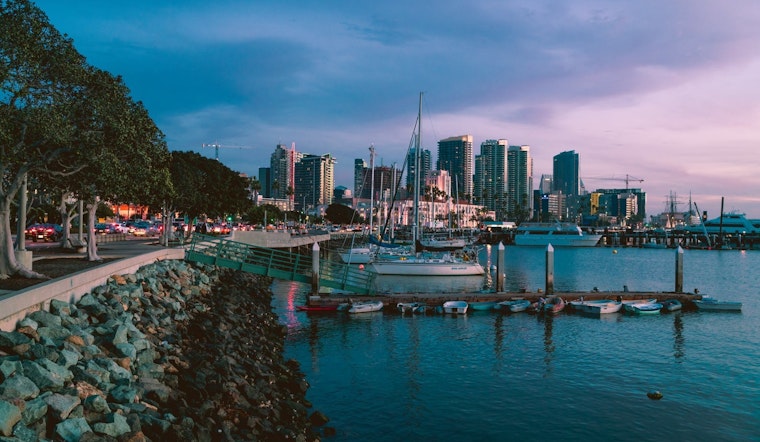 Published on January 08, 2020
Missed the most recent top news in San Diego? Read on for everything you need to know.
Wife visiting San Diego receives 18 hours' notice of husband's deployment
Less than a week after a U.S. airstrike killed a top general in Iran and lead to U.S. deployments to the Middle East, one local family is feeling the impacts in the immediate aftermath.
Read the full story on FOX 5 San Diego.
Distracted driving victim releases video of accident to bring awareness to distracted driving
San Diego Planning Commissioner Vicki Granowitz and Circulate San Diego released the video on the year anniversary of the accident.
Read the full story on CBS 8 - San Diego News.
Lawsuit: Ambulance company could have prevented future sexual assault by EMT
Allegations in a newly filed lawsuit suggest an ambulance company could have potentially warned future employers about the actions of an EMT, now convicted of sexually assaulting a teenage girl.
Read the full story on NBC 7 San Diego.
UCSD Health, San Diego Zoo Safari Park team up to save gorilla's eyesight
The park's veterinarians organized a team of internal and external experts, including ophthalmologists and anesthesiologists from UC San Diego Health, to perform the park's first-ever cataract surgery on a gorilla.
Read the full story on KPBS.
San Diego International Airport offering free guided art tours

The 90-minute tours offer a look into the airport's Arts Program, which makes public art, temporary exhibitions and live performances available to passengers, visitors and San Diego residents.

Read the full story on MyNewsLA.
---
This story was created automatically using data about news stories on social media from CrowdTangle, then reviewed by an editor. Click here for more about what we're doing. Got thoughts? Go here to share your feedback.