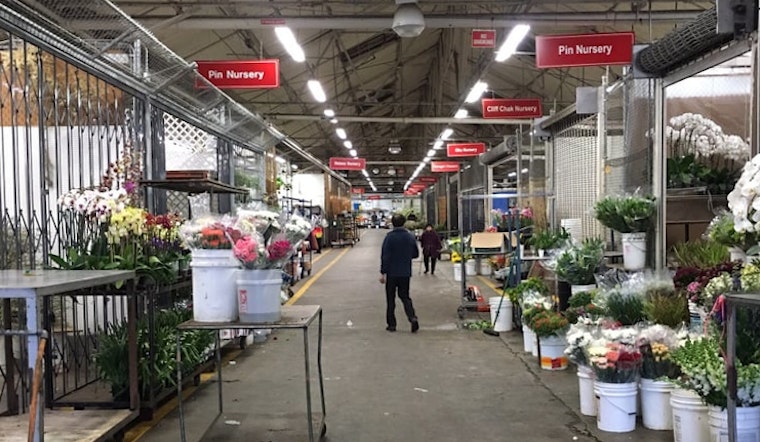 Published on March 24, 2020
A GoFundMe campaign is raising money to support employees and vendors of the San Francisco Flower Market (640 Brannan St.), which was forced to close on short notice early last week after San Francisco's shelter-in-place order went into effect.
Delano Nursery manager Lauren Borden launched the campaign last week. She said most of the vendors are family-owned small businesses with two to 10 employees, and many won't be able to keep the payroll running in April, even with the best intentions.
The wholesale flower market, also known as Flower Mart, has a long history. According to its website, the first market opened in 1924 at 5th and Howard streets. The need for a larger permanent facility led to the move to the current warehouse at 6th and Brannan streets, originally known as the San Francisco Flower Terminal, in 1956.
At press time, the GoFundMe has collected $15,020 out of a $200k goal from 156 donors. Borden told Hoodline the funds will be distributed to each vendor based on their needs, including number of employees.
She said currently, no funerals or weddings are getting their flowers delivered, and their customers, including event planners, retail florists, interior decorators, caterers and plant shops, who usually rely on the flower market's smooth operation, remain shuttered themselves. 
Borden explained they received no advance notice of the shelter-in-place order last week, and there was no time to distribute or donate flowers to hospitals or senior centers. With schools closed, they also couldn't use any floral products for projects there. A large part of the highly perishable products ended up going to waste. "Blooming plants aren't gonna last," she said.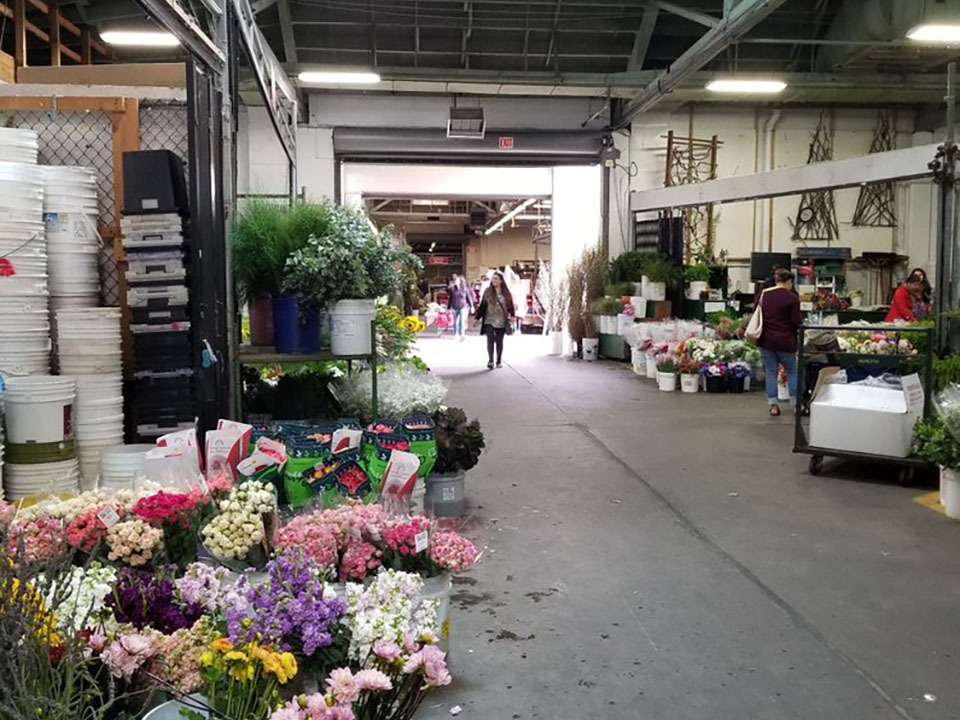 Borden, who is also on the steering committee for a new Flower Market facility in Potrero Hill at 17th and Mississippi streets, said that she has worked for different businesses at the Flower Market over the last ten years.
Many of the employees, who often earn minimum wage, live paycheck to paycheck, she said. She believes the effects of the closure will be "devastating for their families," noting that it's not an easy job as shifts are often from 12 a.m. to 12 p.m.
"A lot of patrons have been top donors [so far]," she said, and she hopes the fundraiser will be active for a couple of weeks. Borden and other Flower Market members are currently working on a list to see how they can best distribute the raised funds depending on individual needs.
"It's gonna be hard to bounce back," she said.