As Alameda County calls on residents to shelter in place until April 7, Oakland restaurants have been limited to exclusively offering delivery or take-out. While the extra income is helpful, restaurateurs say that losing their usual crowds is already proving to be a massive hit to their bottom line.
In response, they're coming up with creative ideas, from launching an online shop to offering curbside pickup. Some are offering merchandise and gift cards as an additional revenue source.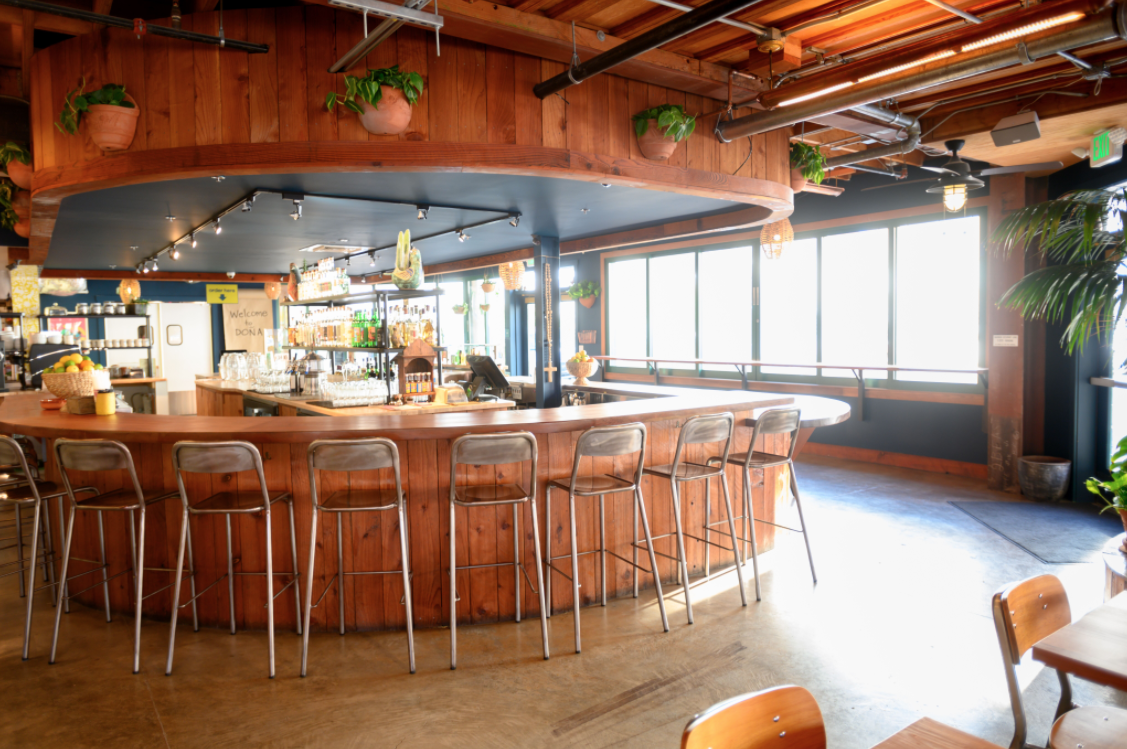 Piedmont Avenue's Doña had actually implemented delivery a month ago, prior to the spread of the virus, and is now doing curbside pick-up in its driveway/parking lot off Yosemite Avenue. Customers can call and let staff know they have arrived. 
Other restaurants remain closed, but are asking regular customers to still buy gift certificates.
Piedmont Avenue's Homestead, shuttered since Tuesday, is asking customers to email them to purchase gift certificates. Grand Lake Kitchen's gift card funds are deposited into their account the next day, allowing them to pay employees and vendors at their two Oakland locations during the closure. 
And while it's still open for pick-up and delivery, Temescal's Homeroom Mac + Cheese is also offering 50% off gift cards worth more than $25. It's also beefed up its selection of premade, chilled mac and cheeses, which can be heated in the microwave or frozen for later use.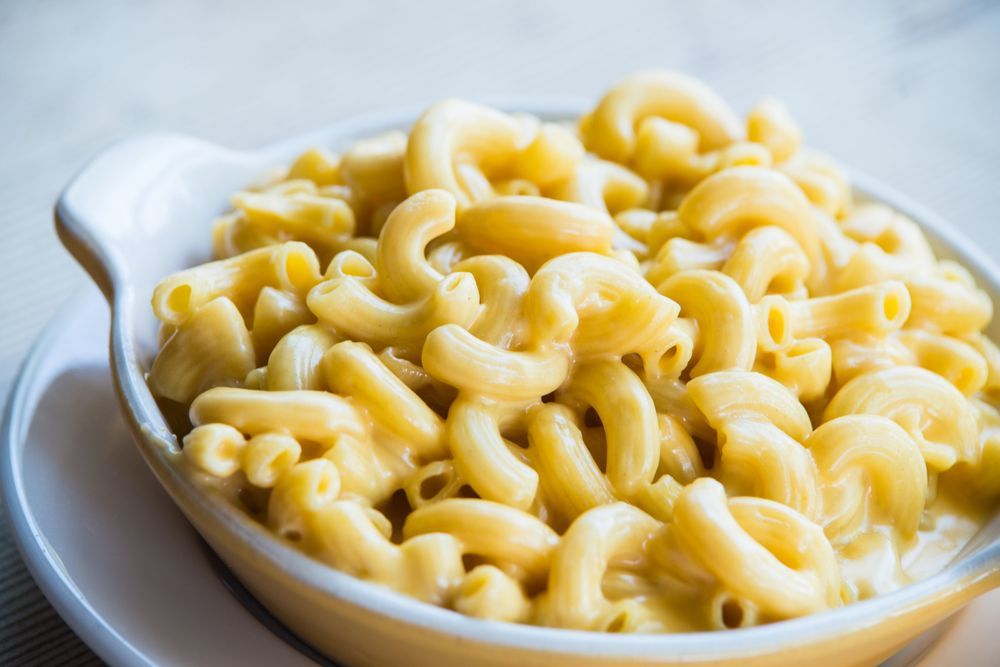 Jack London Square Mexican eatery Nido has even come up with a way to still welcome guests while maintaining social distancing. Its recently opened outdoor space, Nido's Backyard, offers plenty of room for parties to enjoy burritos and "margarita magnums" while remaining six or more feet apart in the fresh air. There's also a space for dogs.
With schools still closed, Jack London Square's Farmhouse Kitchen Thai Cuisine is offering free meals for kids under eight with any pick-up order. "Just let us know," they write on their website. They're also incentivizing bigger orders, with $10 off for every $60 of items ordered (up to $20 total off) with Caviar promo code 2VV3GA.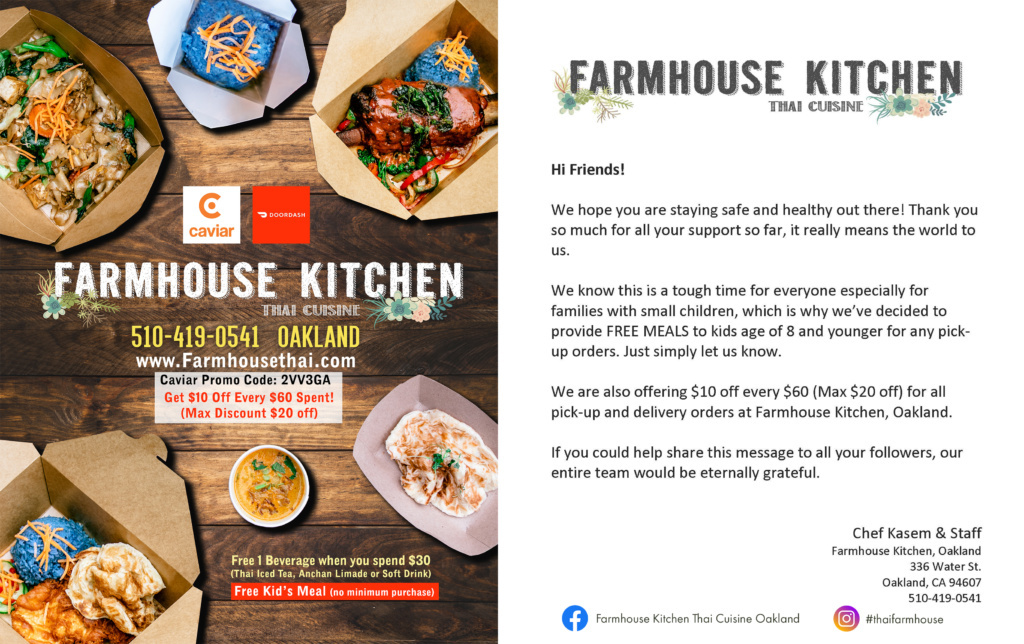 Even pop-ups are getting in on the act. S + M Vegan, which plans to open a  Dimond District brick-and-mortar this fall, has launched an online shop with items for pick-up, like an orange and almond cake or a pumpkin and arugula salad, on Friday at Forage Kitchen (478 25th St.) They're also shipping apparel, like a T-shirt or beanie, nationwide.