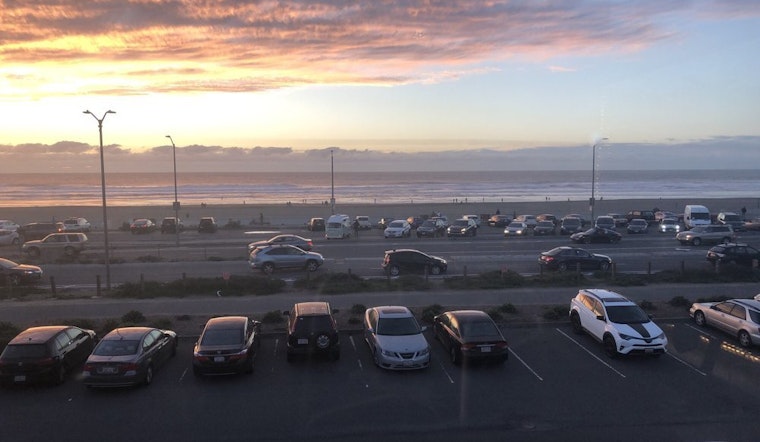 Published on March 27, 2020
On Thursday, SF Rec & Park and the Golden Gate National Recreation Area announced that additional parking lots at Ocean Beach, Baker Beach, Fort Funston, and Crissy Field are now closed to the public in order to encourage people to stay in their own neighborhoods to slow the spread of COVID-19 during shelter-in-place.
Additionally, after six Laguna Honda Hospital staff members and one patient tested positive for COVID-19 and access to the hospital campus for non-essential visitors was restricted, the Laguna Honda trail system is no longer open to the public, according to a post on San Francisco Urban Riders (SFUR)'s website. According to the post, the trails closed on Monday.
As we previously reported, the trails reopened last fall, following three years of work by SFUR to bring the defunct trail system back to life.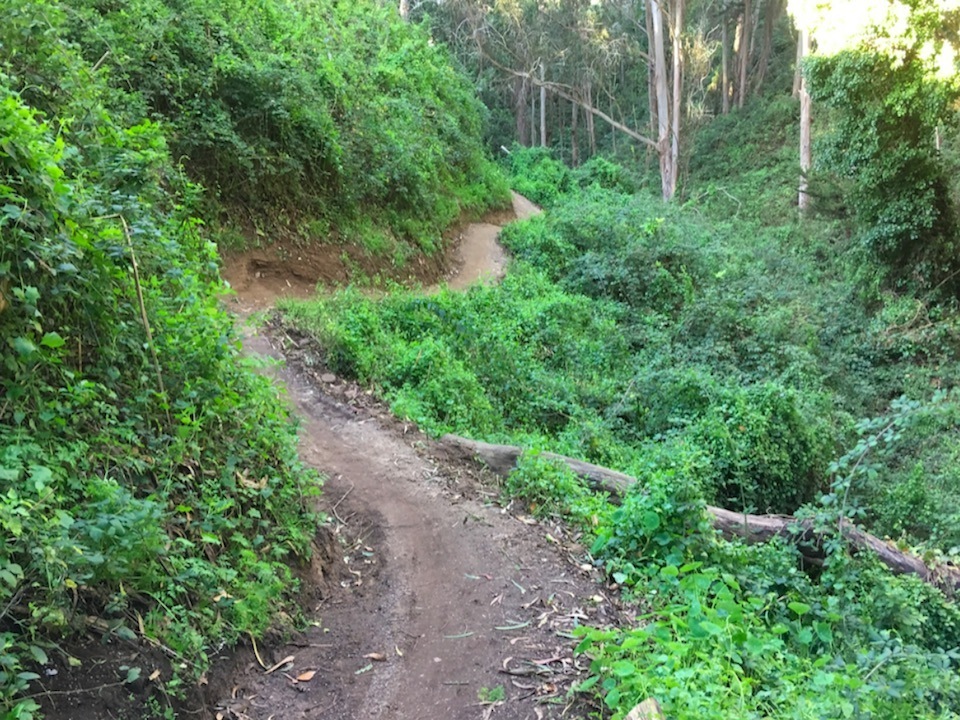 The parking lot closures at Ocean Beach, Baker Beach, Fort Funston, and Crissy Field comes just before the weekend and will last until further notice "in order to comply with local and state health authorities," the Golden Gate National Recreation Area's website reads.
Despite the closures, trails and open spaces served by the parking lots will remain open to pedestrian and bicycle access  at least for now.
"We know what happened last weekend," Mayor London Breed said during a press conference on Friday, addressing crowded parks and beaches that prevented people from staying at least 6 feet apart from each other. "Sadly, we saw a number of areas in our city that were just jam-packed," she said.
Beginning at midnight tonight (3/26), we will be closing the Marina Green parking lots, Ocean Beach parking lots, & Beach Chalet parking lot in response to #coronavirus emergency. We continue to encourage people to exercise locally. Stay safe, stay healthy, and stay close to home pic.twitter.com/U8NHJbJ5VY

— SF Rec and Park (@RecParkSF) March 27, 2020
She reminded San Franciscans to only go out for essential needs and for walks in their own neighborhoods. "If you are trying to go to Baker Beach, Ocean Beach, Crissy Field, parking will not be available," she said.
Mayor Breed said the city hopes that by closing these areas off to cars, people will get the message. "Please do not get in your cars to drive to Ocean Beach," she said, adding that surrounding neighborhoods will also be monitored so that people don't line up for alternative parking spots there.
Across the Golden Gate Bridge, officials have also blocked off Muir Beach Overlook parking, Muir Beach parking, Rodeo Beach parking and Upper Conzelman Road, leading to the scenic overlook of Golden Gate Bridge.
Previously, Alcatraz Island, Presidio Visitor Center, Fort Point National Historic Site, Golden Gate Bridge Welcome Center and the Lands End Lookout were already shuttered.
"There will probably be a lot of people outside [this weekend]," SFPD Chief Bill Scott added at the press conference. "Use common sense, be smart and see us out there."
"We need everyone to think of who you are putting at risk by not adhering to these public health orders," he said, adding that SFPD will be ready to enforce the six feet social distancing regulations this weekend.
Here's the full list of parking lots in San Francisco that closed last night:
Baker Beach parking
West Bluff parking
Crissy Field - East Beach parking
Long Avenue parking
Battery East parking
Langdon Court parking
Navy Memorial parking
Merrie Way parking
Sloat Boulevard parking at Ocean Beach
Fort Funston parking