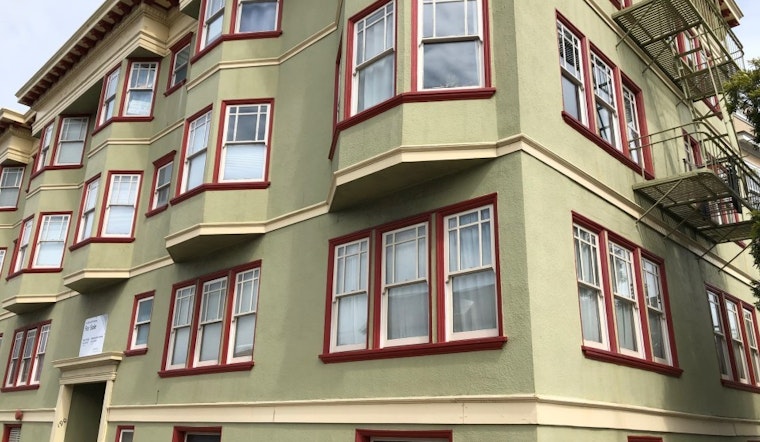 Published on March 24, 2020
With April 1 around the corner, thousands of newly unemployed San Franciscans are about to face a new reality of living under the nationwide COVID-19 shutdown: trying to pay rent without any income coming in.
In a bid to stabilize housing and prevent an avalanche of evictions, a new set of tenant protections, drafted in cooperation between District 5 Supervisor Dean Preston and Mayor London Breed, came down yesterday from the Mayor's Office.
Those protections include an eviction moratorium, as well a strict protocol for how to proceed as a legally protected renter if you can't pay your rent.
"Folks should proactively reach out to their landlord if they're unable to pay their rent because of anything COVID-related," Preston said. "The safest thing to do is to shoot off an email or letter to their landlord. Once they do that, the protections here are pretty strong."
Once a tenant has documented loss of income and notified their landlord within 30 days after the rent due date, they'll be protected from eviction for six months after the city lifts the current state of emergency.
"What we wanted to do first and foremost was make sure people were not at risk of eviction either during the state of emergency or its aftermath," Preston said.
But once the six months are up, tenants will still be on the hook for coming up with the entirety of their missed rent. 
"There are innumerable problems with this," said Deepa Varma, executive director of the San Francisco Tenants Union. Without additional protections, the city will face "a major displacement crisis" on the heels of the current public health crisis, she said. 
"We don't think people are suddenly going to have six months' worth of back rent," Varma said. "We think that this is setting the stage to make evictions easier in the long term."
Varma added that Preston's earlier draft of renter protections — which the Mayor's Office adopted in part — included a line that would have prevented evictions against renters carrying COVID-19-related rent debt. That would be "going as far as could be done at the local level," she said.
Any action beyond that, Preston said, would have to be accomplished at the state and federal levels.
Varma said the Tenants Union and other groups are joining a growing national movement pushing to have rent "cancelled" — not frozen or stalled, but waived entirely — for the period of the shutdown.
"We're in a moment where a huge number of people can't work or shouldn't work," Varma said. "To expect that they should just set themselves up for homelessness is just asking for people to make a decision where they're weighing their immediate security against public health needs. It's a completely untenable, immoral situation to put people in."
To that end, there is already local momentum towards a rent strike — which is not, on its own, legal protection against eviction.
My house in San Francisco is going on rent strike. We are a multi-racial, working class collective that has inhabited this space for 17 years. Please share our statement below far and wide. Stay safe. Spread the strike. #covid19 #rentstrike #strike #sf pic.twitter.com/tjCRFjQvN9

— Jean de Luz (@GayAreaFckUp) March 17, 2020
Preston said that yesterday's eviction moratorium will also include other no-fault evictions, like capital improvement or owner move-ins.
It doesn't currently protect against Ellis Act evictions, but Preston said the city was working with the state government to suspend the Ellis Act during the COVID-19 crisis.