Published on April 22, 2020
Golden Grill (417 Castro St.), a new sandwich and hot dog shop, is now open in the Castro in the space formerly occupied by Dapper Dog.
Hoodline readers will recall Dapper Dog closed in January after five years in the Castro.
While it's not the ideal time to open a business, owner Zaid 'Ze' Almassri tells Hoodline he needed to open due to financial difficulties — "It's like I was on the edge of a cliff," he said.
Almassri said he's been getting the space ready for the last few months. While he kept the floor plan, he freshened up the space with a new coat of paint, decorations and new countertops.
Originally from Jordan, Almassri previously worked in the finance industry and ran a cafe. He immigrated to the United States eight years ago.
He said he decided to open up Golden Grill in the Castro because "the people are really friendly." He's no stranger to the neighborhood — for the past four years he's worked as the manager of 17th & Noe Market (3900 17th St.).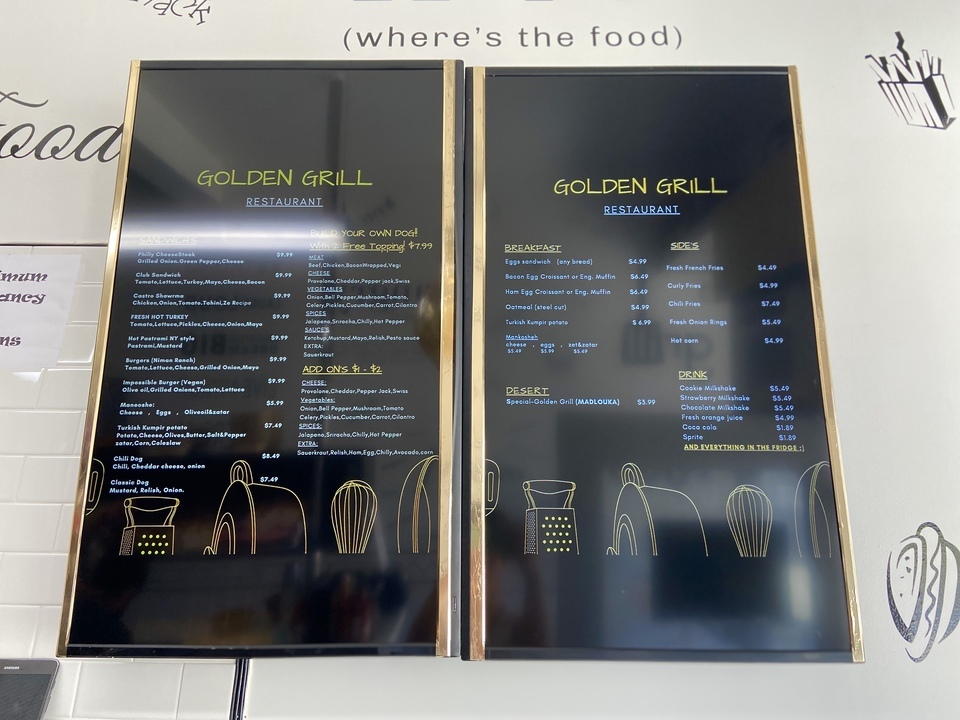 Fans of Dapper Dog hot dogs are in luck: Almassri has kept the hot dogs on the menu, including a 'build your own dog' option for $7.99.
The new menu also includes options like the Philly Cheesesteak ($9.99), Niman Ranch Burger ($9.99) and Castro Shawarma ($9.99). Vegan and vegetarian options are also available. New breakfast items include egg sandwiches ($4.99) and croissant sandwiches ($6.49).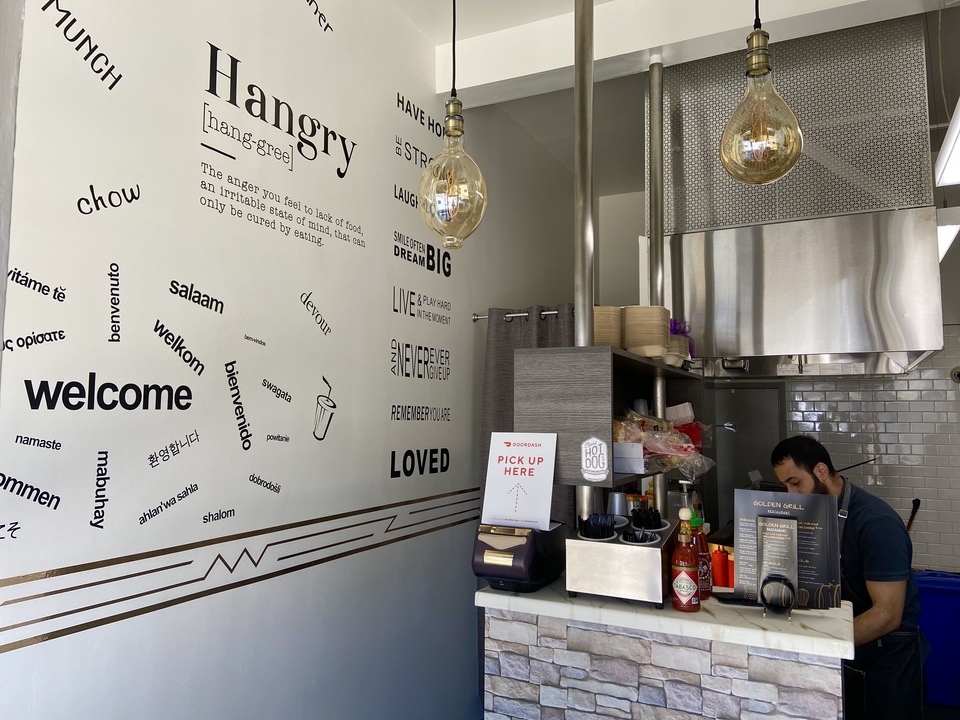 For those seeking something sweet, Almassri added Madlouka ($3.99) to the menu, a refreshing Middle Eastern pudding dessert made of flour, cream and nuts.
During shelter-in-place, Almassri is offering free delivery to Castro customers who call in their order. Customers can also order through UberEats, DoorDash and Caviar.
Currently Golden Grill is open from 10 a.m. to 10 p.m. daily. Once shelter-in-place is lifted, Almassri said the restaurant will open at approximately 8:30 a.m. and stay open after midnight on Fridays and Saturdays.
Golden Grill can be reached at (415) 757-0903.