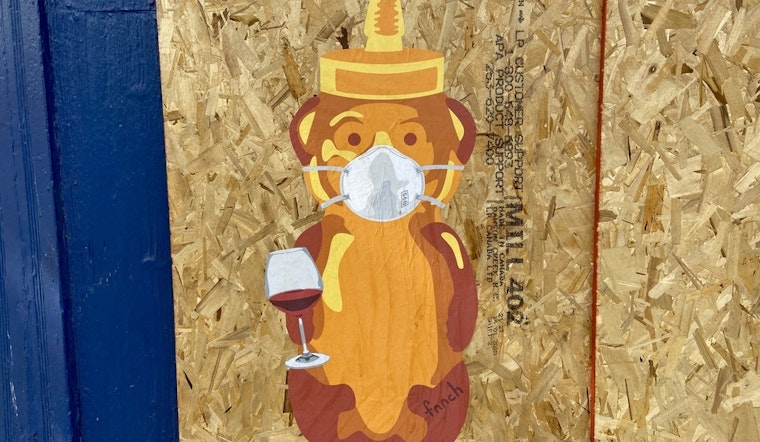 Published on April 09, 2020
On their way to and from essential activities yesterday, Castro residents were greeted by some new neighbors: eight honey bears.
The bears are the work of anonymous street artist fnnch, who's painted them around the city for years. Now, the artist's talents are being used to brighten Castro businesses that are boarded up with plywood. 
"A boarded-up store is depressing," fnnch said in a statement. "I want to brighten people's days — these are tough times."
In keeping with the times, most of the bears wear masks; the two that don't are designed to look like bottles of hand soap. They can be found toting pizza, burritos, and a quarantine essential: wine.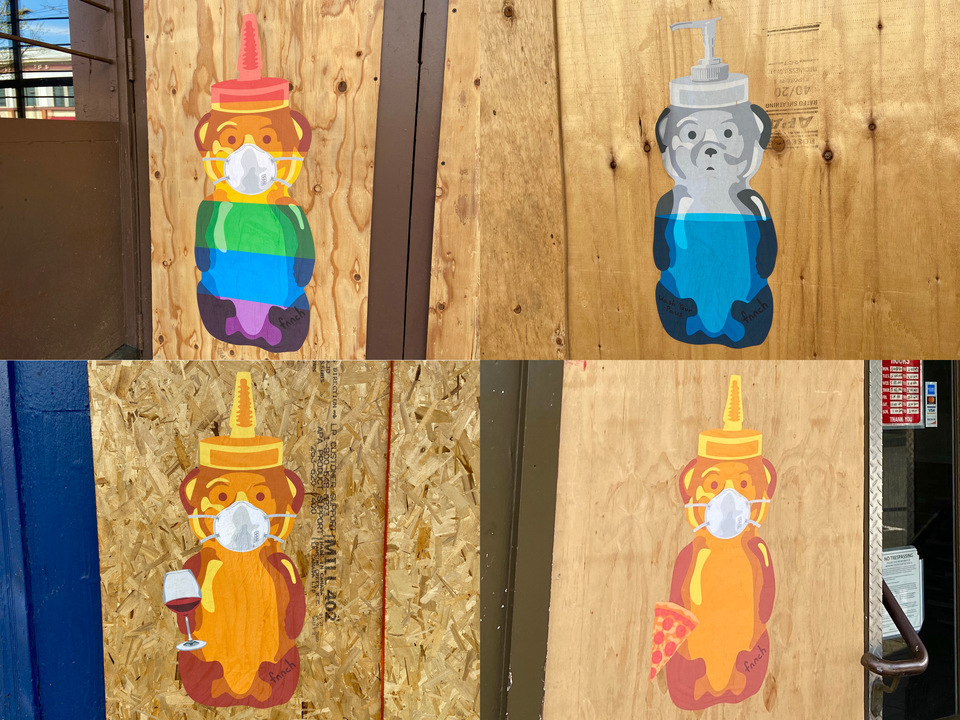 Fnnch says the honey bear represents care, positivity, inclusiveness and community.
"I designed the Mask Bear and the Soap Bear as a response to COVID-19, but once I had the idea to put a mask on all of the bears, I knew I was onto something," the artist said.
They can be found at Knobs (432 Castro St.), Qbar (456 Castro St.), MudPuppy's (536 Castro St.), The Sausage Factory (517 Castro St.), Nizario's Pizza (4077 18th St.), The Mix (4086 18th St.), Moby Dick (4049 18th St.) and 4024 18th St.
"When possible, I try to put a bear on a storefront that is relevant to that business — Wine Bear on a wine bar, Pizza Bear on a pizzeria, Baker Bear on a bakery, and so forth," said fnnch.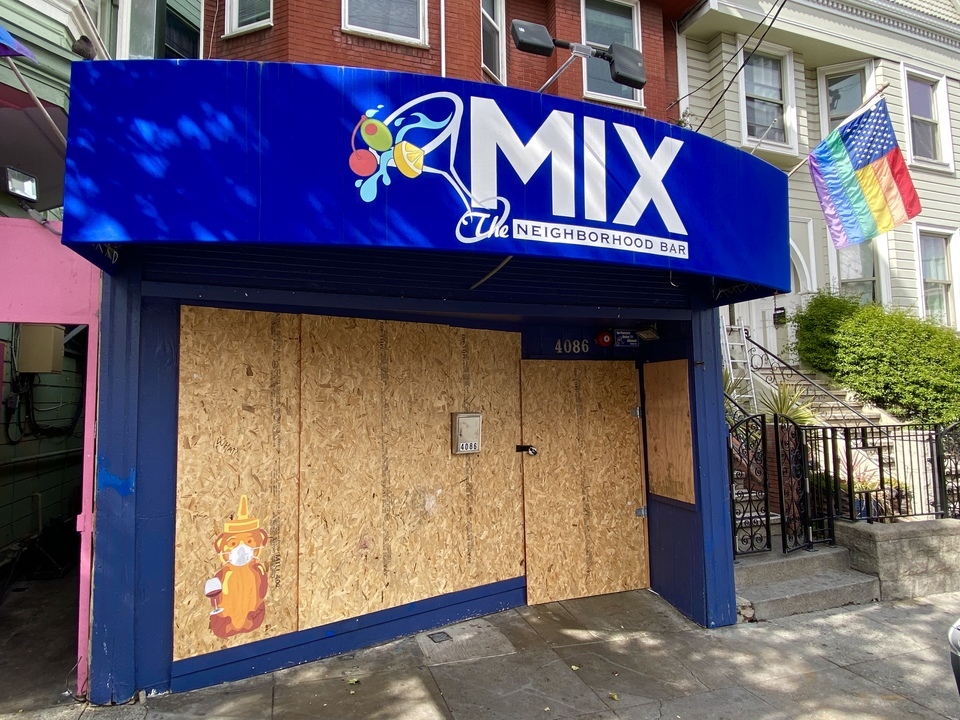 Many of the honey bears are depicted wearing the N95 mask worn by first responders, health care providers and citizens during the COVID-19 pandemic.
"Wearing a mask is about caring for others," said fnnch. "A mask won't prevent you from getting sick, but if you are sick and don't know it — contagious but not symptomatic — it can help prevent the infection from spreading."
"We are all in this together, and we need to get out of this together."
While fnnch hasn't been personally affected by COVID-19, the artist says that self-isolation has a mental toll.
"I am healthy, but I have been afflicted with what I call 'Coronavirus Blues,' a general malaise caused by stress and uncertainty," fnnch said. "If there has ever been a time for a bit of whimsy and positivity, now is it."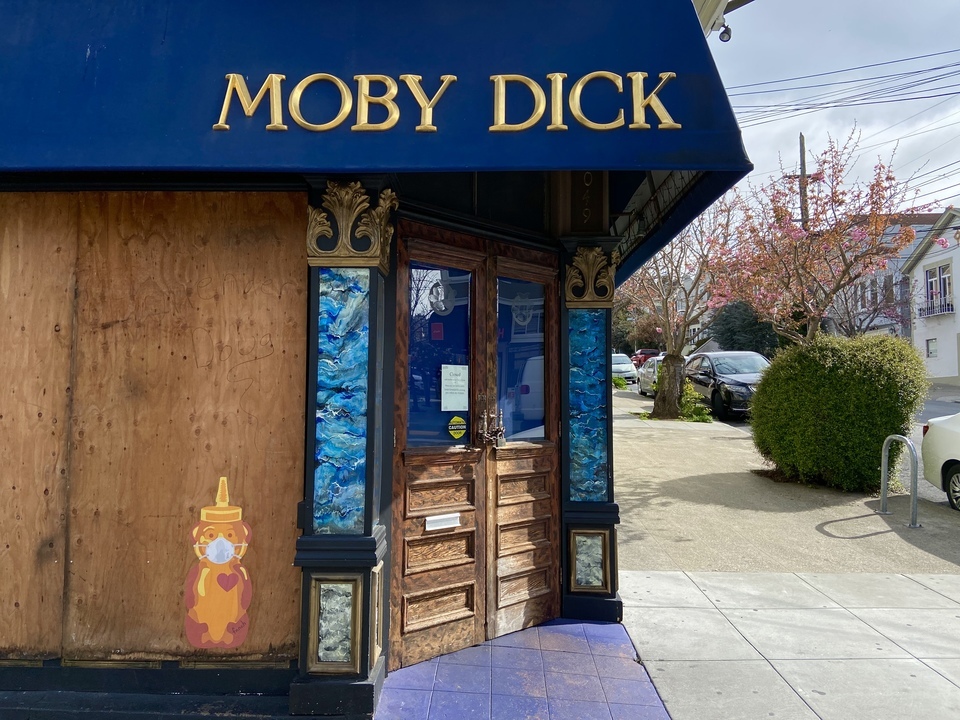 Residents of Pacific Heights should also be on the lookout for honey bears. According to fnnch, a new set was installed there this morning.
"I hope that someone sees a bear and feels just a bit better about their day," fnnch says, "or that they see a bear and feel a bit more connected to their community."