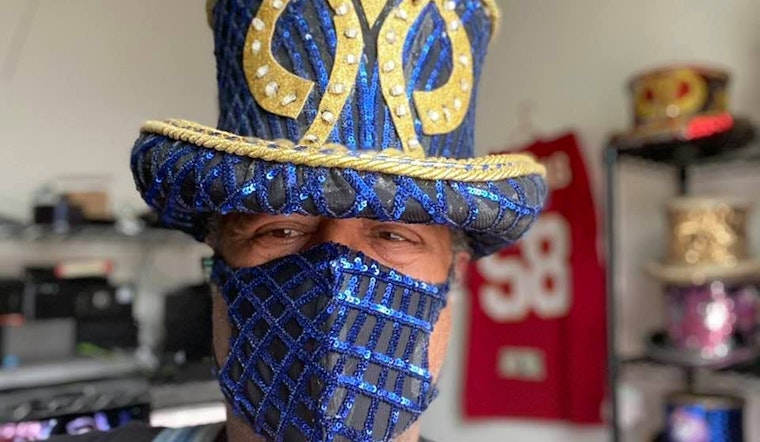 Published on April 20, 2020
Even before the rise of COVID-19, neighbors were growing concerned about the fate of the Church of 8 Wheels. Last month, a hearing notice popped up on the Fillmore's church-turned-roller rink, reminding locals of development plans that will eventually evict it from the former Sacred Heart building. 
But even if it loses its space, founder David Miles, Jr. says the church isn't going anywhere.
Due to the shelter-in-place, the hearing was canceled; a new date has yet to be announced, putting construction plans on hold indefinitely.
Miles, a veteran local skating organizer known as the "Godfather of Skating," says that he thinks the virus crisis will further delay construction, allowing him to remain for two or more years at his current location.
"This is the nature of plans," Miles said. "Things evolve."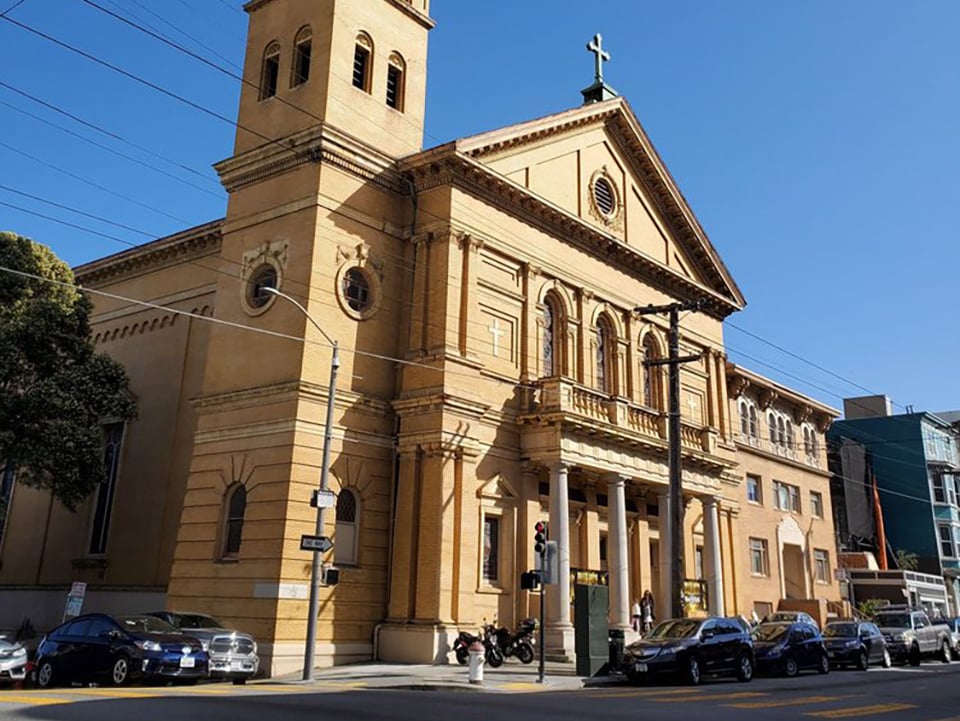 Miles says he always knew his roller rink would come with an expiration date. According to Planning Department documents, plans to turn the church into a development with 36 group housing rooms and five permanent dwelling units have been in the works since 2015.
As with other event venues, the church remains temporarily closed until at least May 3. Miles says that he is already working on safety protocols for when it reopens, including restricting crowd sizes, wiping everything down between skating sessions and making hand sanitizer available.
"If I don't take precautions to help fight the virus, I'm part of the problem," he said.
He said his phone rings all day with skating enthusiasts who want to know when they can come back.
"I'm so humbled by it all," he said. "For me, it's not to make up the money, it's more about making things right."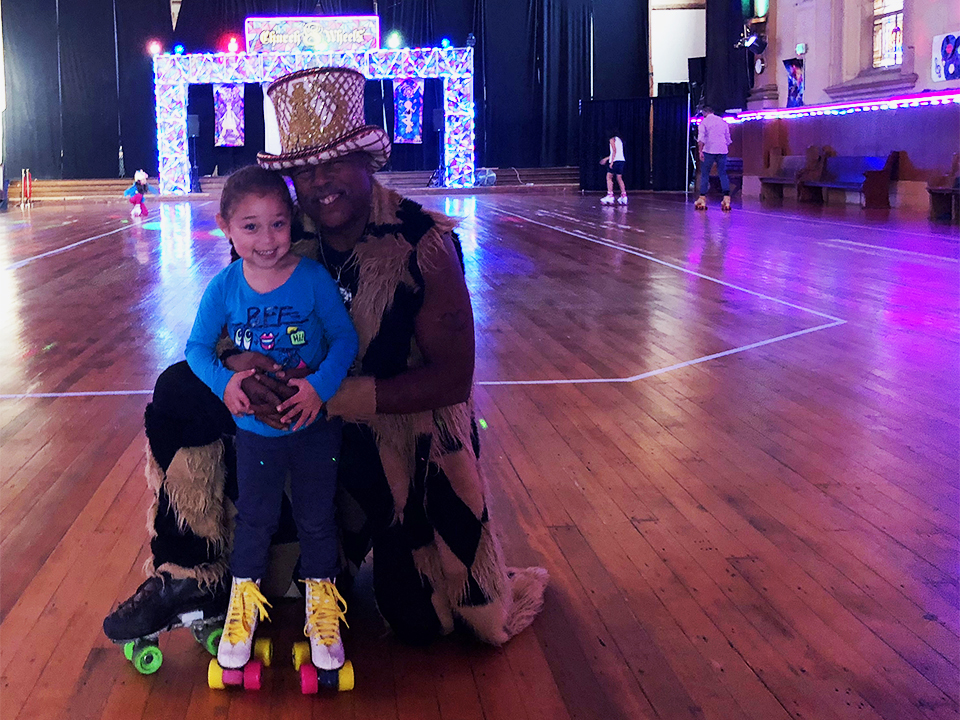 He's also taking advantage of the closure to make necessary repairs, like ordering 300 new pairs of reinforced-toe skates (with hopes of outfitting them all with light-up wheels) and refinishing the floor of the roller rink. "I love having a nice shiny floor," he said. 
Sadly, he won't be able to take those skates to the annual Black Rock Roller Disco at Burning Man — Black Rock City will not be built in 2020, due to COVID-19 concerns.
But if and when the Church of 8 Wheels loses its space, Miles says he's prepared. He owns two portable roller rinks, and options to relocate to another empty church or to a 17,000-square-foot airplane hangar in the Presidio are both on the table.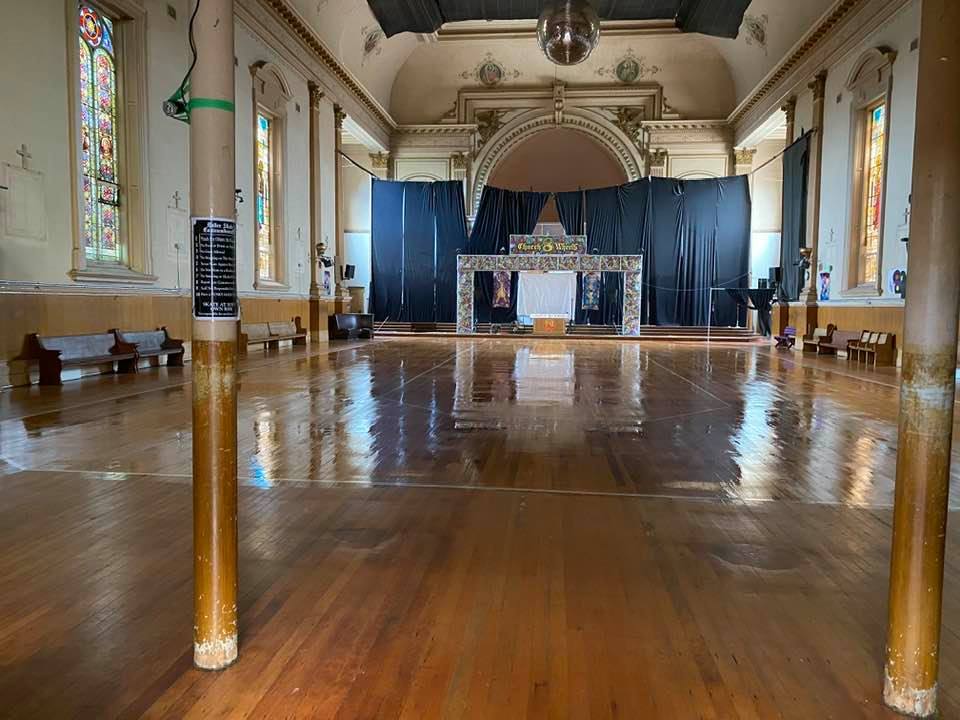 He's also trying to bring his roller-skating community together as they stay safe at home. Tomorrow, Tuesday, April 21, he's asking fans to commemorate the anniversary of Prince's death by opening their windows or turning up their car stereos at noon to play the song "Purple Rain." He himself will be amplifying the song from the church's tower speakers. 
"Everyone can participate, " he said, adding that he hopes hearing the classic song will "put a smile on someone's face" and "take people away from the gloom."
"No crowds," Miles said. "That's how it's gonna be."