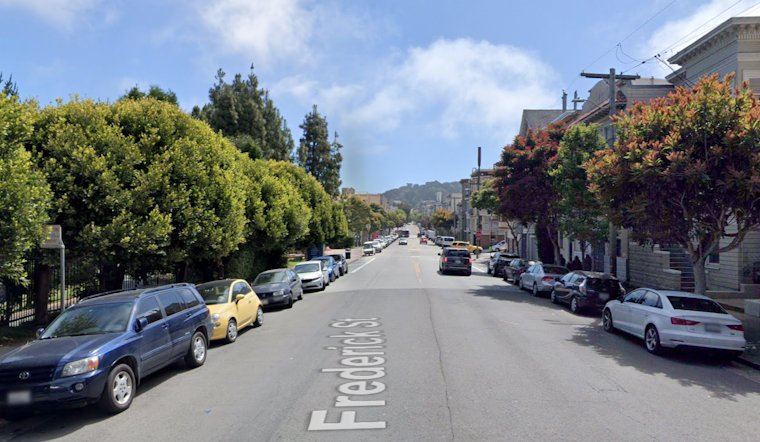 Published on May 29, 2020
A 30-year-old male cyclist was killed this morning after being "doored" on the 600 block of Frederick Street (between Willard & Arguello).
The incident occurred at 7:29 a.m., when a driver opened the door of their parked car into the street. The cyclist collided with the door and was ejected into the road, where he was struck by an oncoming vehicle. 
Police found the man lying in the road; he was rushed to a local hospital, where he died of his injuries. 
"Our hearts go out to their family and loved ones," District 5 Supervisor Dean Preston wrote on Twitter. "This is a tragic reminder of the urgent need to meet the goals of Vision Zero and prevent traffic fatalities."
SFPD spokesperson Ofc. Adam Lobsinger said that all parties involved in the incident remained at the scene, and that "impairment does not appear to be a factor" in the collision. The incident remains under investigation. 
The 600 block of Frederick Street is not considered a high-injury corridor under the city's Vision Zero plan, which aims to eliminate traffic fatalities by 2024. 
Update 5/30: The Examiner reports that the San Francisco Medical Examiner identified the victim as 31-year-old Devlin O'Conner. A GoFundMe was created for his "family to assist in navigating this difficult time."
Please contribute if you can to this memorial fund for Devlin O'Connor who was killed this morning while biking on Frederick Street https://t.co/1rhSTnPR1w

— Dean Preston (@DeanPreston) May 30, 2020
---
Anyone with information about this incident is asked to call the SFPD tip line at (415) 575-4444 or text a tip to TIP411 and begin the text message with "SFPD." You may remain anonymous.