When the city debuted its Tenderloin COVID-19 testing site in May, it was hailed as a key component in giving low-income and unhoused people access to testing.
But the reality was very different. As Mission Local reported at the time, the site, a partnership with Verily, a research organization under Google's parent company Alphabet, required both a smartphone and a Google account to get tested. It also gave preference for testing to those who pre-registered online.
That's a tall order in a neighborhood where many people can't even afford basic needs like food and housing, and where the only reliable source of free internet access, the public library, remains closed for safety reasons. Some people seeking testing were forced to wait in long lines because they didn't pre-register, or turned away altogether for lack of a smartphone. 
Last week, the SF Department of Public Health launched a new testing site in the Tenderloin. Run in partnership with GLIDE, it aims to address the previous site's disparities, with a focus on consistency and regular access. 
Unlike the Verily site, the GLIDE site doesn't require a phone, internet access or a Google account to get tested. While it is currently only open for testing once a week, the goal is to add a second weekly test day as early as August.
The initial expectation was the majority of people served at the GLIDE site would have to pre-register during two six-hour windows, 10 a.m. to 4 p.m. each Thursday and Friday, at GLIDE's 330 Ellis St. location, then return to the same location for their tests anytime between 10 a.m. and 4 p.m. on a following Tuesday of their choice.  
However, in the first day of testing on July 7, which saw about 60 people tested, the majority were walk-in patients that had not pre-registered, according to GLIDE senior director of programs Kenneth Kim. 
"It's starting to look more like registration assistance," Kim said, and a fully walk-up testing process without the need for any pre-registration is now the goal.
"The major challenges are more tied to how to get people their results," Kim said. Once they're tested, people without phones or internet can return to get their results between two and seven days later, within those same six-hour windows. In order to have GLIDE track and share their results, individuals have to sign a consent form when they register for testing.
"Whether or not the results will be there when they [return] depends on the lab turnaround," Kim said.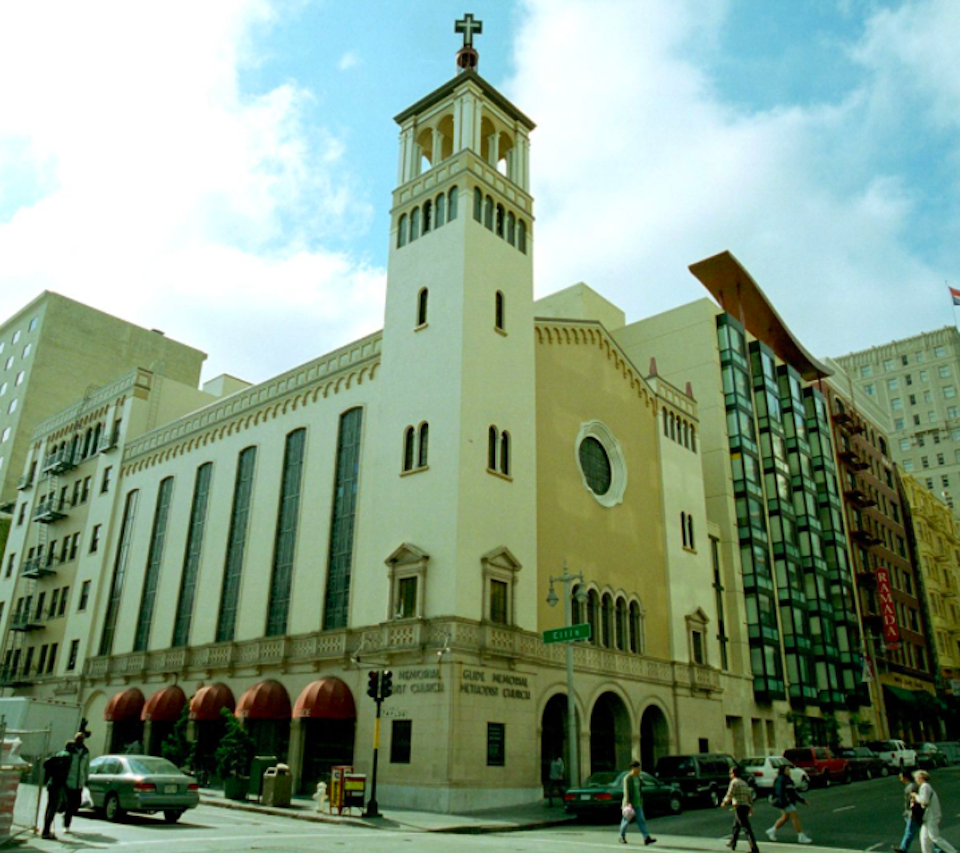 Kim said DPH is also working on a system that would enable people to sign themselves up for testing at the site online. 
While it's still not optimal, "it's pretty much the best we can hope for at this point given the current limitations of testing capacity," Jennifer Friedenbach, executive director of the Coalition on Homelessness, said. "Ideally, we should have drop-in, citywide testing opportunities with immediate results on site."
Kim said another major barrier, which GLIDE, DPH, and other community partners are grappling with, is ongoing systemic distrust surrounding the public health system among unhoused people and many Tenderloin residents. 
Many people "are wary about getting tested because they are scared or have mistrust of the health care system in general," he said, and wonder "what will be done with my information," or even "will I be discriminated against if I come back positive." He said GLIDE is working to develop best practices to address some of those concerns.
Funding for the GLIDE testing site is coming from DPH, and GLIDE is providing in-kind services, Kim said, including sites and staffing for both the registration process and the testing.  
Looking for COVID-19 testing near you? A new site has popped up at @GLIDEsf. Find others near you at https://t.co/v2QlZ8CuLl or call @SF311 for more information. #GetTestedSF #StoptheSpreadSF pic.twitter.com/mPZr6x2Xt0

— San Francisco Department of Emergency Management (@SF_emergency) July 7, 2020
Kim says the regularity of the weekly, or soon bi-weekly, testing opportunity is already gaining traction in the community.
He recalled a man receiving dinner from GLIDE last Tuesday asking him whether he had missed his chance for testing. 
"I said, 'you can come back next week,' and that's the kind of consistency we need to offer," Kim said.
Anyone is eligible to receive a test through the GLIDE/DPH partnership, regardless of whether they have symptoms or a doctor's note. Asymptomatic individuals are encouraged to wait 14 days before getting any repeat testing.
Meanwhile, the city is expanding its testing capacity at other sites in the city. Veronica Vien, spokesperson for DPH and the city's emergency operations center, said the city is adding more testing availability at the Embarcadero and SoMa sites, and is working with community organizations to develop additional pop-up and mobile testing sites.
Kim said the partnership reflects to him a structural change in how the city offers testing, through DPH's clear engagement with community organizations. "It represents a new collaborative effort to create a network for testing," and ultimately "roving sites to increase access throughout the community," he said.