Last week, three more small businesses closed in Hayes Valley, joining a long list of already announced closures since March.
So far, the fallout from the pandemic has shuttered six boutiques — Nancy Boy, Ver Unica, Dish, Hill City, Gazette and Ernest Alexander — and five eateries: Urban Remedy, The Grove, Stacks, The Riddler and Dobbs Ferry.
Following last week's story, readers reached out to let us know about two more small businesses on their way out. But there's also some good news: a new boutique took over a vacant space on Hayes Street last week.
Openings
Credo (552 Hayes St.)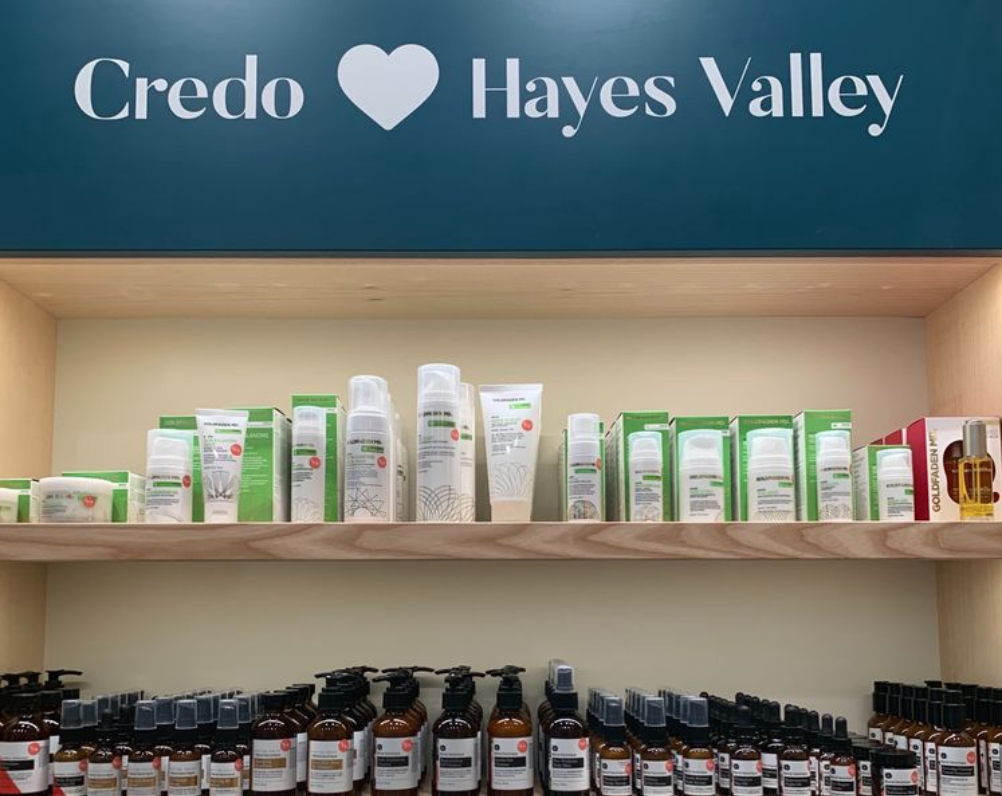 Beauty company Credo moved into the former Gant location on Hayes Street last week. This is its second location in San Francisco; it also has a store at 2136 Fillmore St.
Centered on sustainable, "clean" ingredients, the company sells skincare, makeup, hair, fragrance and wellness products from a wide variety of brands. Popular lines include Weleda, Mara, Ilia and Gwyneth Paltrow's Goop Beauty. 
Credo has stores in Boston, Los Angeles, San Diego and New York, and opened its first Chicago store last week as well. But with fewer than 11 total locations worldwide (the Hayes Valley store is the 11th), it is not yet considered formula retail, which is typically barred from Hayes Valley. 
Credo is now the latest national ecommerce company to open a brick-and-mortar store in the neighborhood, a group that also includes Allbirds, Interior Define, Madison Reed Color Bar and Outdoor Voices. Its predecessor, Gant, sparked controversy among local merchants, who spoke up in opposition of the internationally operated company.
Given the pandemic, the shop has limited walk-in hours: 12 p.m. to 5 p.m. daily. Customers can also schedule a private appointment by calling (415) 801-5110.
Closures
Aiken (556 Hayes St.)
Unfortunately, the new beauty store is losing its next-door neighbor. Tipster Sebastian L. alerted us to the end-of-month closure of men's clothing and accessories store Aiken, formerly known as Convert.
A representative didn't return a request for comment, but Aiken's website says it reopened the Hayes Valley store on June 15, three months after the shelter-in-place order began.
Aiken's Palo Alto outpost also closed permanently at the end of July. Two Berkeley locations remain open.
Until the end of the month, shoppers can get 50% off the store's entire inventory, with an extra 20% off products that are already on sale.
Sean (575 Hayes St.)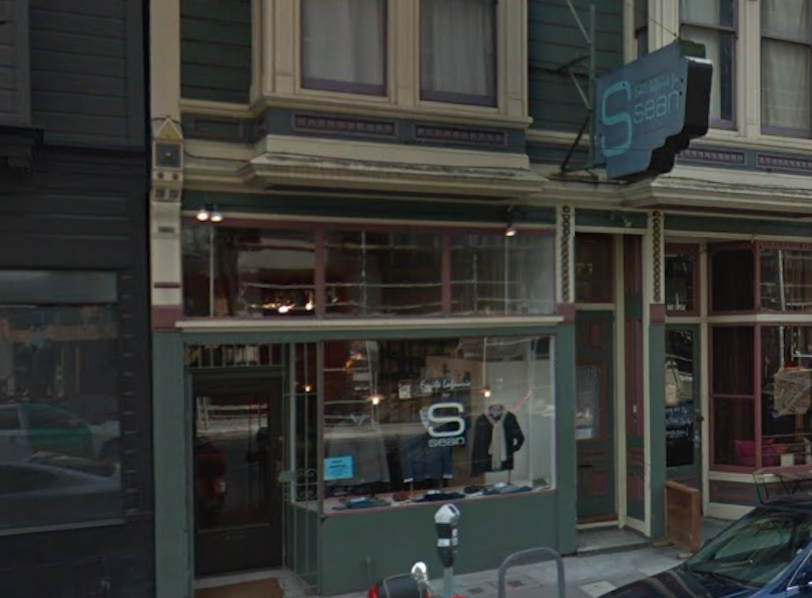 Across the street, another men's boutique is closing as well. Tipster Keith R. alerted us to the planned August 31 departure of Sean, a retailer for French menswear line Lafaurie.
"I'm super sad about this loss," Keith wrote.
A representative for Sean said that the mandatory shelter-in-place closure had a strong negative impact on the business, on top of the steady decline for brick-and-mortar retailers in general.
Sean also closed shops in Cow Hollow and Noe Valley in 2014 and 2018, respectively. It will continue to operate locations in New York City and Paris.
---
Thanks to tipsters Keith R. and Sebastian L.! See something interesting while you're out and about? Text Hoodline and we'll try to find out what's going on: (415) 200-3233.