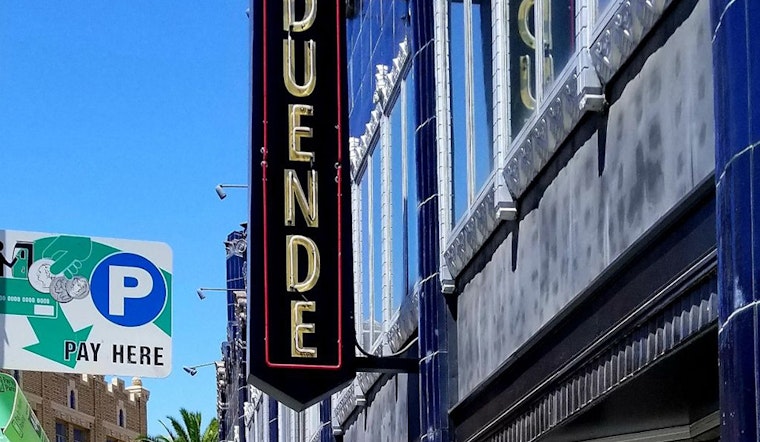 Published on August 13, 2020
In this edition: Uptown has temporarily lost a Spanish-inspired restaurant, a Temescal bar opens up its patio for movie screenings, and Lake Merritt has a new taqueria.
Temporarily closed
Uptown
Duende (468 19th St.)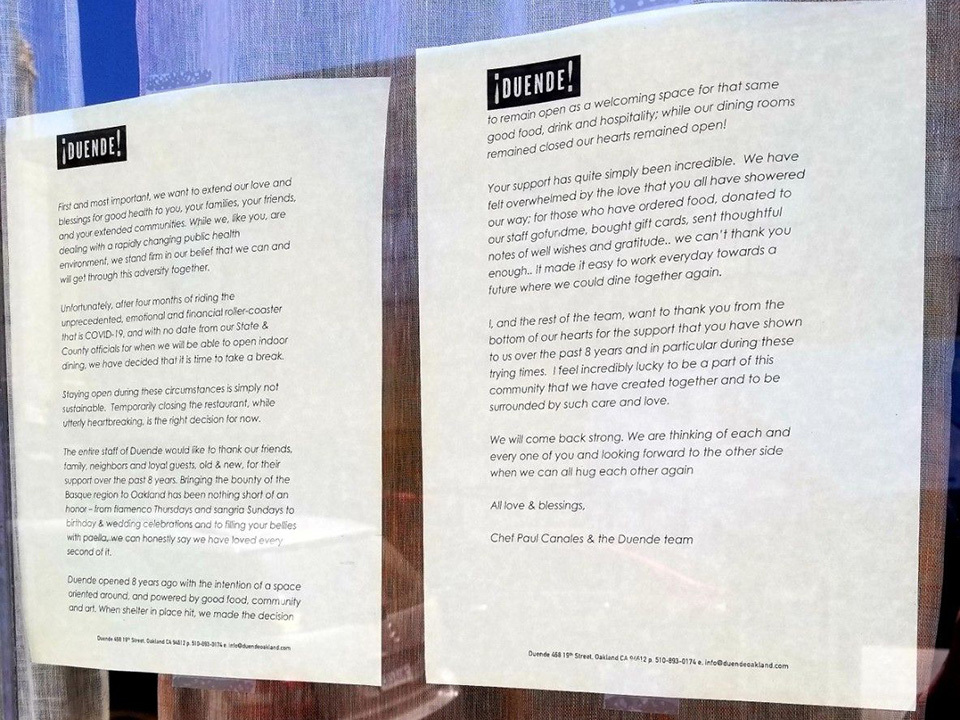 Hoodline's veteran tipster Al M. let us know that Duende, the Spanish-inspired restaurant operated by chef Paul Canales, has temporarily closed its doors.
"Staying open during these circumstances is simply not sustainable," Canales wrote in a statement posted on the restaurant's website.
"After four months of riding the unprecedented, emotional and financial roller-coaster that is COVID-19, and with no date" on the horizon for the return of indoor dining, it was the right time to take a break. 
Eight-year-old Duende specializes in Spanish tapas and pintxos, raciones, as well as pans of paella and fideua. But its focus on communal seating made it difficult to transition once the pandemic hit. The restaurant offered takeout for a while, but ultimately had to make the "utterly heartbreaking" decision to close, Canales writes.
A now-deactivated GoFundMe campaign has raised $18,136 in support of Duende's staff. Canales says he hopes to bring them back at a to-be-announced date, along with fixtures like flamenco Thursdays and sangria Sundays.
"We will come back strong," he wrote. "We are thinking of each and every one of you, and looking forward to the other side, when we can all hug each other again."
Update
Temescal
The Avenue (4822 Telegraph Ave.)
Missing the movies? Telegraph Avenue dive bar The Avenue is now screening classics on its front patio, which bargoers can enjoy alongside food and drink.
SFGate reports that the bar has been pairing films and food pop-ups a few times a week. Wednesday was "Mad Max" and Mexican food; Friday will be "Spirited Away" and vegan sushi from Salvage Hausu. 
Safety rules still apply: movie watchers must wear masks at all times when they are not eating and drinking, and guests must stay at least six feet away from everyone who is not in the same "social bubble" (a stable group of 12 or fewer people) as they are. Touchless temperature checks are also part of the package.
"I'm doing everything I can to keep customers safe, but I also want them to have fun," co-owner Curtis Howard told SFGate.
With the return of indoor drinking still in the distance, the Avenue won't be able to show off its famous Halloween decorations this year. But in the coming months, the owners hope to Halloween-ize the back patio and add a second screen for real-deal scary movies, devoting the front patio to family-friendly Halloween flicks like "Paranorman" and "Coraline."
Open
Lake Merritt
Uarhi Taqueria (134 14th St.)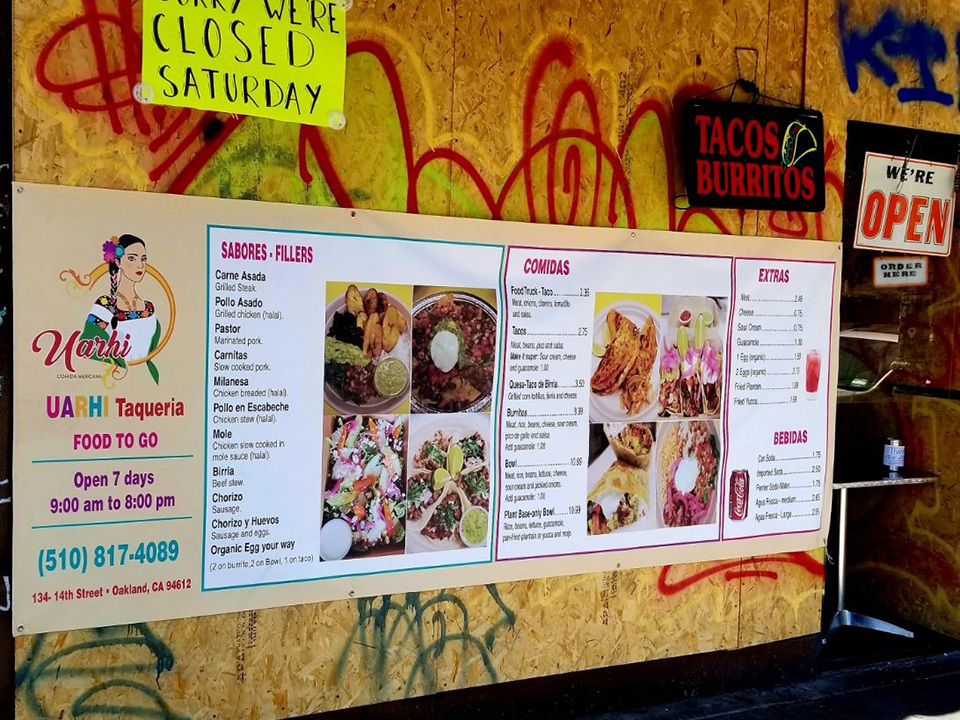 Near Lake Merritt, a new taqueria has taken over the Lago Grill Taqueria space, across the street from the Oakland Public Library. 
Uarhi Taqueria offers tacos, burritos or a bowl with rice, beans, and lettuce, which can be customized with a choice of meat (carne asada, carnitas, chorizo, etc.)
The shop also serves quesabirria tacos — griddled with cheese and stewed beef — which have become a hot local trend of late.
Uarhi is open for to-go service only, from 9 a.m. to 8 p.m. daily. Call (510) 817-4089 to order in advance.
---
Thanks to tipster Al M.! Have you noticed a new addition to (or subtraction from) Oakland's food landscape? Text a tip and a horizontal photo to (415) 200-3233, and we'll look into it.