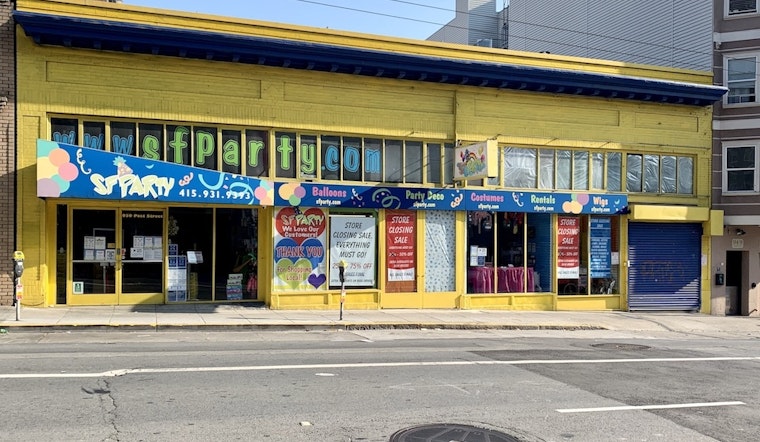 Published on August 11, 2020
After 21 years in the Tenderloin, and more than a century operating in San Francisco, SF Party is saying farewell. Its last day in business will be shortly after Halloween.
With three stories of balloons, costumes, decorations, tableware and concession supplies like cotton-candy and popcorn machines, the nearly block-long store at 939 Post St. (near Hyde) is a go-to for the city's party enthusiasts.
But owner Dan Cerf, who took over the store as a 28-year-old in 1982, said it can no longer survive the year.
With parties considered unsafe for months or possibly years to come, he's seen an 85-90% drop in sales, and won't be able to afford his rent for much longer.
SF Party qualified for the federal Payroll Protection Program, but it only covered the store's 12 employees for eight weeks. Now, SF Party is down to just two employees — a rough decision for Cerf, as several had worked there for a decade or more. 
Cerf said he's frustrated with the city's restrictions during shelter-in-place, which he believes harmed the store unnecessarily. 
"The initial shutdown was mismanaged," he said, explaining that it would have been easy for SF Party to remain open with two to three customers allowed inside at a time. Even curbside pickup "was a joke, because 90 percent of our shopping is impulse."
With social distancing, "there are still a lot of ways to have gatherings," Cerf noted. He could also have sold items to cheer people up, like balloons.
Cerf's frustrations extend beyond the shelter-in-place order. With foot traffic in the neighborhood plummeting, his store has been vandalized multiple times. He's had to replace one of the glass doors and a large windowpane. 
A third-generation San Franciscan who's lived in the city his entire life, Cerf says he plans to leave the city once SF Party closes. He believes it will take years for San Francisco to recover, because the money to support its tax base and pay commercial rents is gone. 
"I'm done," he said, adding that the experience has put him "in a pretty dark place."
The closure of SF Party ends more than 100 years of San Francisco history. It started in 1901 as a door-to-door novelty sales business, Kindel and Graham. From there, it transitioned through two more owners, ultimately landing at 3589 Mission St. in Bernal Heights, where it sold toys and carnival supplies. 
In a 2016 interview with Hoodline, Cerf explained that he grew up on the same street as the then-owner. The pair decided to go into business together in the early '80s, with the owner transitioning into retirement as the young Cerf learned the ropes. Cerf moved the store to its current location on Post Street in 1999.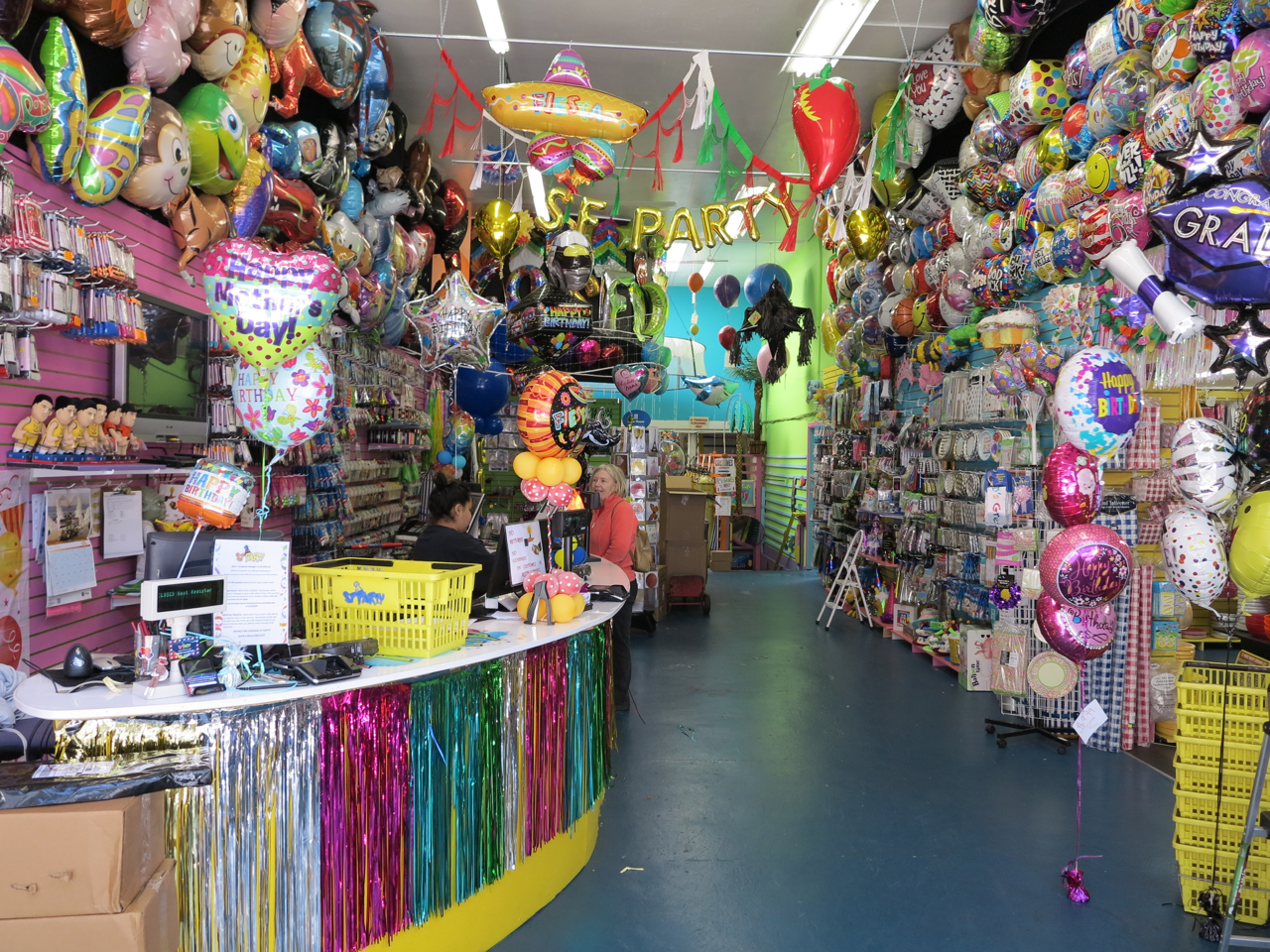 As he prepares for a muted final Halloween — typically the biggest day of the store's year — Cerf has begun to liquidate his inventory. He's selling everything below cost, including big-ticket items like bubble machines, hot dog warmers and cotton candy makers.
"Small stores, rental companies – you can get a hell of a deal," he said.
Cerf says he hopes customers drop by a final time, to say goodbye and maybe purchase an item or two to help support him and his employees. The sales will help provide a financial cushion once the store closes. 
And despite his frustrations, he believes the city will someday party again, once it's safe to gather. 
---
SF Party is currently taking phone orders and allowing in small groups of customers between 9:30 a.m. and 5:30 p.m., Tuesday through Saturday. Hours may change, so call (415) 931-9393 to check in before dropping by.