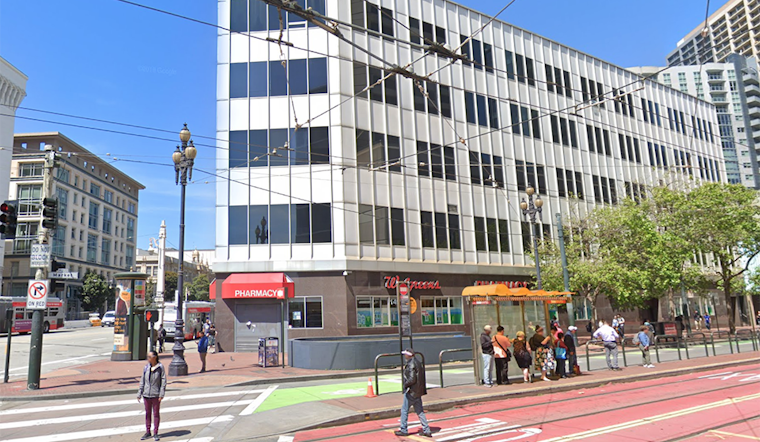 Published on August 19, 2020
Hoodline tipster Joel G. alerted us that Walgreens is closing its location at Van Ness Avenue and Market Street at the end of the month.
The pharmacy chain's lease on the space has expired, as developers move forward with plans to demolish the existing five-story building and construct a 47-story, 520-foot tall residential tower.
Walgreens spokesperson Phil Caruso says that prescriptions at the store will automatically transfer to a location two blocks away, at 1301 Market St. (and Ninth). Staff will be offered jobs at other Walgreens stores.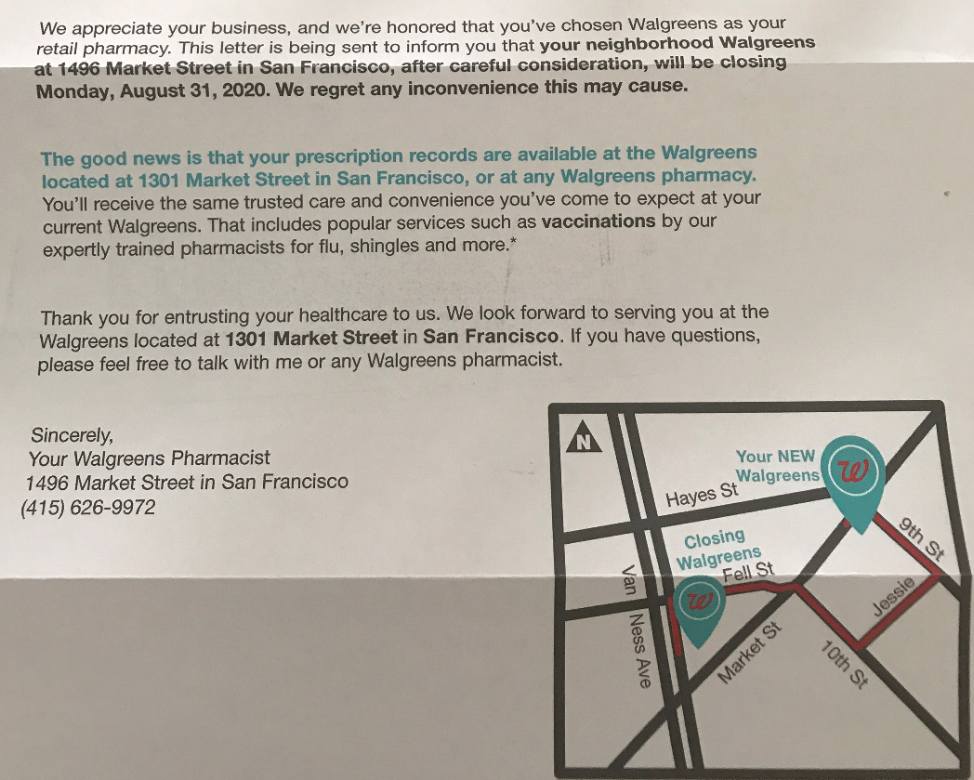 The new tower has been in the works since at least 2015. But when tipsters reported dozens of empty shelves at the Walgreens location back in February, representatives denied that a closure was imminent.
Instead, the company attributed the cleared-out store to shoplifters. "Retail theft has become more prevalent in the San Francisco area, including at this store location," spokesperson Alexandra Brown said at the time.
Walgreens is not the only retail tenant to lose its lease at the building.
Optometrists Irene Koga and Jennifer Jung, who currently work out of a space at 34 Van Ness Ave., are set to move out in about a month's time. Patients should keep an eye on their website for information on a new location.
The SF Department of Public Health's Women, Infants, & Children (WIC) Supplemental Nutrition Program left the building at the end of July. Its website says that a new location will open early next year, at an undisclosed address. In the meantime, nutrition education and breastfeeding support will be provided over the phone and at other WIC clinics.
Boston Cafe (formerly Mini Cafe) at 28 Van Ness Ave. did not return a request for comment.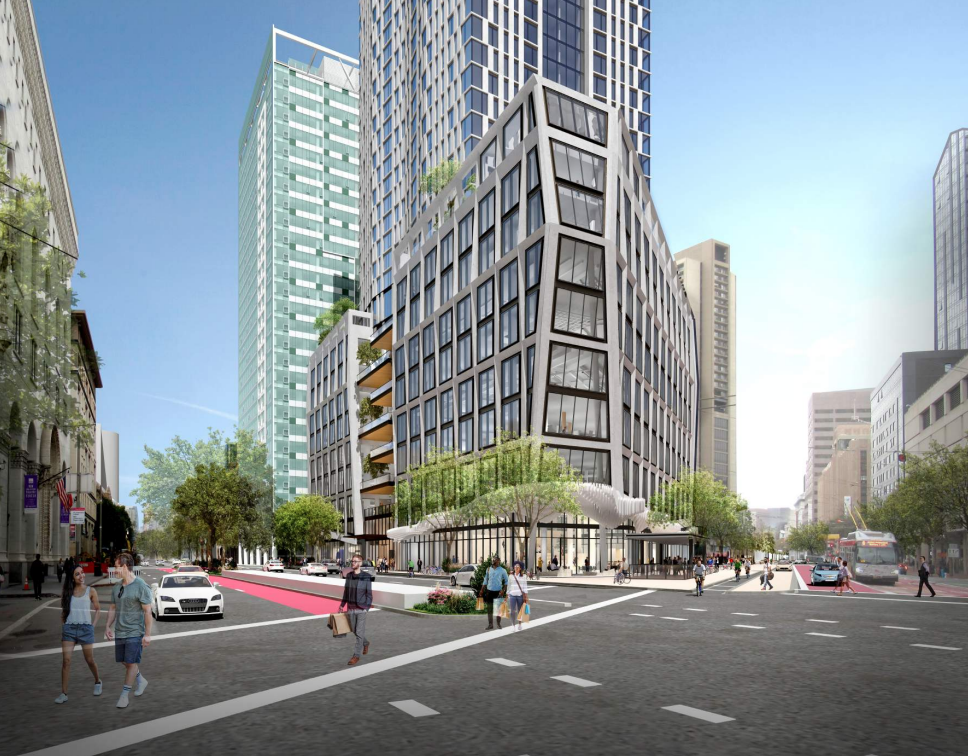 It's unclear when construction will start on the new tower, which is part of the Market Octavia Plan Amendment (also known as The Hub). Lendlease, the developer of the project, did not immediately respond to a request for comment.
At a Board of Supervisors hearing last month, District 6 Supervisor Matt Haney said that "it's really important" that the tower and two other large developments nearby, at 10 South Van Ness Ave. and 98 Franklin St., move forward.
According to a May Planning Commission hearing, current plans for the tower call for 333 dwelling units, with 82 of them below market rate. The building will have 28 studios, 97 one-bedroom units, 161 two-bedroom units, and 47 three-bedroom units, along with ground-floor retail space and 1,500 square feet of privately owned public open space. 
At the hearing, the developers said they plan to make streetscape improvements to the Van Ness Muni subway entrance, on the building's Market Street side, and the surrounding sidewalk.
---
Thanks to tipster Joel G.! See something interesting while you're out and about? Text Hoodline and we'll try to find out what's going on: (415) 200-3233.