Published on August 10, 2020
Last week, Hoodline tipster Sean M. wrote in to inquire about piles of wood shavings that have appeared on the west side of Kezar Stadium.
"The material is just lying there and killing any plants lying underneath," he said. "Is this the future?"
As eager Hoodline readers may recall, we investigated a similar mystery back in 2014, when Buena Vista Park's hillsides were spread with hay. Once again, we resolved to get to bottom of this mulch situation.
The chips have been spread on several small fields between Kezar Drive (at Arguello) and the stadium, just next to its western entrance on the east side of Golden Gate Park. When a Hoodline reporter visited the location, the wood chips were not yet fully spread out, but left in piles.
A Rec & Park spokesperson confirms that the department's gardeners are indeed doing light landscaping in the area. But no additional planting or other work is planned at the moment: "The chips are the project."
A perusal of Google Maps shows that over the past decade, some new trees have been planted in the area, and a few larger ones have been removed. But besides that, the field appears to not have seen many new plants or changes.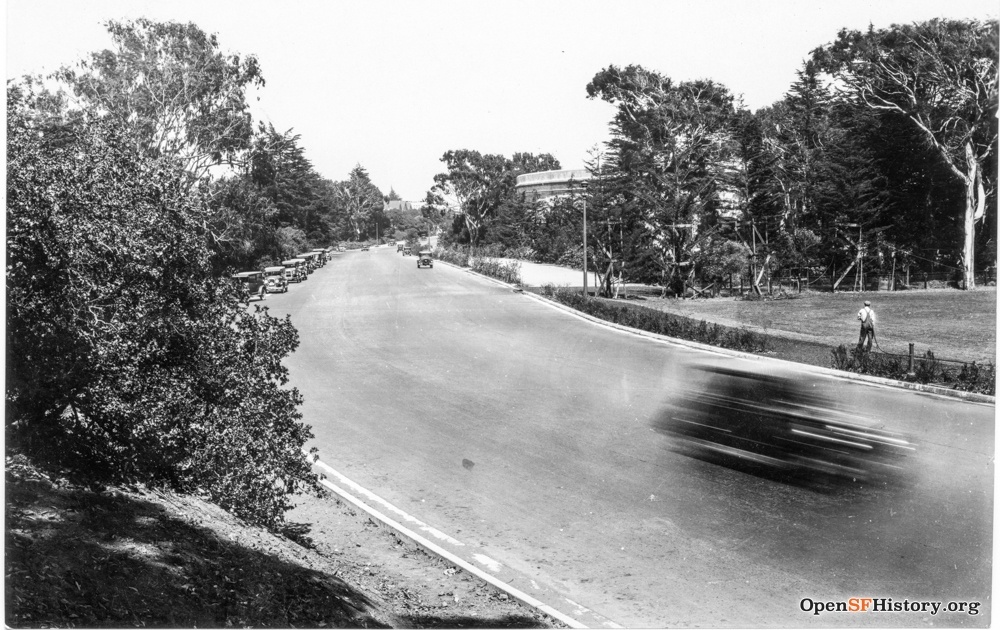 And while there are several public hearing notices posted in the same area as the wood chips, they're not connected with the project.
Instead, they're letting neighbors know about a new set of AT&T antennas that are set to be installed on an existing stadium light pole. The antennas will improve wireless coverage within Golden Gate Park.
As for Sean's concern about the wood killing plants, we checked underneath the chips and found what mostly appeared to be dry weeds. It turns out that the chips may actually be good for the surrounding trees.
According to a publication by Linda Chalker-Scott, a horticulture expert at Washington State University, wood chips are a good mulch choice in areas where trees are prominent. They can help with moisture retention, temperature moderation and weed control. 
The wood chips were also "added to beautify," the Rec & Park spokesperson said.
But are they the future? Indeed, they are not. The piles may seem a bit unsightly now, but gardeners are set to return and even them out shortly.
This isn't the first landscaping makeover at Kezar in recent years. 
Four years ago, Rec & Park turned the overgrown and poorly drained Kezar Triangle into a landscaped, 2.8-acre attraction for Inner Sunset residents and their dogs. An archway and towers made of willow branches were also added to the field.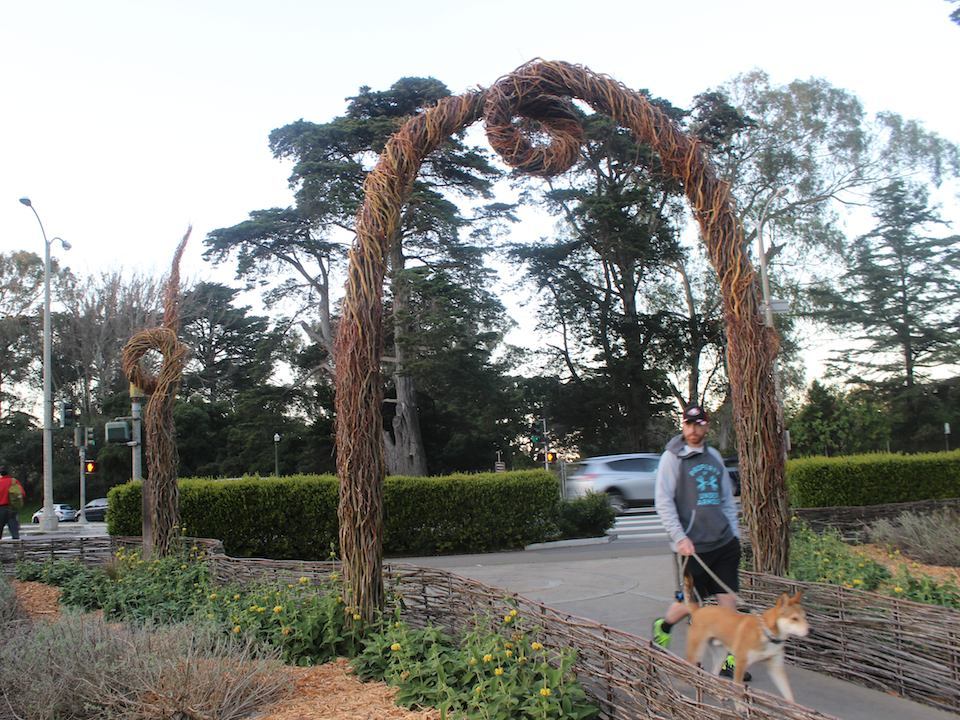 And back in 2015, Kezar Stadium itself was redone, with improved drainage and new pole vault and long jump areas.
At the time, the stadium's track was upgraded with a new nine-lane rubberized surface. It remains open during shelter-in-place, and has become a popular spot for outdoor workouts.
---
Thanks to tipster Sean M.! See something interesting while you're out and about? Text Hoodline and we'll try to find out what's going on: (415) 200-3233.