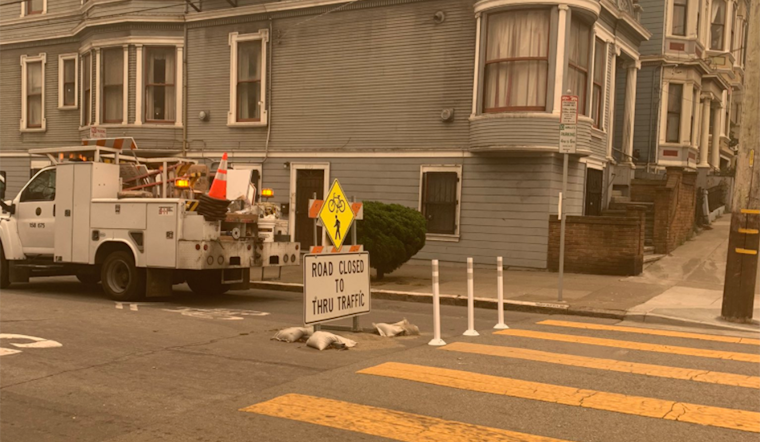 Published on September 11, 2020
In April, the SFMTA launched its Slow Streets program, closing streets around the city to cars in order to provide safe, socially distant space for pedestrians and cyclists.
The program has been a hit  — a July SFMTA survey found that 80% of respondents approved of it. But day-to-day, some San Franciscans have been undermining the effort. 
The SFMTA signs blocking off the Slow Streets have been repeatedly struck by drivers, vandalized and graffitied, creating a possible safety hazard for pedestrians on the affected blocks.
Some violators are unapologetic. A surveillance video taken last week at 20th Avenue and Moraga shows a driver plowing into one of the signs in broad daylight.
@sfmta_muni Slow Streets sign run over by truck. 20th Ave & Moraga. Sign is broken. Pieces on sidewalk, some lady threw broken sign into the street and it's causing conflict. Can you please remove the broken sign and replace it? Thank you! pic.twitter.com/sMOLxYiatf

— Garth German (@GarthGerman) September 4, 2020
While the SFMTA didn't respond to a request for comment on the cost or extent of the damage, Page Street alone has received dozens of 311 requests to repair damaged signs or replace missing ones.
Many Slow Streets fans have stepped up in response, creating additional barriers with homemade signs, potted plants or cones.
Transit advocate Jessica Jenkins, who added planters and signage to a Page Street intersection, tells Hoodline that they were vandalized every other day after she initially put them up. Things have improved, though, and they've stood strong for the past three or so weeks. 
"I attribute that to other residents patching them up," she said.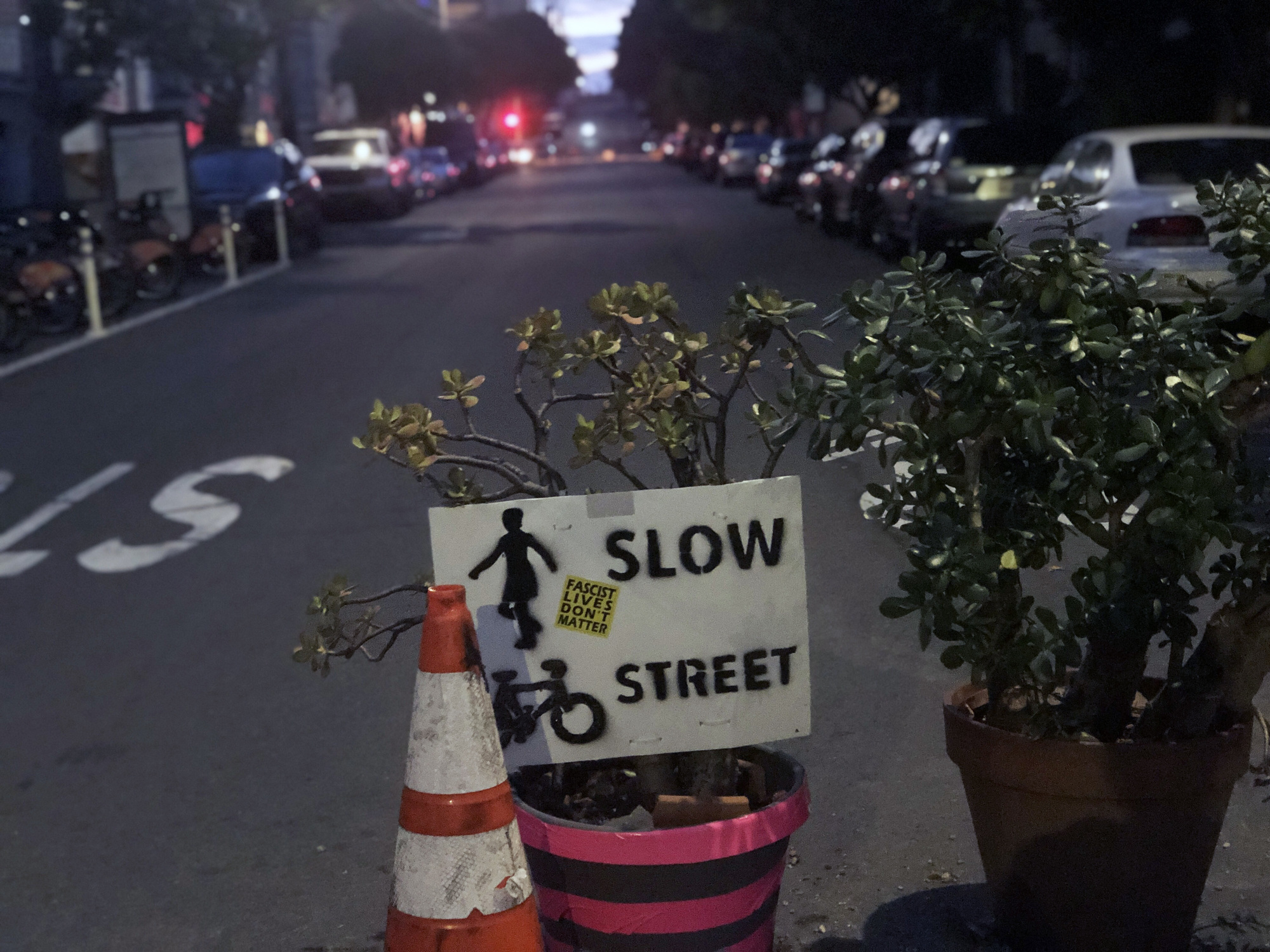 One major issue is that the signage isn't specifically designed for the Slow Streets — it's stock signage that the SFMTA uses to block roadways for construction or short-term street closures. 
That means the overall number of signs is limited, and it's been a challenge for the agency to find enough for every intersection it's closing off. Some already damaged signs remain on the streets, increasing the likelihood of vandalism or drivers failing to notice them.
To address the issue, the SFMTA has begun testing collapsible bollards, also known as "soft-hit posts," on the Slow Streets. The bollards are already used to delineate bike lanes and block off blind corners at pedestrian crossings around the city. 
Page Street is the first Slow Street to get the bollards, which were installed yesterday. San Francisco Bicycle Coalition advocacy director Janice Li tells Hoodline that she hopes to see them go citywide, as they'll not only decrease the city's maintenance costs, but also increase compliance.
There's also an added benefit for cyclists: unlike the existing signs, the bollards don't need to be weighed down with sandbags. Those bags can frequently burst, creating a slippery safety hazard for cyclists.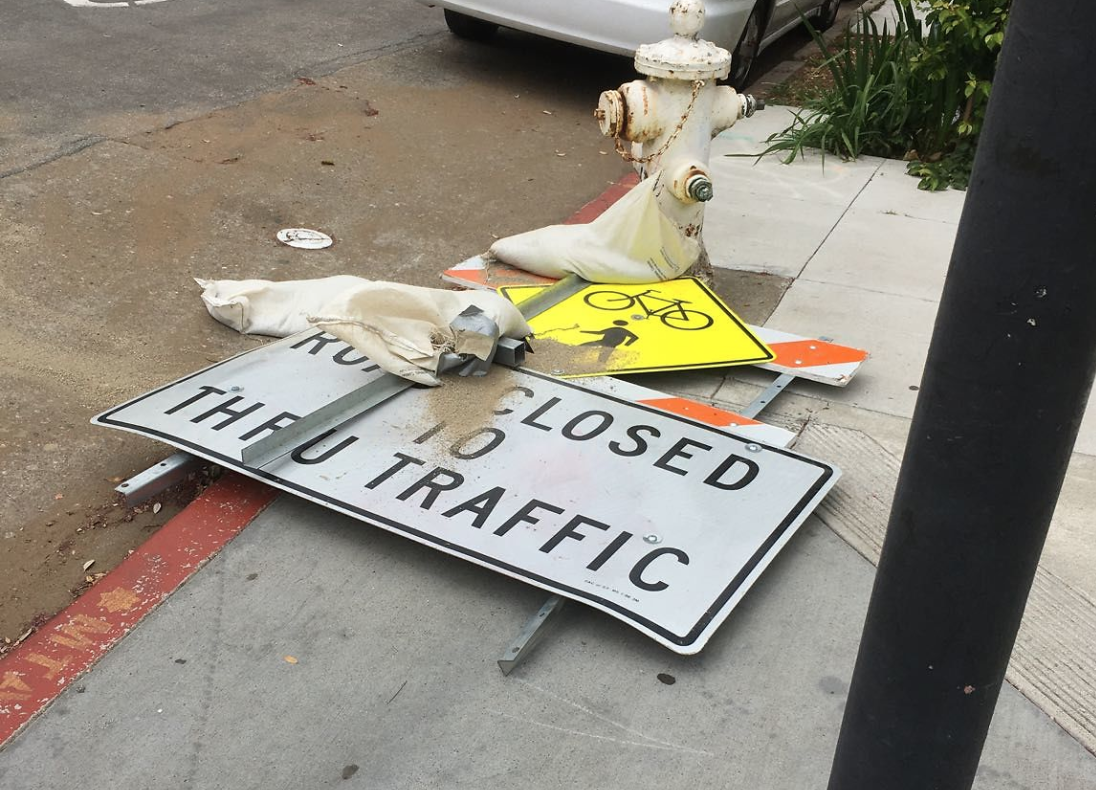 The SFMTA will be testing out posts on a few other Slow Streets corridors this month, to see how they can be used in different roadway settings. The next test corridors will both be located in the Mission, on Shotwell and 20th streets.
On Twitter, the SFMTA wrote that the new posts are expected to reduce the maintenance and replacement costs of its bulkier barriers and signs.
"We hope to transition more corridors to these more durable materials in the coming months," the agency added.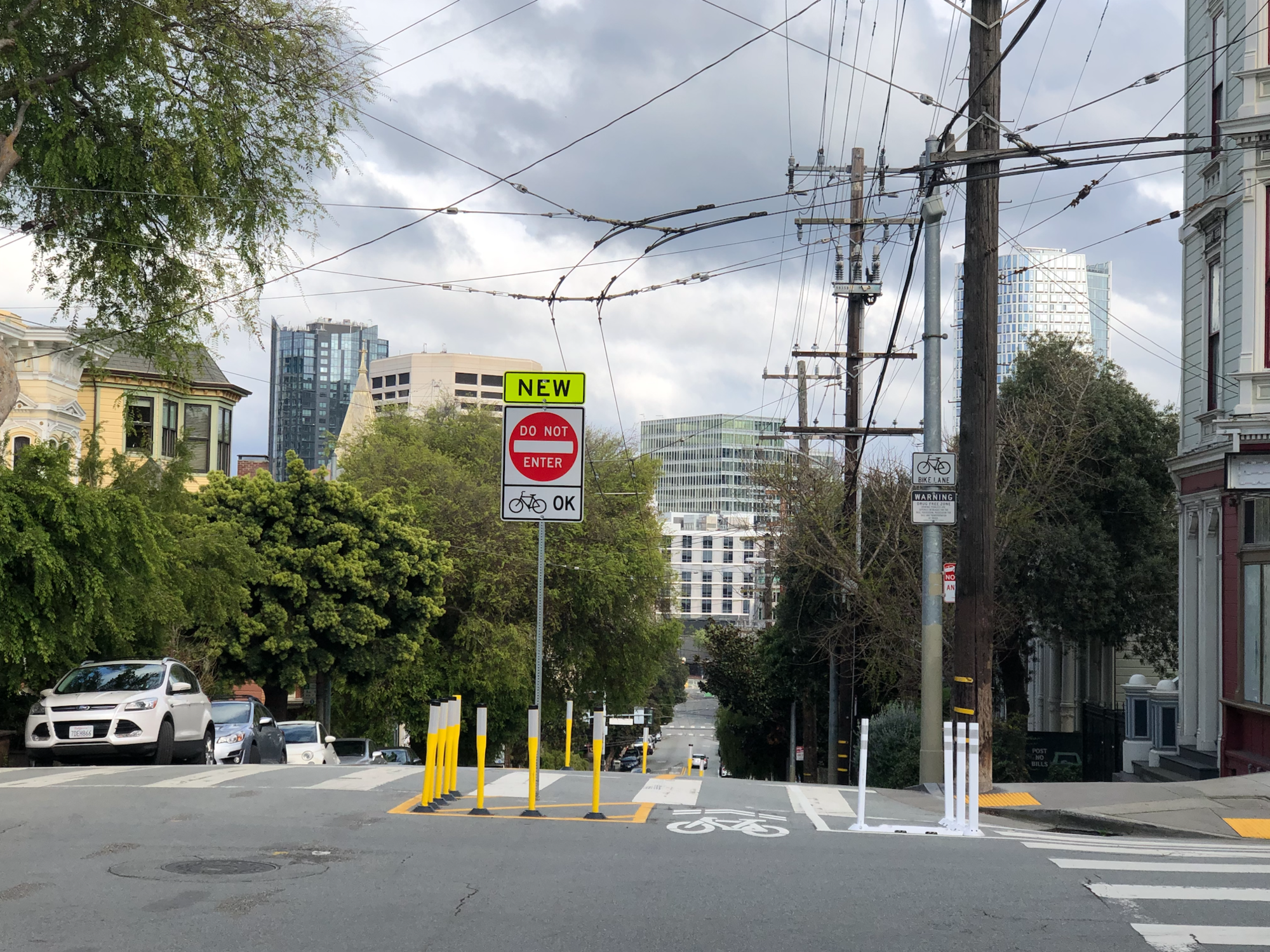 Jenkins says she's already noticed the difference the bollards have made in the Page Street Bikeway Improvements pilot project at Webster and Laguna streets, which was implemented a few weeks before shelter-in-place began.
"I think they'll work really well," she said.
---
Want to share feedback on the Page Street Slow Street with the SFMTA? Fill out this survey.