Here's the latest in Oakland food news. In this edition: A fire destroys restaurants in Chinatown, Uptown has gained a vegan Chinese-Singaporean restaurant and lost a nightclub, and Jack London Square is getting a new brewery and taproom soon.
Fires
Chinatown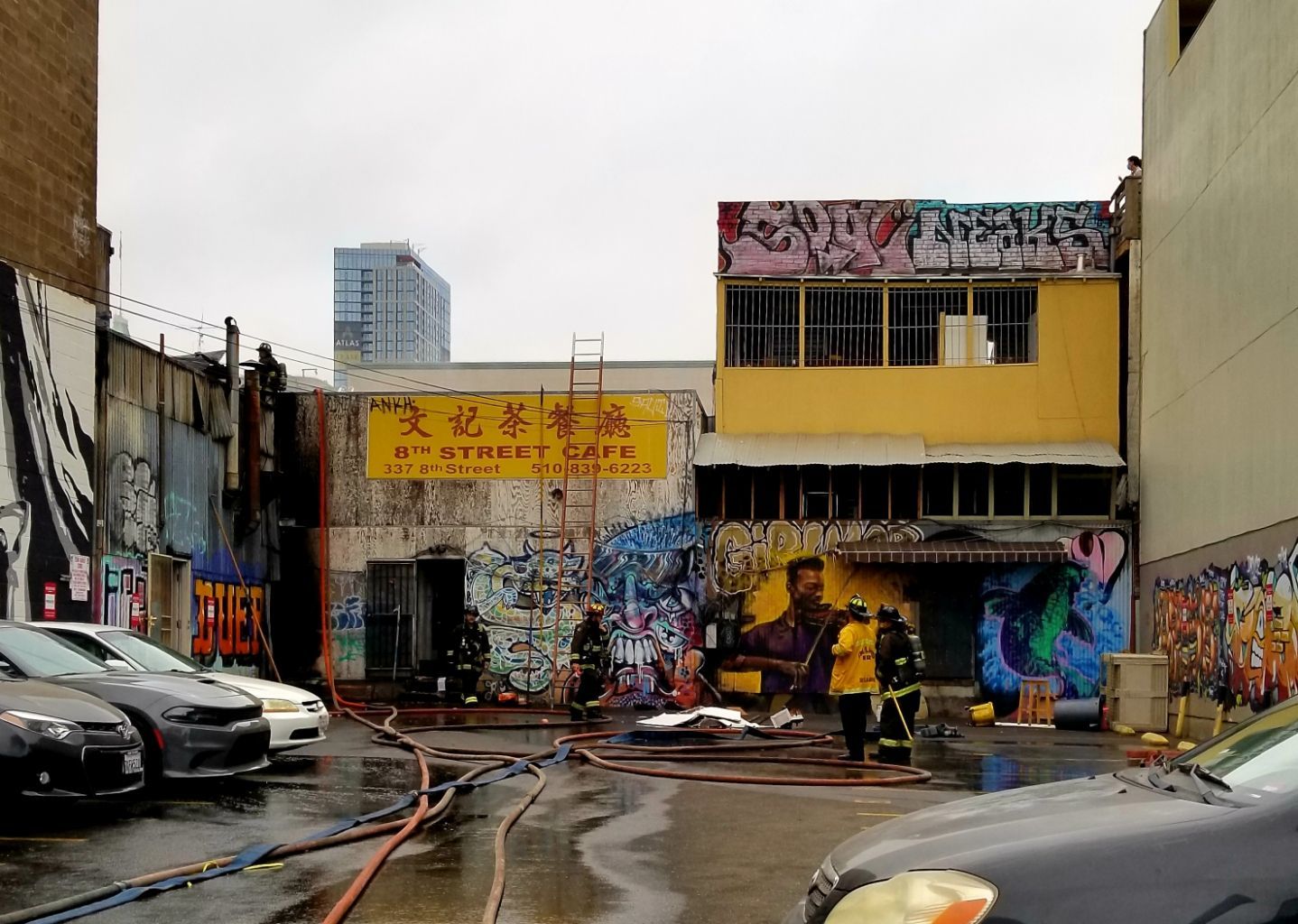 A five-alarm fire broke out at 718 Webster St. in Chinatown around 8:20 a.m. on Wednesday, severely damaging four restaurants: Gum Wah, T&K Cafe, Rang Dong and Huangcheng Noodle House. Eater SF reports that all four will be closed indefinitely.
About 70 firefighters fought the blaze, which Oakland Fire Department Chief Melinda Drayton said caused no injuries. It was quelled by 10:15 a.m.
The fire is believed to have started in a dumpster behind the building, where it may have flourished in a very tight space between buildings. In addition to the four restaurants, grocery store Aloha Market was also damaged.
Sachiko Muraoka, the co-owner of Rang Dong, told Eater her 14-year-old Vietnamese eatery is a "total loss." The ceilings in both Rang Dong and Huangcheng Noodle House completely collapsed from water damage.
Both Rang Dong and Huangcheng plan to rebuild, a process that could take as long as a year. Those looking to support the businesses can donate to the Save Our Chinatowns fund.
Opening
Uptown
Lion Dance Cafe (380 17th St.)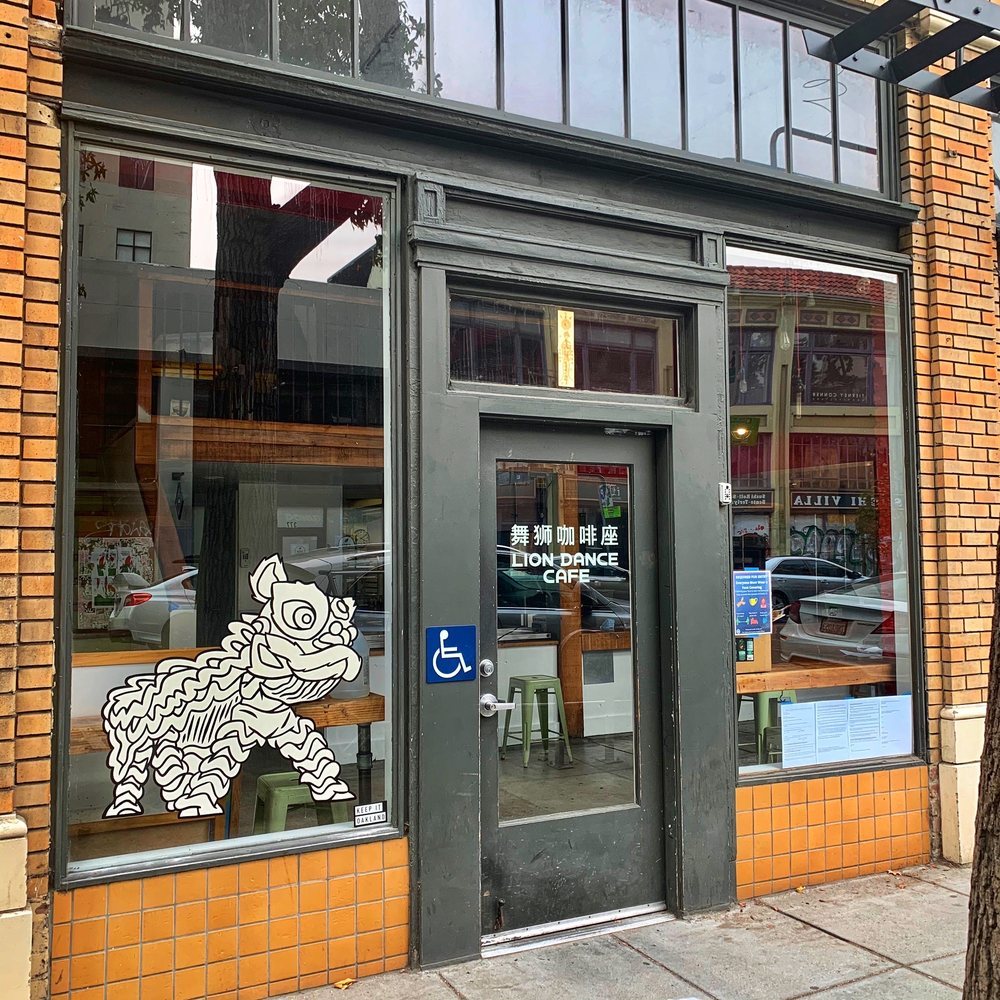 Popular Oakland pop-up S+M Vegan opened its first brick-and-mortar restaurant, Lion Dance Cafe, on Saturday. Owned by Marie "C-Y" Chia and Shane Stanbridge, the restaurant specializes in vegan takes on Chinese-Singaporean cuisine
Due to the pandemic, Lion Dance is only offering takeout for the time being, with pre-orders starting on Wednesday for Saturday-evening pick-up. The restaurant, which raised $78,030 from 505 backers on Kickstarter, hopes to open its dining room to the public once it's safe to do so.
This week, the menu includes tofu nuggets, burnt mala broccoli, green sambal potato salad or a shaobing sandwich with grilled coconut lemongrass Hodo tofu and spicy peanut sauce.
Lion Dance's space was previously occupied by community favorite Liba Falafel. Chia told Hoodline last month that Liba owner Gail Lillian was instrumental in transitioning the businesses.
"[We are] honored to perpetuate her legacy of cooking vibrant veggie dishes in that space," Chia said.
Jack London Square
Buck Wild Brewing & Taproom (401 Jackson St.)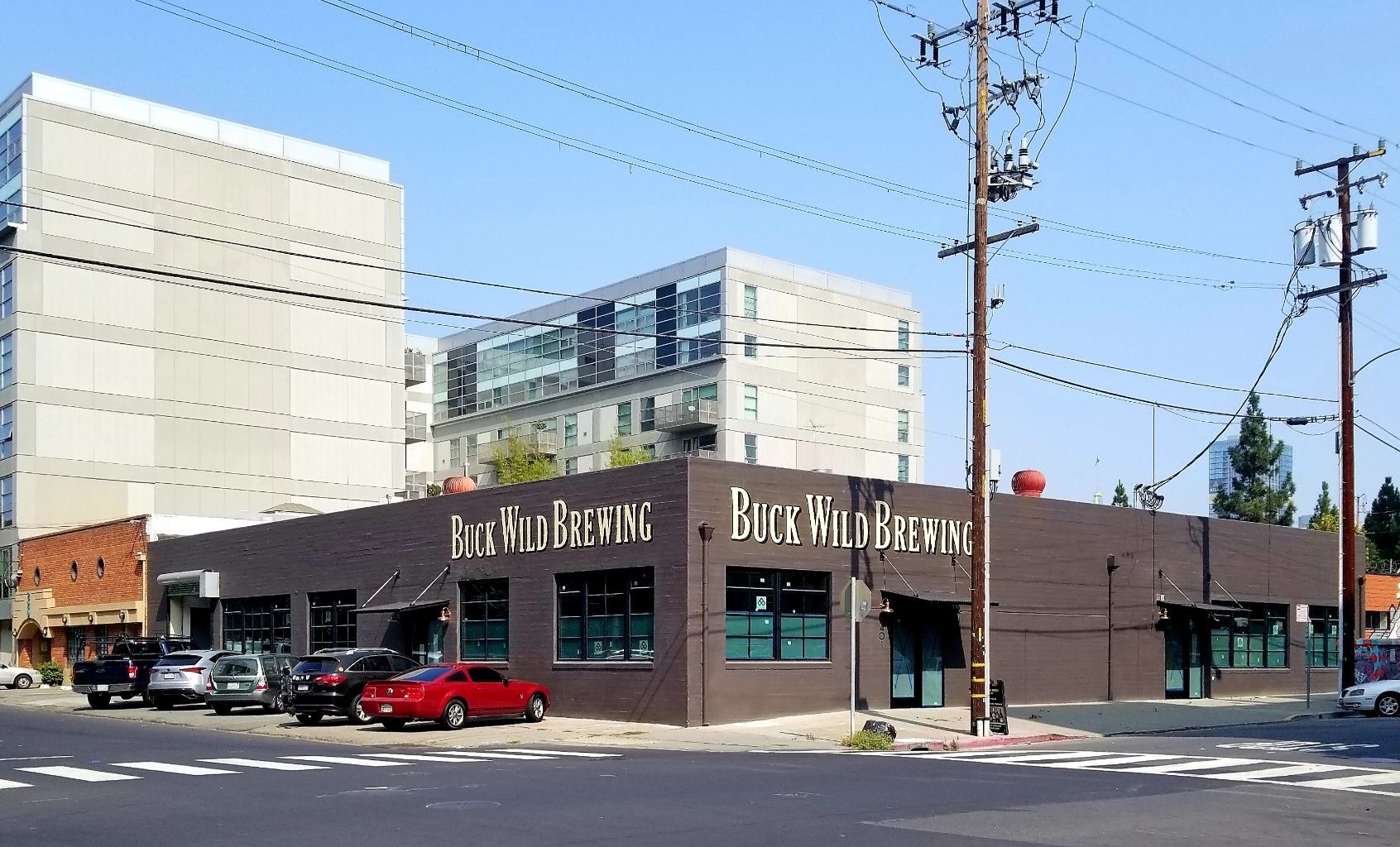 Hoodline's veteran tipster Al M. let us know that gluten-free craft brewery Buck Wild is making progress on its new Jack London Square taproom. A representative couldn't be reached for comment, but an opening date is "getting close," according to a Facebook post. 
Buck Wild's gluten-free pale ale is already being brewed inside the space, and is available for purchase around the Bay Area. It's unclear what the taproom will offer in terms of additional beer varieties or food.
On Facebook, Buck Wild notes that its complete makeover of the space has been in the works since 2018. Most recently, its taproom floor was cleaned and sealed, and the exterior was repainted with the brewery's logo. 
We'll keep you updated on when Buck Wild will open.
Closing
Uptown
The Uptown (1928 Telegraph Ave.)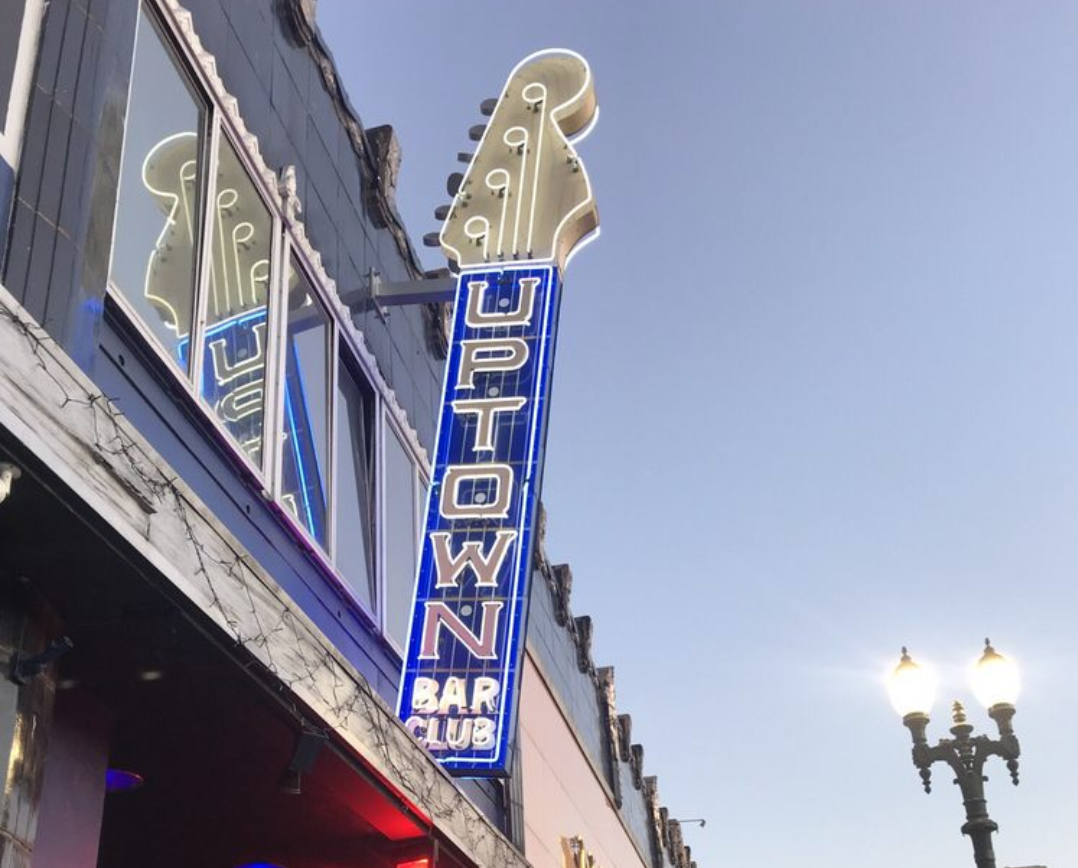 The East Bay Times reports that live music venue and bar The Uptown is not returning after shelter-in-place ends.
"It is with deep sadness that we announce that The Uptown Nightclub will not be reopening," a statement on the Uptown's website reads. "With no date in sight when live entertainment will be safe, we just cannot afford to continue to pay our rent and other expenses with no income in the foreseeable future."
Open since 2007, the independent music venue and bar hosted live music, karaoke and comedy nights. 
The closure is a "heartbreaking decision," the owners write. "We strived to represent and welcome the diversity of the Bay Area. In that we succeeded, and we will be forever proud of this accomplishment."
---
Thanks to our tipster Albertino M.! Have you noticed a new addition to (or subtraction from) Oakland's food landscape? Text a tip and a horizontal photo to (415) 200-3233, and we'll look into it.