A new Spanish tapas and aperitivo bar is preparing to open next month at the prominent North Beach intersection of Stockton, Green and Columbus.
Tipster Albertino M. sends us some photos of new signage and a parklet going up at Red Window (500 Columbus Avenue), and its upcoming takeout window appropriately called Little Red Window, around the corner on Stockton Street. The restaurant is aiming for a November opening, and its Instagram account features photos of some lovely salads, a braised leek dish, and low-proof cocktails.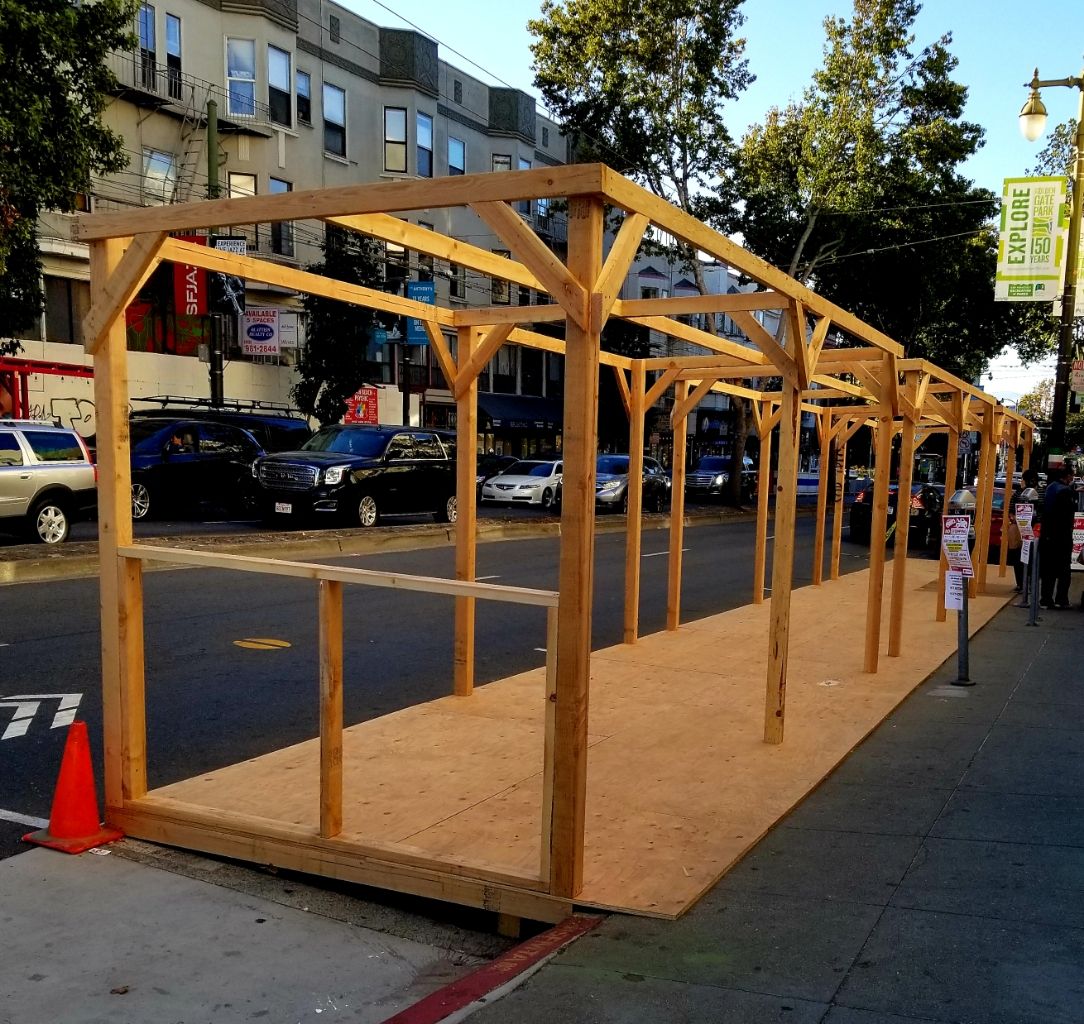 Photo by Albertino M./Hoodline
The takeout window will be focused on empanadas along with to-go beer, wine, and low-ABV cocktails.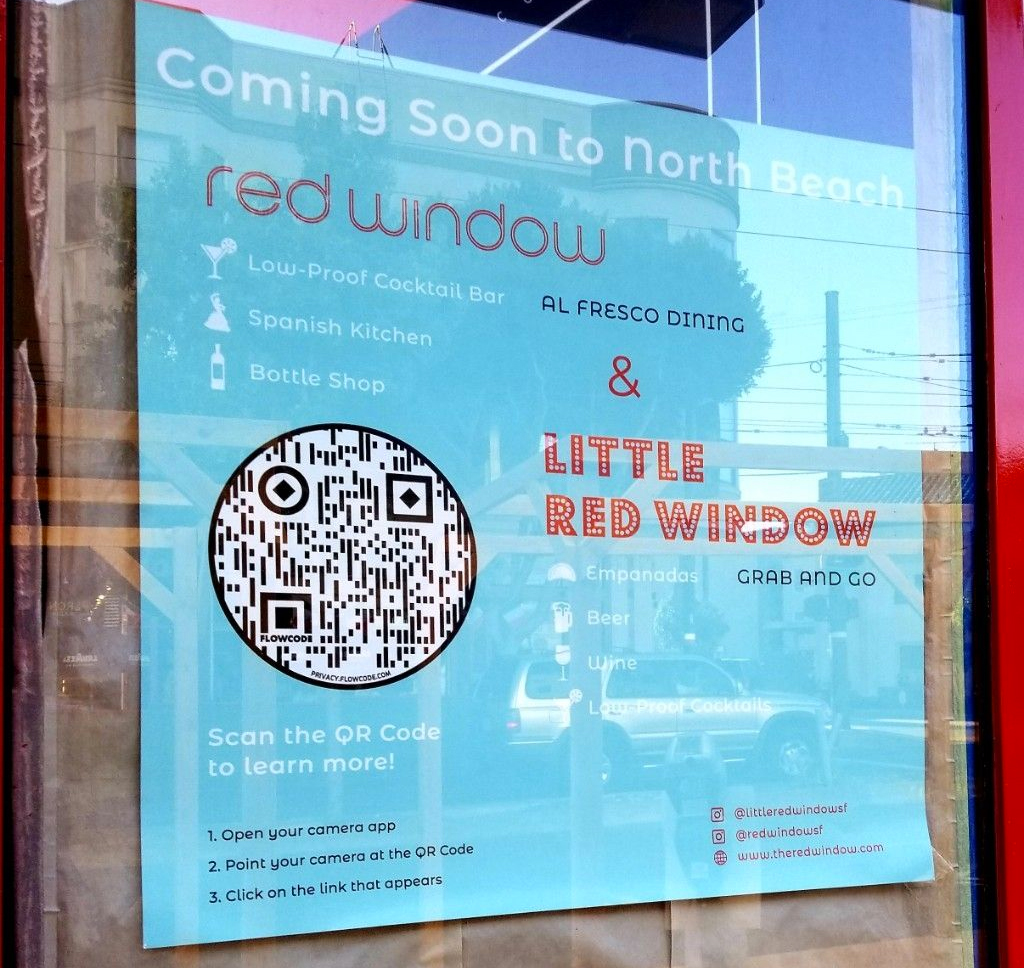 Photo by Albertino M./Hoodline
San Francisco restaurants are currently able to seat people indoors at 25% capacity, and if all goes well in the next two weeks, the city has announced that the capacity limit will be raised to 50% on November 3.
For now, Red Window is only advertising "al fresco" dining, and it appears there will be tables on both Columbus Avenue and Stockton Street, on sidewalks and in parklets.
Red Window and Little Red Window will be joining other Spanish and Basque restaurants in the 'hood Bask (a few blocks down Columbus at Jackson), and Piperade over by Telegraph Hill. Bask is also currently offering outdoor dining and takeout.