Thanks to a new round of pandemic aid, struggling businesses across the South Bay may soon get access to new support to stay afloat, but can owners take on more debt?
With federal stimulus money still tied up in Washington, Santa Clara County officials appear to be on the verge of backing low-interest loans to help businesses survive the losses they've endured during the COVID-19 pandemic.
Supervisors Susan Ellenberg and Joe Simitian want the county to create a new, $100-million dollar low-interest loan program to help small businesses make ends meet. The hope is that the county can back individual loans for businesses of $50,000 or more.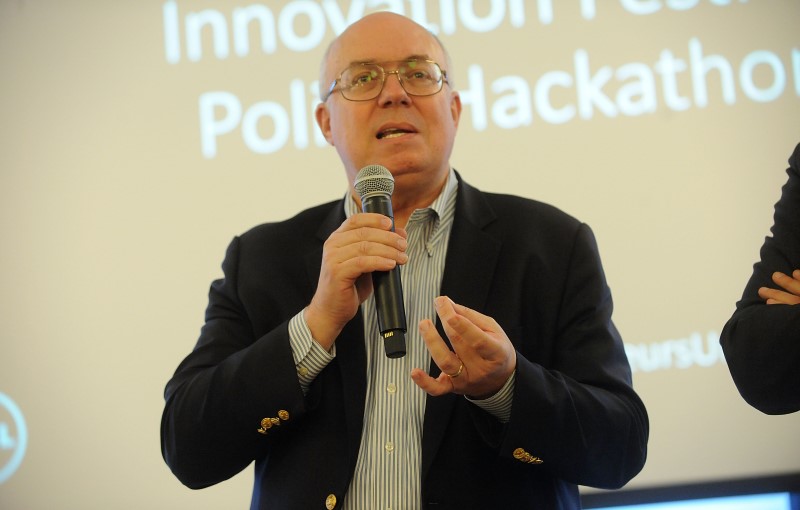 Santa Clara County Supervisor Joe Simitian Speaks at Fast Company Innovation Festival | Brad Barket via Getty Images
Supervisor Ellenberg tells KPIX, "We hear from the businesses who are operating at a fractional level and they are doing this because they are complying with public health orders. And I believe that we owe a duty to help them weather this storm. We can't be holding our breath to wait for the federal government to do right by our local small businesses."
According to data from Yelp, San Jose ranks fifth in the U.S for the number of small business closures caused by the pandemic. California leads the nation in business closures according to Yelp, with 19,000 that have permanently closed during the pandemic, and almost 20,000 temporarily shut down.
Coronavirus restrictions in Santa Clara County have been eased recently, with service, hospitality, and retail businesses allowed to operate partially or fully indoors, but many small businesses say they are still struggling and want to know more about the county loan program.
Lieu Shultz, owner of Tranquility Day Spa on Toyon Avenue in San Jose told KPIX that even after finally being allowed to have paying customers, her business is still off by half. She says, "A lot of clients are still scared to come back, even though we are following the guidelines and social distancing.
Shultz says she likes the idea of a loan because she wants to stay open but she says to KPIX, "I don't want debt on top of debt you know?"
Speaking of debt, it remains to be seen how the county plans to come up with the money to back the loans since it faces a projected deficit of $285 million this fiscal year. One thing is clear, that debt won't be wiped away any time soon with this new plan now on the table.
Specifics on the program like interest rates, payback terms, and partnerships with banks would be worked out in the coming weeks. The plan will be introduced at the Board of Supervisors Meeting on October 19th.