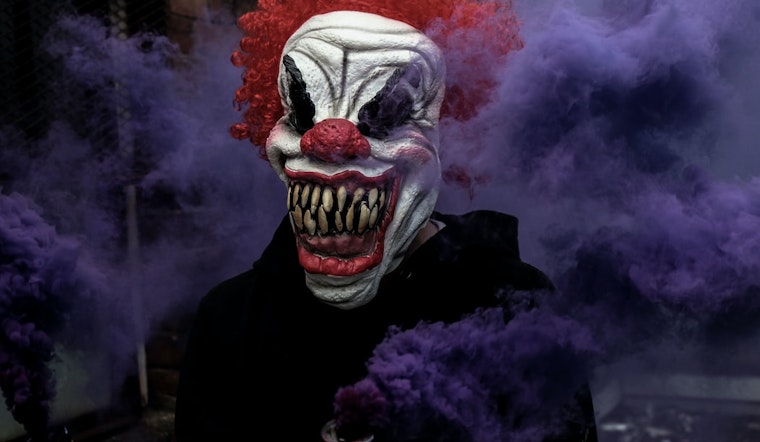 Published on October 29, 2020
Typically on Halloween, Downtown Santa Cruz streets get closed off to make way for a huge street party that can often get rowdy and last late into the night. That, of course, has been canceled this year. However, a recent change in Santa Cruz County's status on the state's tiered reopening list means that the downtown area won't be entirely closed down. In fact, it could be quite lively, but Santa Cruz police are toeing a line between telling people to come patronize businesses but not stick around to party.
On Tuesday Santa Cruz County moved into the state's Tier 3, the "Orange" tier, and county health officials announced that with the move, restaurants can now welcome patrons indoors at 50% capacity, and bars and breweries can operate outdoors only — wineries can have people indoors at 25-percent capacity.
Many restaurants have already added extra room for outdoor operations which they will combine with their newly-allowed indoor areas to make as much room as possible for Halloween revelers.
Santa Cruz Police say they want people to come to the downtown area, but they don't want people showing up expecting to stand in the street in crowds like years past.
Santa Cruz Police Chief Andy Mills told KION that there will be no extra lighting, no extra porta-potties, and no added street closures downtown. "if you're just coming down to hang out and see the sites, stay home. If you are coming by to patronize our wonderful businesses come on down have a great time get your dinner and then go home," said Chief Mills.
View this post on Instagram
Extra officers are expected to be on patrol looking for partiers that have no real destination — which could make for some tense times. Chief Mills tells KION that fines will be tripled starting on Friday and extending through the weekend for people not following health orders, and for people caught with open containers, littering, traffic violations, and illegal behavior.
The idea is to discourage people from gathering in rowdy crowds on the streets and get them into the bars and restaurants to spend money. Downtown businesses have had their profits hammered by the pandemic.
Amira Lambert, owner of MeloMelo Kava Bar tells KION that she will be hosting a mostly outdoor event on Saturday night for Halloween. "I'm planning for a little bit of both, a big influx of people in costumes trying to hang out and listen to music outdoors, and I'm also planning for just our closest customers and regulars to show up as well," said Lambert.
Remember: Bars are all going to be outdoor-only, so if you do plan to go to a bar, dress in a warm costume.