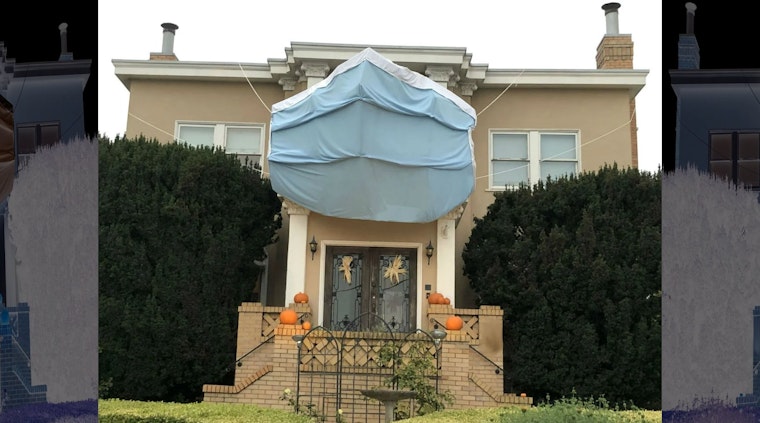 Published on October 20, 2020
Face coverings are still required in San Francisco whenever you leave your home this Halloween season. But this house in West Portal is taking the mask requirement to a whole other level. The 2020 Halloween decoration wars are underway across the city, but we're ready to declare a victor. This West Portal residence that does the monster mask with a picture-perfect, large-scale COVID-19 surgical mask that knows how to cover its nose.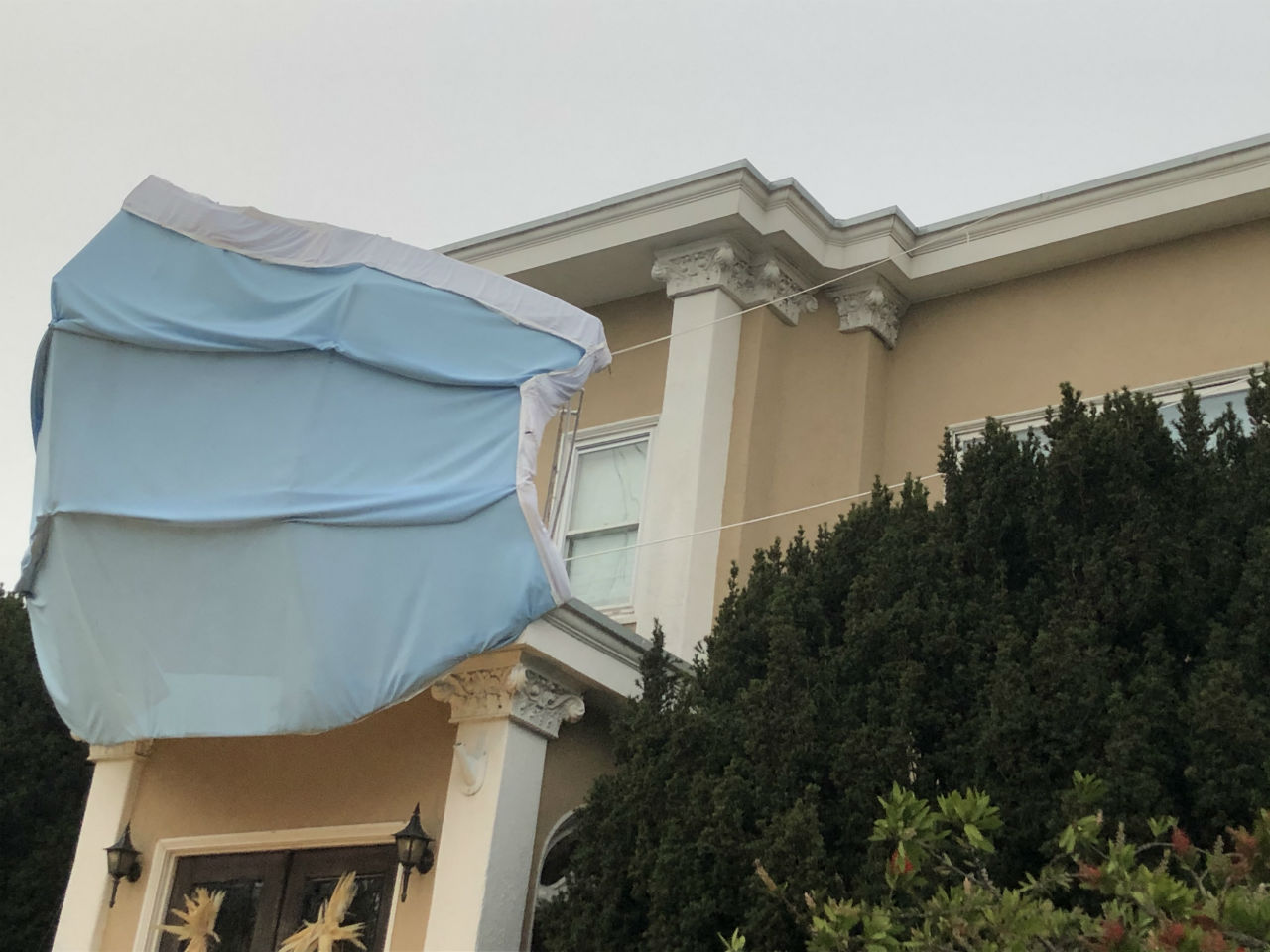 "We always go big on Halloween, as we get hundreds of trick-or-treaters every year," resident of the 'Mask House' Allison Magee tells Hoodline. "This year, ghosts and witches don't feel necessary, as we are actually living in the scariest of times. The mask is a simple and powerful way to make that point."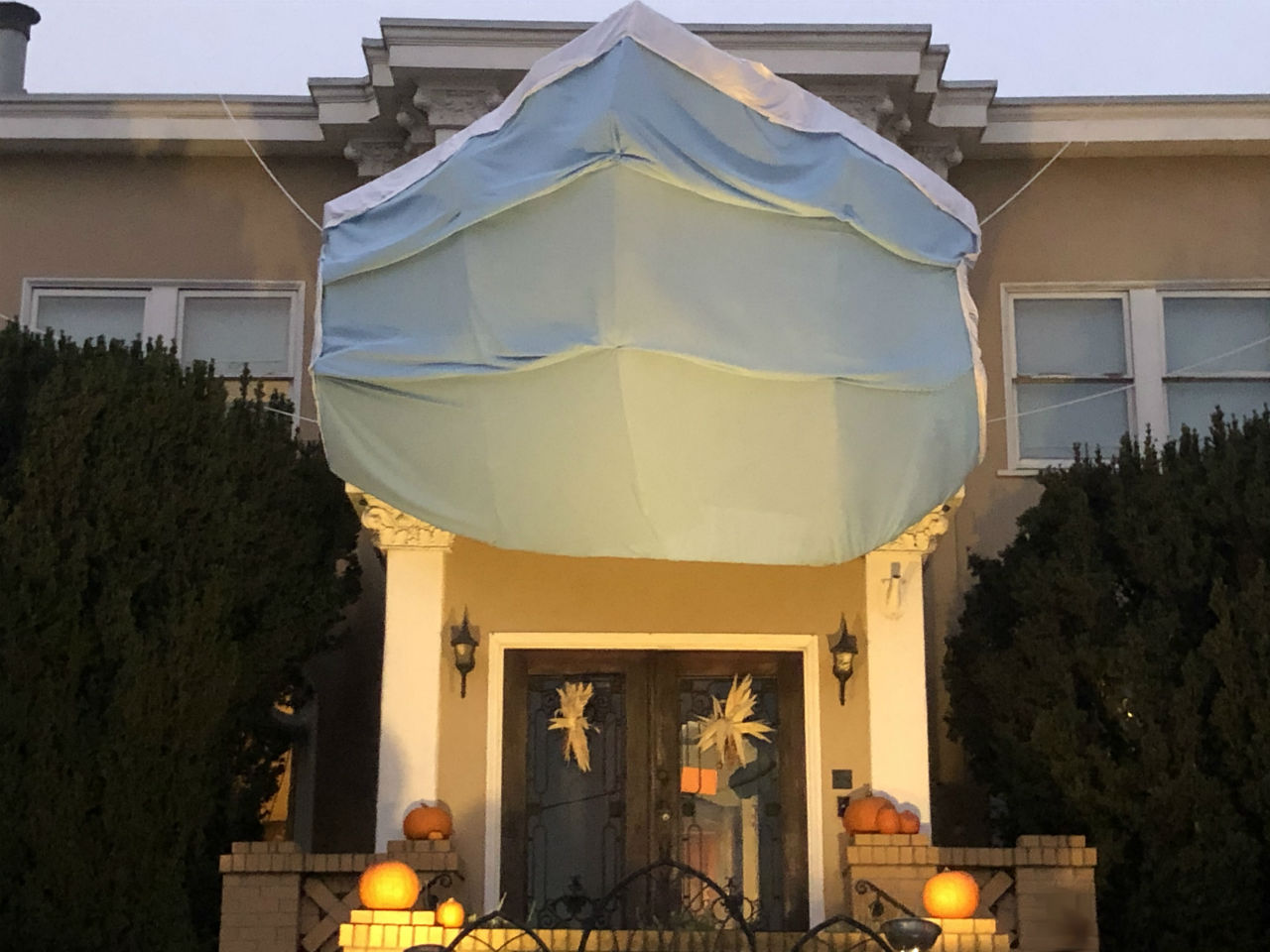 Clearly many respiratory droplets of knowledge went into the design and construction of this jumbo Halloween mask-erade, which is also rigged with lighting so you can see it your evening nightmares.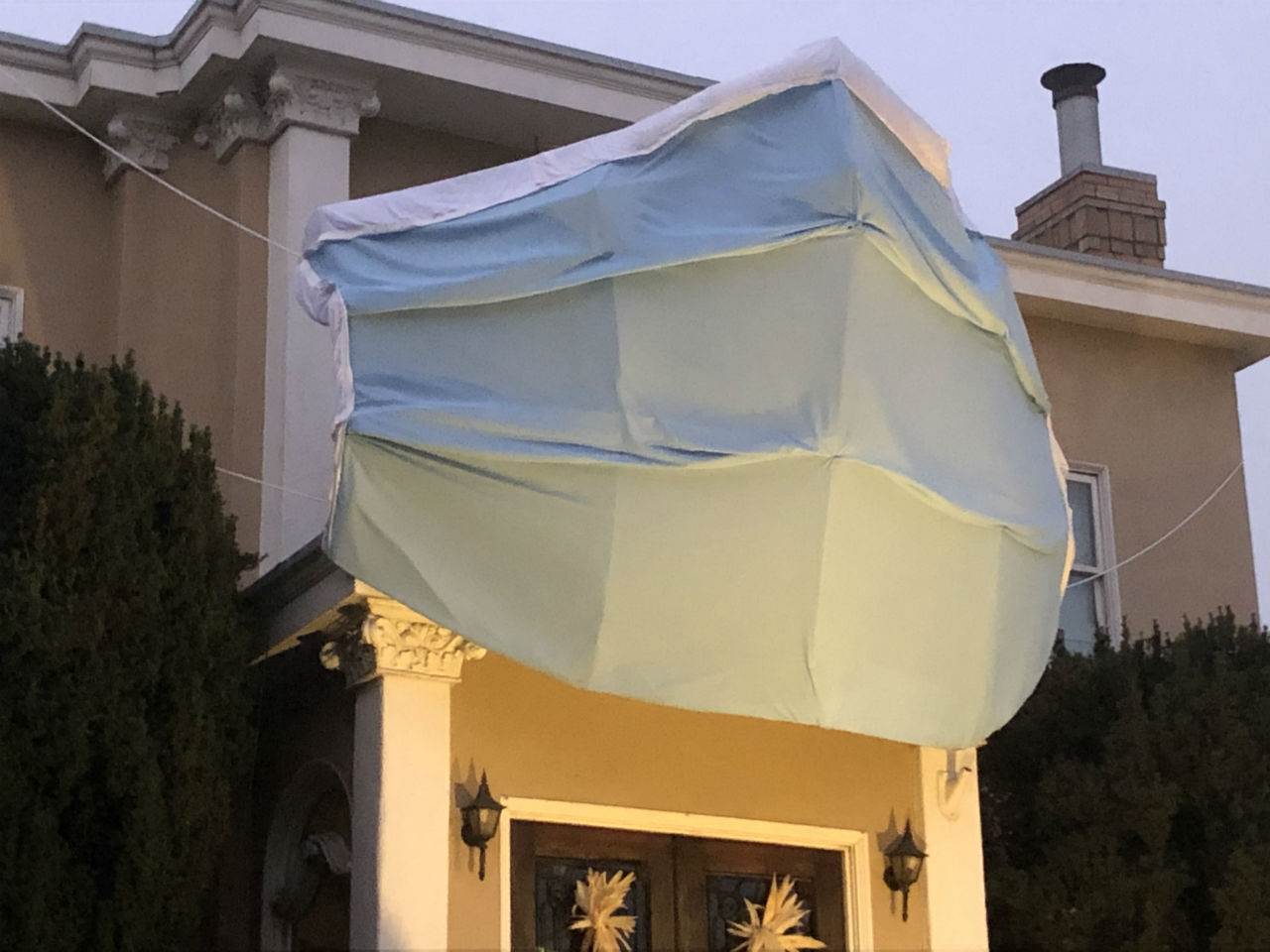 "My husband is an engineer and we have a good friend who is an architect," Magee explains. "Together they ran some models and came up with a pretty amazing and realistic mask. Honestly, I wasn't sure how the end result would look, but they managed to do exactly what we had envisioned."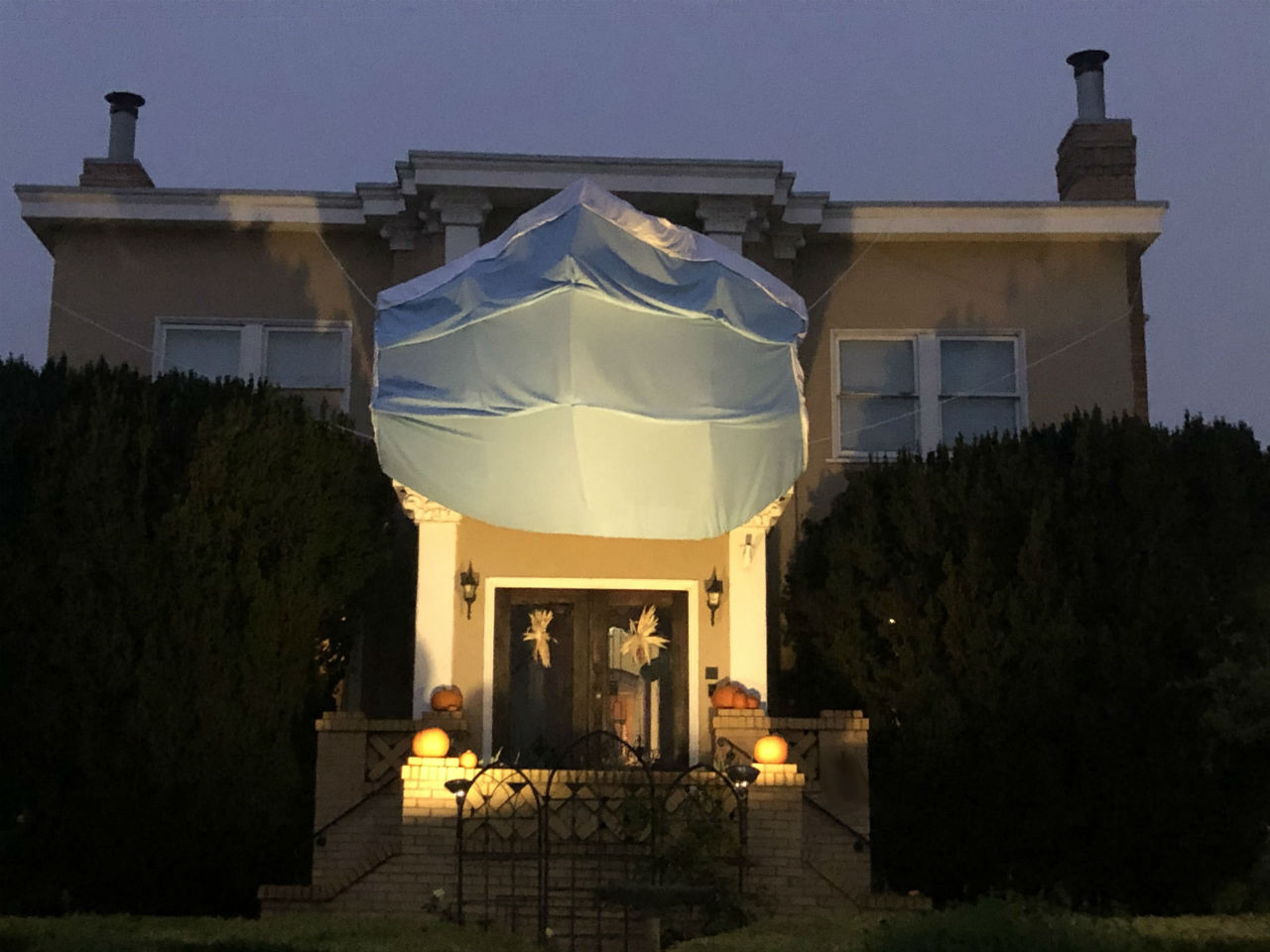 Trick-or-treating is of course a tricky topic this year, as the latest guidance from the California Department of Public Health "strongly discourages trick-or-treating" because it promotes congregating. An October 2 statement from the San Francisco DPH also said that "Door-to-door trick-or-treating is discouraged because it can be difficult to maintain proper physical distancing at front doors and on crowded sidewalks," but added a disclaimer that "if you choose to do so, consider laying out individually wrapped goodie bags that are lined up for families to grab and go while continuing to physically distance yourself from other trick-or-treaters."

That guidance was issued before the city and county of San Francisco was elevated to the yellow tier on Tuesday, which as KPIX explains, is the most minimal level of restriction. So the city may issue updated guidance on trick-or-treating, but if so, it will surely involve mindfulness toward hand-washing, social distancing, and traveling only in small groups of a skeleton crew.