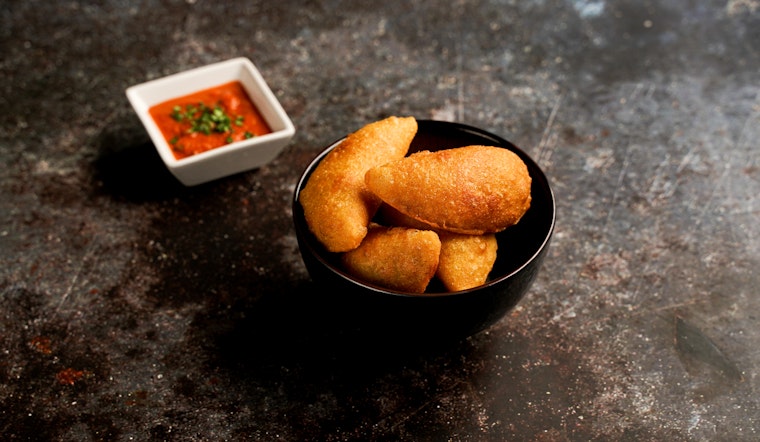 Published on December 04, 2020
Longtime San Francisco restaurateur and owner of Civic Center's Soluna Cafe & Lounge, Rene Denis opened his latest venture, Chao Pescao, Thursday — turning the once Cuban-Colombian food delivery pop-up into a permanent eatery in the former Soluna space.
With indoor and outdoor dining formally shuttered in the city as of this weekend, Denis's newest eatery, which (for the time being) will only offer takeout, is perfectly suited to ride out this current moment of impromptu closures.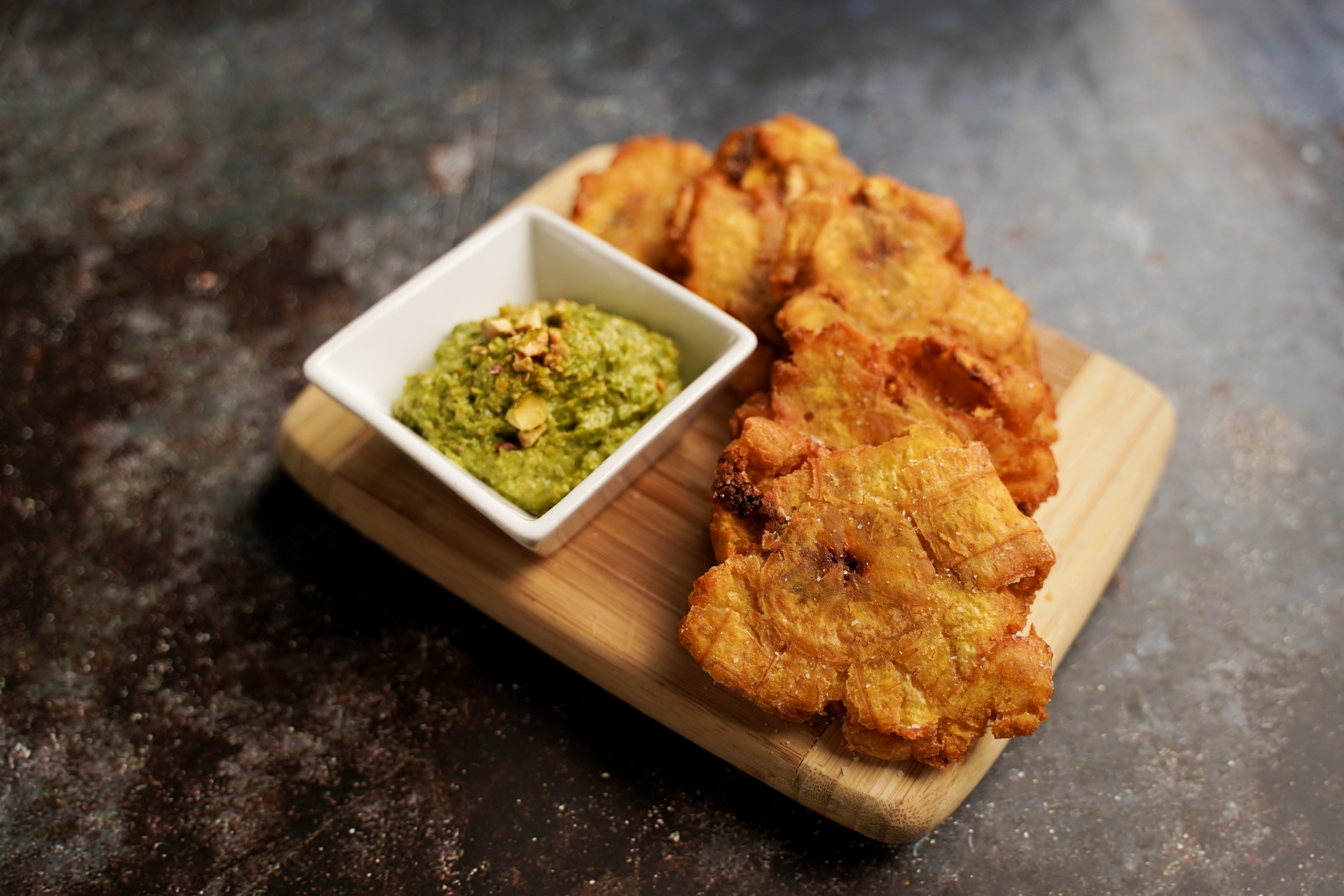 Tostones form Chao Pescao's takeout-only menu. | Photo courtesy of Chao Pescao
Just announced on Thursday, Chao Pescao — which is basically "see you later, alligator" in Spanish — features an assortment of comforting plates that Denis himself grew up enjoying, rounded out with other classic Latin American dishes. And the idea to merge the two approaches to the cuisine was something born out of lockdown and isolation.
"Rediscovering the recipes and dishes from my past really brought me joy during the [shutdown]," Denis said in a release. "After this difficult period for us all, I really wanted to create a place that is lively and fun and captures a bit of the Latin spirit: bright colors, Latin music, and great drinks. Someplace not too expensive or pretentious, where you could get an entree for $20 or less."
To his point: All of Chao Pescao's menu items sit at or below $20, with the tajin fried chicken — three pieces of free-range, locally sourced poultry marinated in Mexican spices, lime, and dollops of hot sauce, served with sides of black beans, rice, and a choice of crispy or sweet plantains — being the priciest. (The vast majority of the sandwiches, salads, tamales, etc. fall more in the $13 to $18 range.) For an added bit of authenticity, Denis notes that all the recipes featured at the now-permanent restaurant were ones created and prepared by his late grandmother.
Chao Pescao, too, will star a to-go cocktail list, each drink taking inspiration from Latin American spirits and preparations; currently, only an upscale-take on the common daiquiri is on their website, though various wines and "wine-packs" are available on their website to purchase with food.
Once the restaurant is able to open for indoor dining, customers can enjoy the art deco-inspired furnishings that pull from the architecture and cultural styles of many Latin American countries; gilded mirrors can be found inside the space — while the bar is tiled with a mosaic of pennies.
Taking over the Soluna Cafe & Lounge's address at 272 McAllister Street, Chao Pescao is open Tuesday through Saturday from 4 p.m. to 8:30 p.m.; for more information, including how to order either delivery or pick up, visit chaopescaosf.com.