Hoodline's Shop Local guides showcase a variety of mom-and-pop shops around the Bay. Check out our starter list of small businesses to support in the San Jose area, below. They all deliver crowd-free shopping and good old-fashioned customer service — and many offer customized gifts, private shopping appointments and personal phone consulations during shelter-in-place. Then see what other local gems you can uncover, since we naturally can't highlight all the worthy local retailers.
(And don't forget to take a look at our companion guides for shopping local in San Francisco and the East Bay, too.)
Gift Baskets
San Jose's All the Buzz produces gift baskets large and small for just about any occasion or theme you can think of – all with a personal touch. "We also offer personalized customer service that focuses on creating the perfect gift experience for not only the recipient, but also the giver," says owner and San Jose native Shawn Parola, who's won a variety of national gift-basket awards and accolades. All the Buzz has baskets at various price points for a dozen-plus categories, plus custom baskets and products you can personalize with a photo or message. For an "only in 2020" present (um, at least we hope so), check out their Pandemic Survival Kit. This year, they've also got a special selection of gifts for essential and frontline workers, starting at $8 for a "mini thank you box." Bonus: They offer pickup, so you can save on shipping costs and time.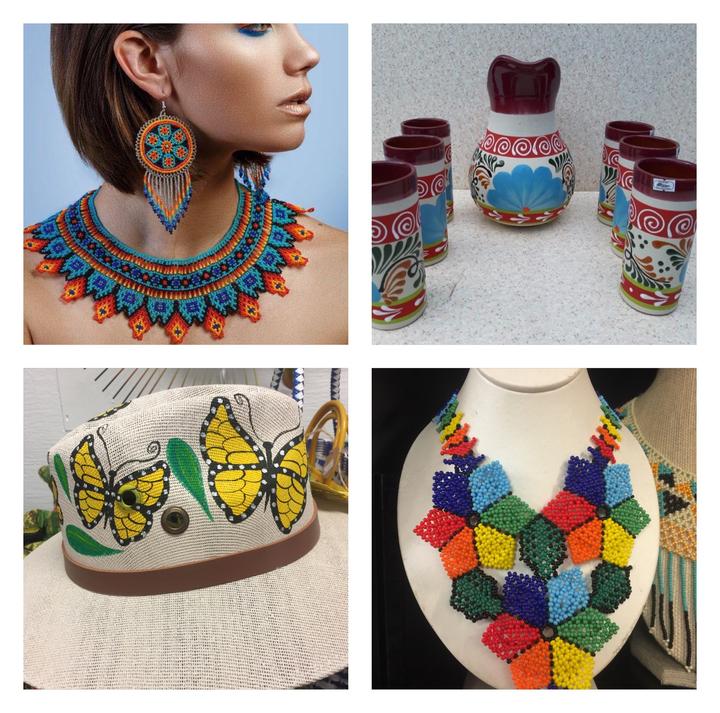 Artesanias Mexicanas Morelia sells imports from Latin America Photo: Artesanias Mexicanas Morelia
Latin American Imports
For a colorful collection of products imported from Latin America, check out Artesanias Mexicanas Morelia (formerly Tienda Bambino). This woman-owned shop carries varioius clothing and accessories, including hand-painted hats, plus ceramics and more. Order from their well-stocked website or shop in-person. (Use code Morelia10 for a discount online, or mention it in-store.) Try one of their warm sweaters for that hard-to-shop-for guy, or their gift certificates are a safe bet for last-minute gifts. But for your glamorous giftees, we highly recommend you check out their artisanal purses, especially their Frida Kahlo bags! You also won't want to miss their stunning embroidered face masks. "Hidden gem in North San Jose," gushes user Sonia G. on Yelp. "You will find something for the whole family."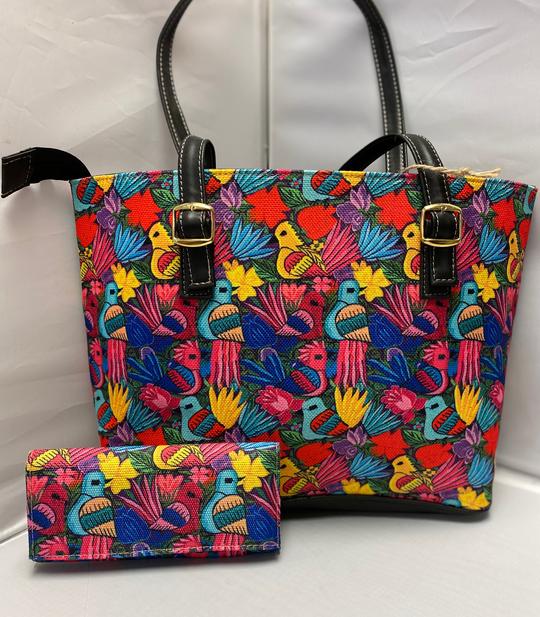 Artisanal purses Photo: Artesanias Mexicanas Morelia
Variety Store
In their own words, Affordable Treasures of Los Gatos is an "old-fashioned variety store," where you'll find party supplies for all occasions and (you guessed it) affordable gifts of all sorts. This eclectic shop, family-owned since 1986, offers up everything from arts and crafts supplies (including baking and candy-making gear!) to toys and unique balloon arrangements. They're open extended hours every day for shopping in-store, or take advantage of their zero-contact curbside pickup or shipping, by checking out their inventory on Facebook (their website's under renovation) and then giving them a call to order. The owners even offer up some tips to make the holidays festive despite, you know, everything. "We can't do much this year, but we sure can decorate inside and out!" they advise on Facebook. Their suggestions for a super stay-at-home holiday include decking out your space and yourself – for your Zoom calls, of course – with their decorations, Santa hats, ugly Christmas sweaters and holiday headbands.
Bike Shop
There may be nothing quite like a bike under the Christmas tree (or wheeled in with a bow on it to mark whatever occasion you're celebrating), but just any kind of bike gear can make an awesome surprise for free-wheelers of any age. Calabazas Cyclery on Bollinger Road in San Jose offers a wide selection of bikes and accessories, plus the peace of mind that comes with buying from pros who'll advise you on your purchase and then support it afterwards. This well-equipped local shop offers top-notch service: They professionally fit bikes to ensure they're right for the rider, and then they keep your wheels turning with a year of free tune-ups after purchase. They also provide repair services and parts.
Sustainable Gifts
Redemption has been delivering a variety of sustainable gifts and art objects in Campbell since 2015, and more recently at a second location in Los Gatos. Run by a local girl and her Australian-born husband, the shop carries a range of home products, accessories, beauty and wellness supplies, kids' items, coffee, tea and more. Their focus is on ethically produced products that are designed and made in California. It's open for in-person shopping and curbside pickup – order through Instagram (their website may not be up-to-date). "Our passions for shopping local, quality handcrafted goods, and minimizing our footprint are what inspired us to open Redemption," co-owner Tammy Liu tells us on Facebook. "We believe we cast a vote in the world we want to live in with every dollar we spend, and we wanted to offer a curated space for the likeminded."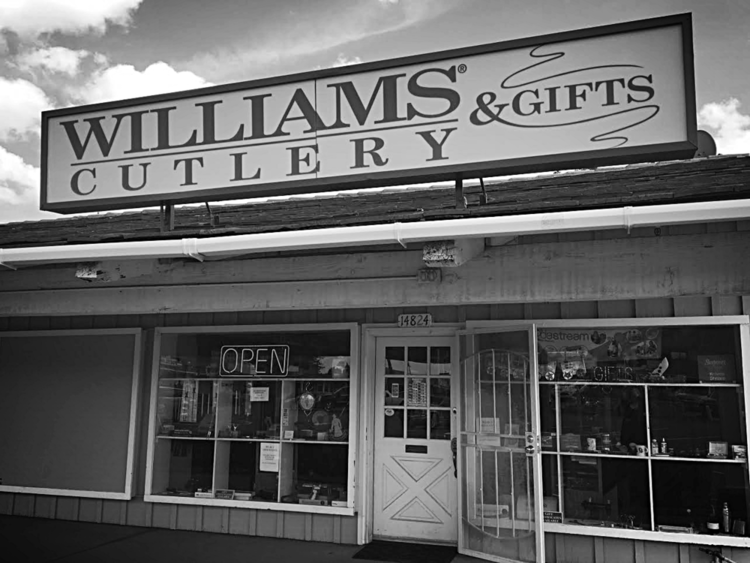 An old-fashioned knife shop Photo: Williams Cutlery and Gifts
Cutlery
Visiting Williams Cutlery and Gifts is like stepping into another era, and for good reason: The original store (in San Francisco) was opened in 1860, and it's been operating in San Jose for over 60 years. One of the last true knife shops in the area, this family-owned business sells all kinds of blades, plus various kitchen tools and other gift-worthy items – top choices include pocket knives, men's shaving supplies and manicure sets – all backed by a promise of knowledgeable customer service. With their store limited to just two shoppers at a time, customers don't have to worry about crowds, but they're also selling online through the Zwilling J.A Henckels catalog. (Get 15% off with newsletter signup.) If you do go in person, though, be sure to check out the sign from the original 19th century shop hanging inside.
Asian American Products
Run by third-generation Japanese Americans, Nikkei Traditions in Japantown has been selling products that focus on Asian American culture and heritage with a modern edge since 2001. They carry books, home products, clothing, toys and more, many from third- and fourth-generation artists and designers. For original gifts, take a look at their money origami kit, Spam cookbook, "Sushi Surfer" t-shirt or the Images of America photobook featuring San Jose's Japantown, one of three surviving Japantowns in the country. They have a good selection available online, though they have more inventory in-store, where they promise hand sanitizer galore and disposable gloves – plus a clever green light/red light system that tells when they're at capacity (two guests). They recommend shopping late afternoon for the quietest experience. Or message them to ask about after-hours personal shopping appointments.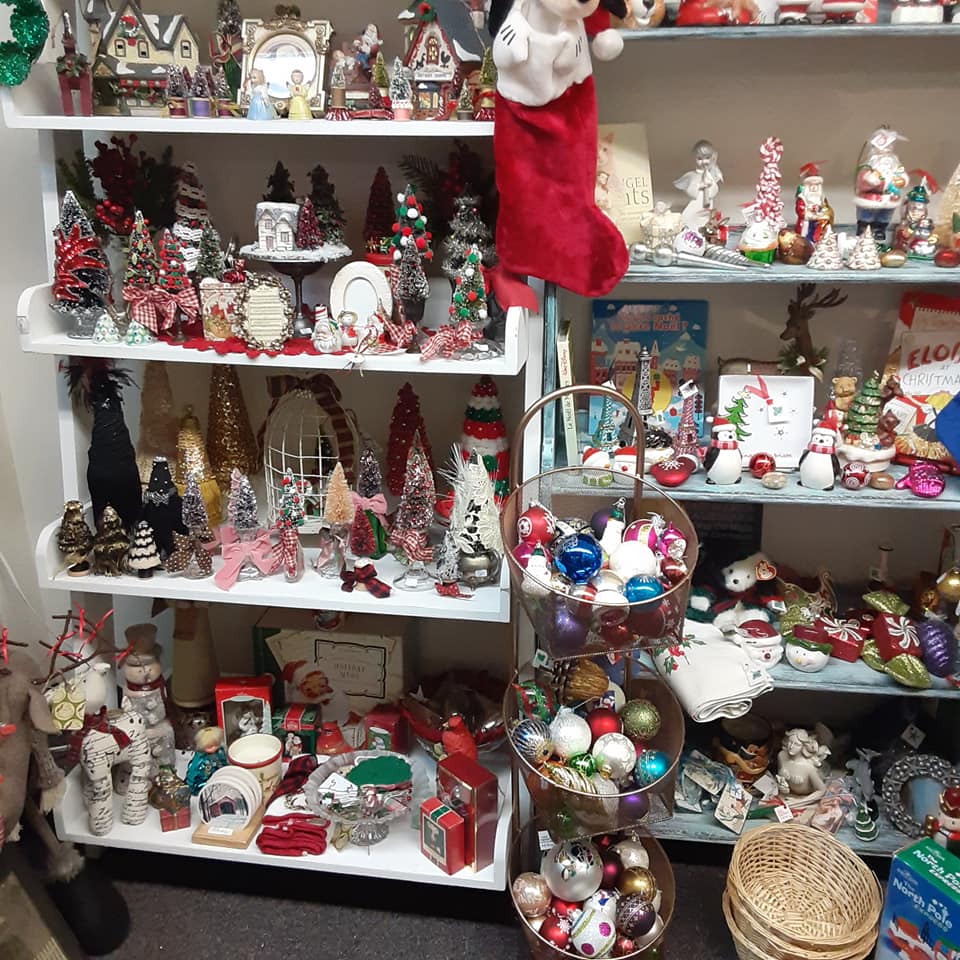 Holiday trinkets at Whatnots & Dodads Photo: Whatnots & Dodads / Facebook
Antiques
Family owned and operated, Whatnots & Dodads in Willow Glen showcases collections from a dozen antique dealers. Customers can go in person to browse their eclectic inventory of vintage and new gifts, clothing, jewelry, baby items, furniture and more. You can also call them to place an order by phone for curbside pickup. The Whatnots & Dodads Facebook page features photos of a variety of items from their ever-changing inventory, but you'll get the best information by giving them a call at 408-295-3500 or heading over to the shop.
Inspiring Products
The Café Gratitude Recovery Store is a gift shop run through Alano Club West, a space for people in recovery. Much of their merchandise is Alcoholics/Narcotics Anonymous- and recovery-themed, but they assure us they've got plenty for the general public, too, and a poke around their simple website reveals some sweet giftables. We'd say the "God grant me serenity, courage, wisdom" keychain and the "Serenity" beaded bracelet, in particular, are on-point this year. The little shop is currently open for online shopping, as well as for in-person shopping by appointment only. (Text 925-250-0422 for an appointment or contact them through Facebook messenger.) They offer pickup for online orders and free delivery within 30 miles, as well as regular shipping.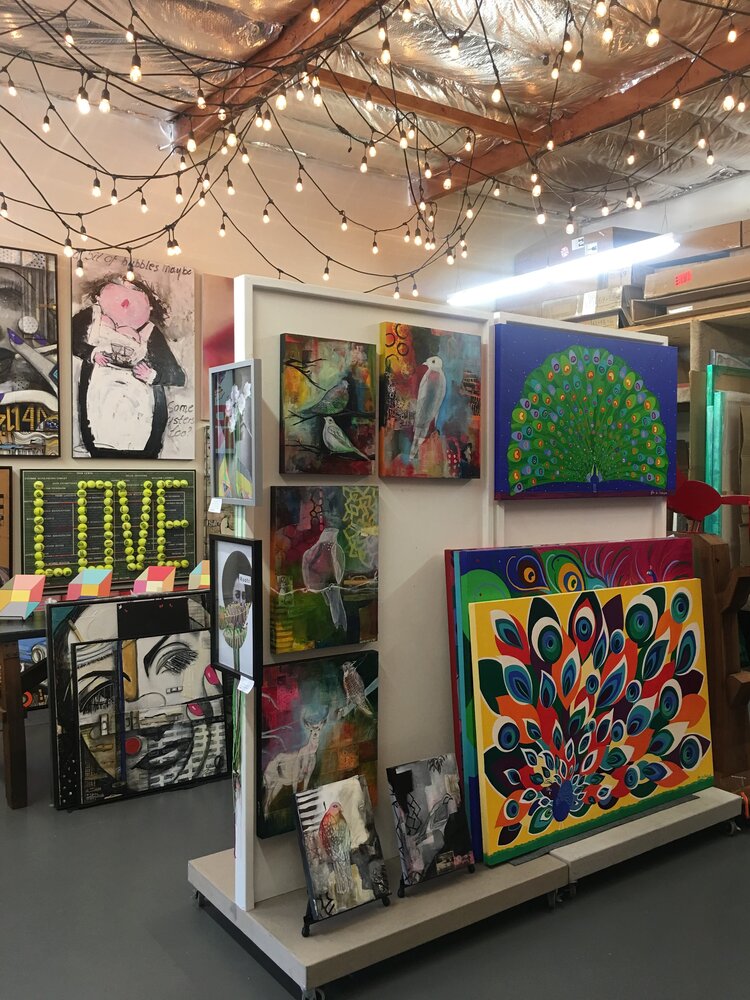 Artwork from local artists Photo: JCO's Art Haus
Local Art
For any art-lovers on your list, two Los Gatos galleries feature work from local artists at a variety of prices. Gallery 24 is an artists' co-op whose sales also benefit the Los Gatos Morning Rotary Charitable Foundation, which funds a variety of youth programs. A selection of their artwork is available for online ordering, and you can also shop in person on select days. JCO's Art Haus offers private appointments and curbside pickup, as well as worldwide shipping. Check out their website for a curated selection of holiday gifts, such as hand-made miniature Christmas villages and small watercolor landscapes; you can even order a custom pet portrait for the pet parent in your life.