Sand Bar, a new Caribbean-themed "beach club" and cocktail lounge, has opened on Oakland's Auto Row, in a former auto dealership space at 2418 Broadway. Hoodline has the exclusive news of this new project from the team behind Uptown cocktail spots Drexl and The Miranda, and the sports bar Fort Green in Old Oakland.
Owners Demetrius "Deech" Chapin-Rienzo, Nathan Johnson, and Adi Taylor opened their first cocktail venture together, Drexl, back in 2014, on 19th Street a couple of blocks from the Fox Theater. They followed that up with the hotel-themed Miranda and Fort Green, which both opened in 2016, and all three of which have been doing outdoor business with snacks and food during the pandemic.
Details are slim about Sand Bar, apart from a recently launched Instagram account that appears to show a fully stocked bar. Posts from last week indicate we can expect an opening "soon," and Hoodline tipster Albertino M. brings us a photo (below) of new signage that's gone up on the exterior, and what appears to be fencing for outdoor seating. The team's liquor license appears to have been active since November.
Update: See a photo below of the tropical interior — and yes, the floor is covered in sand. The bar opened Thursday, February 4 for a "sneak peek," serving just a few to-go cocktail options.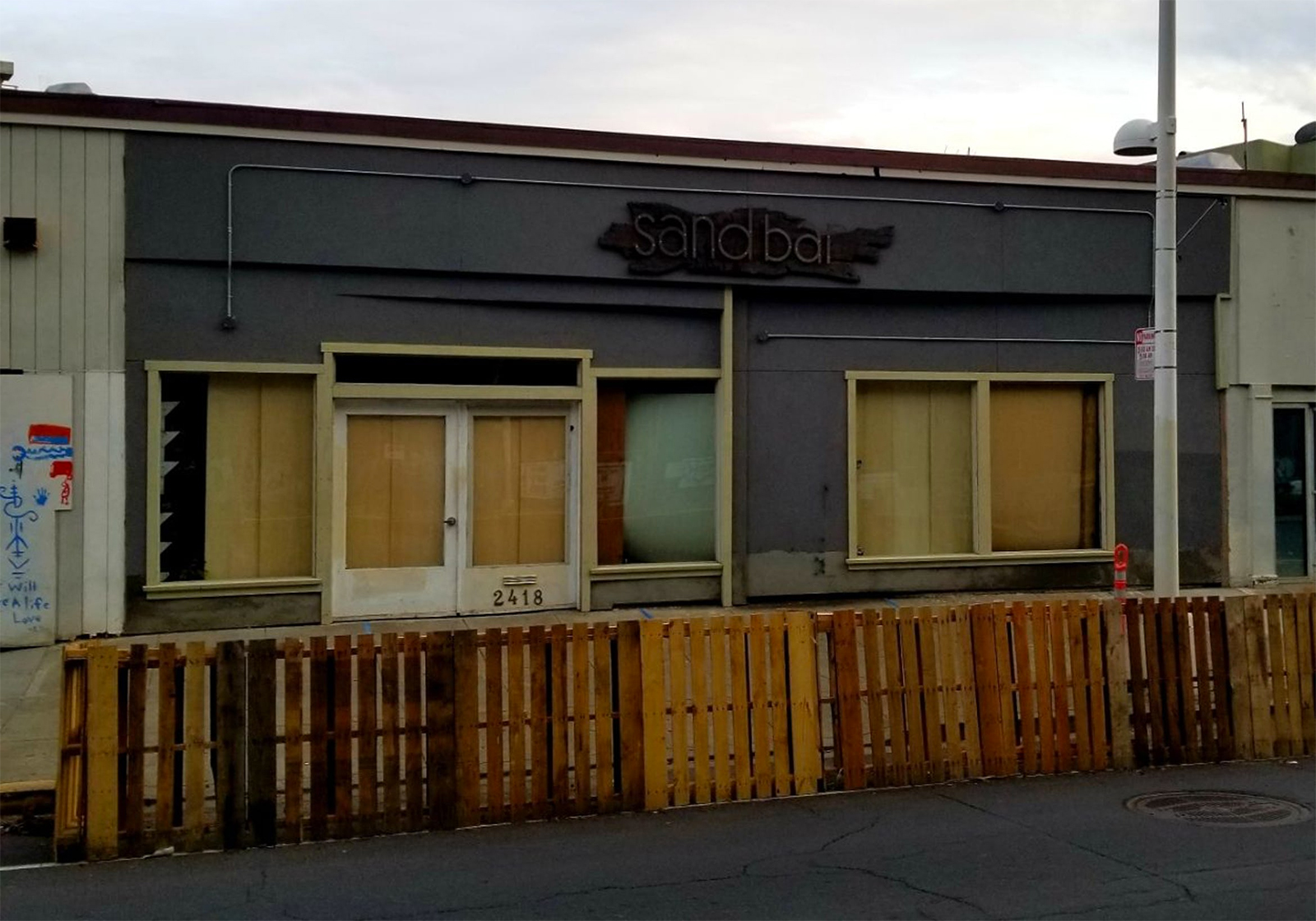 Photo: Albertino M./Hoodline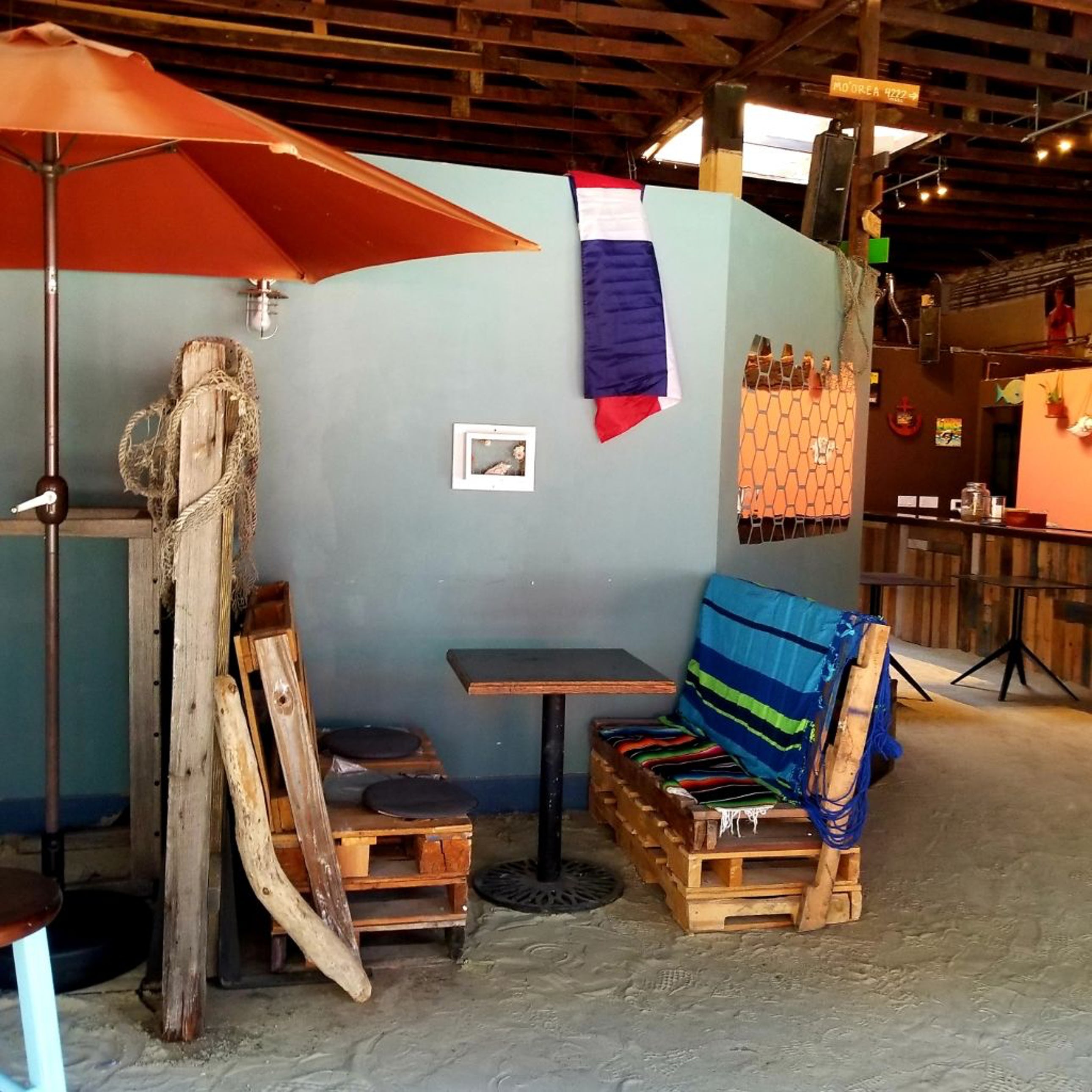 Photo: Albertino M./Hoodline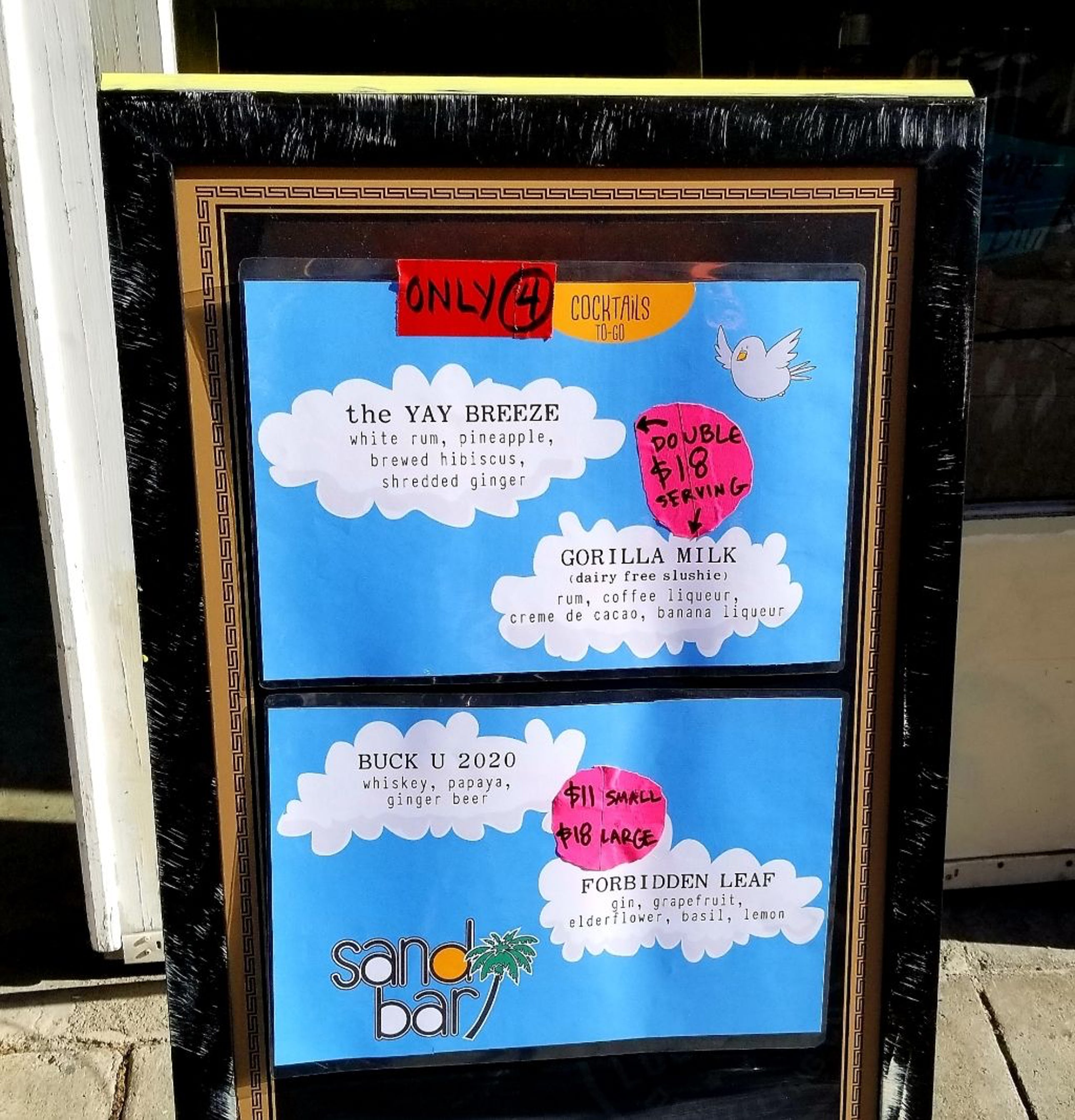 Photo: Albertino M./Hoodline
Co-owner Chapin-Rienzo has been an active player in the Bay Area hospitality scene for almost two decades now, having started out in his 20s as a party promoter in San Francisco — throwing parties at 111 Minna and Cloud Nine with a couple of friends. Back in 2007, the Chronicle profiled him and the three friends with whom he launched the company Vintage 415, Nate Valentine, Todd Palmerton, and Lawrence Vavra, describing how they had found success throwing parties for a certain young SF demographic. With Valentine and Chapin-Rienzo were part of the opening Mamacita, the former Mexican spot in the Marina that pivoted to become Mamanoko in 2017, and Valentine went on to open the music and event venue August Hall in the former Ruby Skye. Chapin-Rienzo was also involved with the openings of Aventine and Umami before shifting his focus to the East Bay, where he now lives.
Johnson last worked as director of operations at A16 before getting into the bar business himself, and as he told the SF Business Times of the team's aesthetic in 2016, "We're very conscious of our places having soul."
Hoodline will update you with more details on Sand Bar's opening as soon as we get them.
*This post has been updated with information about the "sneak peek" opening.