Bay Area Thai chicken restaurant chain Rooster & Rice is donating a portion of its proceeds to an initiative aimed at addressing anti-Asian attacks, as well as inviting the Asian American community to treat its locations as safe spaces.
"Rooster & Rice … is opening its doors to the Asian-American community to provide refuge from the recent spike in race-oriented attacks around San Francisco," announced the company.
"We want the entire community to be safe and feel protected, so anyone who feels threatened can come wait in one of our locations for as long as needed until they feel safe or use our phones to call for support," said Rooster & Rice Board Member Min Park.
"As an establishment that is proud to have Asian-American founders and offer Asian cuisine, we are shocked and saddened by what is happening to Asian-Americans, especially our elders," Park commented.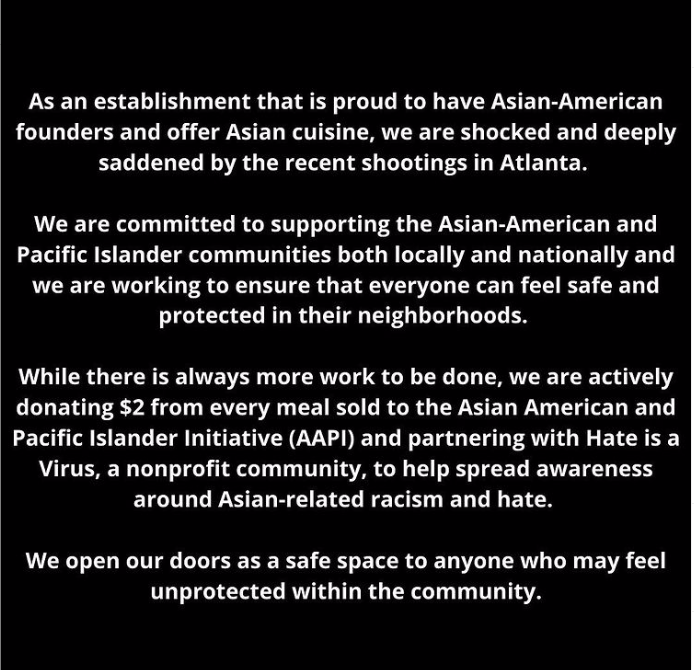 Photo: Rooster & Rice/Instagram
The chain is also donating $2 from every meal sold to the Asian American and Pacific Islander Initiative (AAPI).
"We are committed to supporting the Asian-American and Pacific Islander communities both locally and nationally and we are working to ensure that everyone can feel safe and protected in their neighborhoods," wrote the company on Instagram.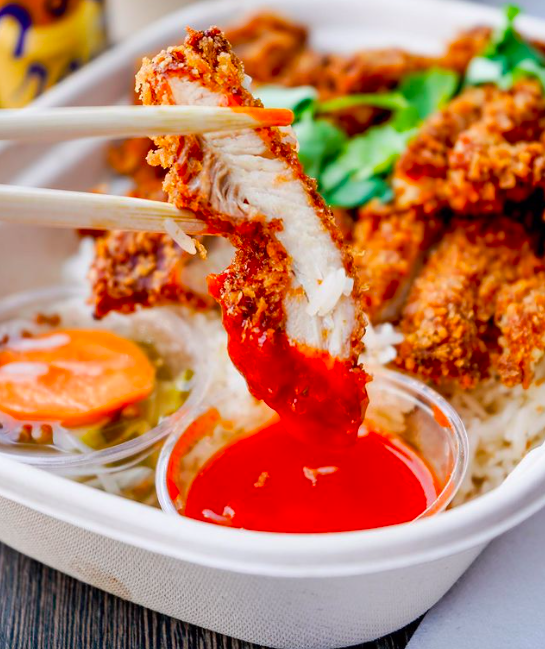 Photo: Rooster & Rice/Instagram
Rooster & Rice's first location opened as a pop-up in a San Francisco hot dog shop in 2015, founded by career restaurateurs Bryan Lew and Tommy Charoen. The chain serves its organic Thai fare at six locations in San Francisco, two in San Jose and Santa Clara, one in Pleasanton, and one in Redwood City.
After a spike in attacks targeting Asian Americans around the country and in the Bay Area since the start of the pandemic, Rooster & Rice decided to act.
"We want to be a beacon of safety for the Asian community," said Founder and Operator Bryan Lew. "This is not a monetary effort. We want to help and support the Asian-American community and bring increased awareness to their plight."
To find Rooster & Rice locations: roosterandrice.com/locations