A historic 1920s movie theater in San Jose, which most recently screened Indian movies and whose long history spanned from silent pictures to adult films, likely will show movies no longer.
The East Bay Times reports that Bay Area investors have bought the Towne 3 Cinemas on The Alameda and are considering redeveloping its interior.
"We are going to remodel it a little bit," investor Azad Seyidov told the paper. "It might be an office development. At least part of it might be office space. We don't have a specific plan yet."
The theater's history reflects the changing fortunes of the area. It was first opened in 1926, according to Cinematreasures.org, as the Hester Theater. (The back of the property fronts on Hester Street, named for Craven P. Hester, a San Jose district attorney and judge in the mid-1800s.)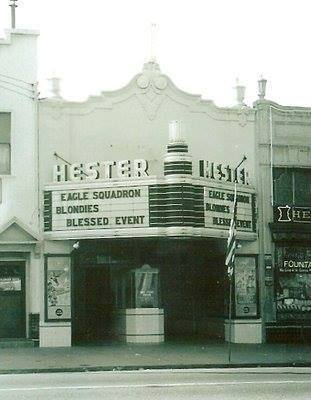 The theater in 1942. Photo: Cinematreasures.org
It was remodeled in an Art Deco style in 1952, the site says, and renamed the Towne Theater. By the 1980s, the theater was showing adult movies, but in 1990 its original spirit was restored when the Camera Cinemas chain renovated it and began showing silent films to the accompaniment of a Grand Wurlitzer organ.
The site reports that the theater began showing primarily Indian films in 2009, when it was taken over by BIG Cinemas as BIG Cinemas Towne 3, but that by mid-2019 an independent operator was in charge.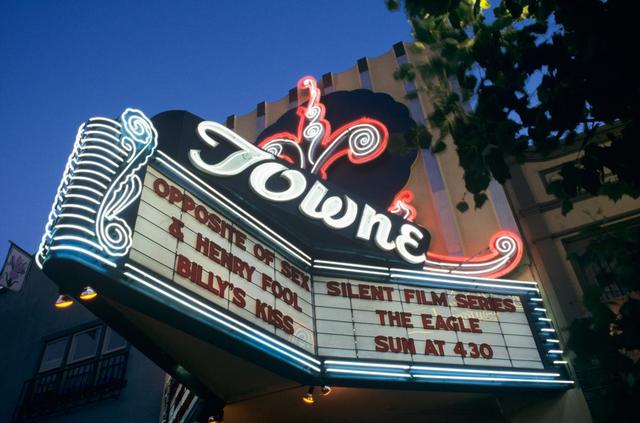 The theater showed silent movies again in the 1990s. Photo: Cinematreasures.org
Just before the pandemic shuttered movie houses, the theater operators were posting announcements on Facebook for showings of Tamil and Telugu movies in the three-screen, 600-seat theater. But by March 11, one year later, the Towne 3 Facebook page had a new posting: "Towne 3 Cinemas Permanently Closed."
The operators posted that they are now showing Indian movies at the Serra Theaters, located at 200 Serra Way, Milpitas.
The theater is not the first property in the area to attract new investors lately, the East Bay Times notes. A developer recently bought the landmark Watergarden, a gay bathhouse located a few blocks away that went out of business due to the pandemic, according to the outlet.
"We think this is a very good location," Seyidov commented to the paper.
Seyidov owns Baku AS, which bought the property for $2.3 million, according to documents cited by the Times.