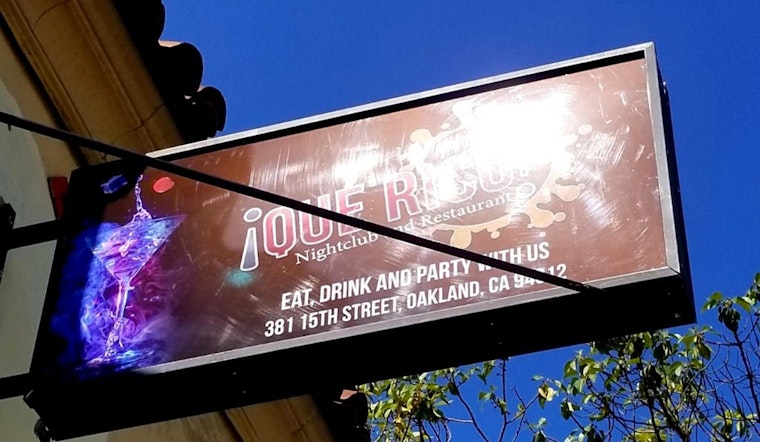 Published on April 09, 2021
A new nightclub catering to the LGBTQ+ Latinx community of the East Bay is debuting on Tuesday, April 13 — but for obvious reasons it's going to start out sort of low-key serving drinks and quesabirria tacos.
Valentino Carrillo, a former manager at Oakland's now defunct Club 21 who went on to throw the popular party called Qué Rico! at The Port Bar, is opening the new club and restaurant called Qué Rico! in the former Bissap Baobab Oakland space at 381 15th Street (at Franklin). As Carillo told Berkeleyside this week, he sees his new venture as filling a major void in local nightlife.
"Club 21 was the number one [LGTBQ+] Latinx club in Northern California," he says. "When it closed there was nothing."
Carrillo had plans to open his own club before the pandemic hit, but instead he opened a Mexican restaurant called La Frontera, serving some white-hot trendy quesabirria tacos that turned the place into an instant hit. By the end of the year, he tells Berkeleyside that the restaurant was successful enough that he was able to start thinking about his next project, and Baobab space was perfect and move-in ready — with space enough to even build out a VIP area.
Carrillo previously told the Bay Area Reporter that he plans to open just the restaurant portion of Qué Rico! — with the eventual idea being that food would be served nightly until 9 ot 10 p.m., and then the space would transform fully into a dance club. Fridays will be devoted to Latin pop music, and Saturdays will be dubbed Que Rico Vaquero (the latter word meaning "cowboy"), and will focus on Latin country and banda music.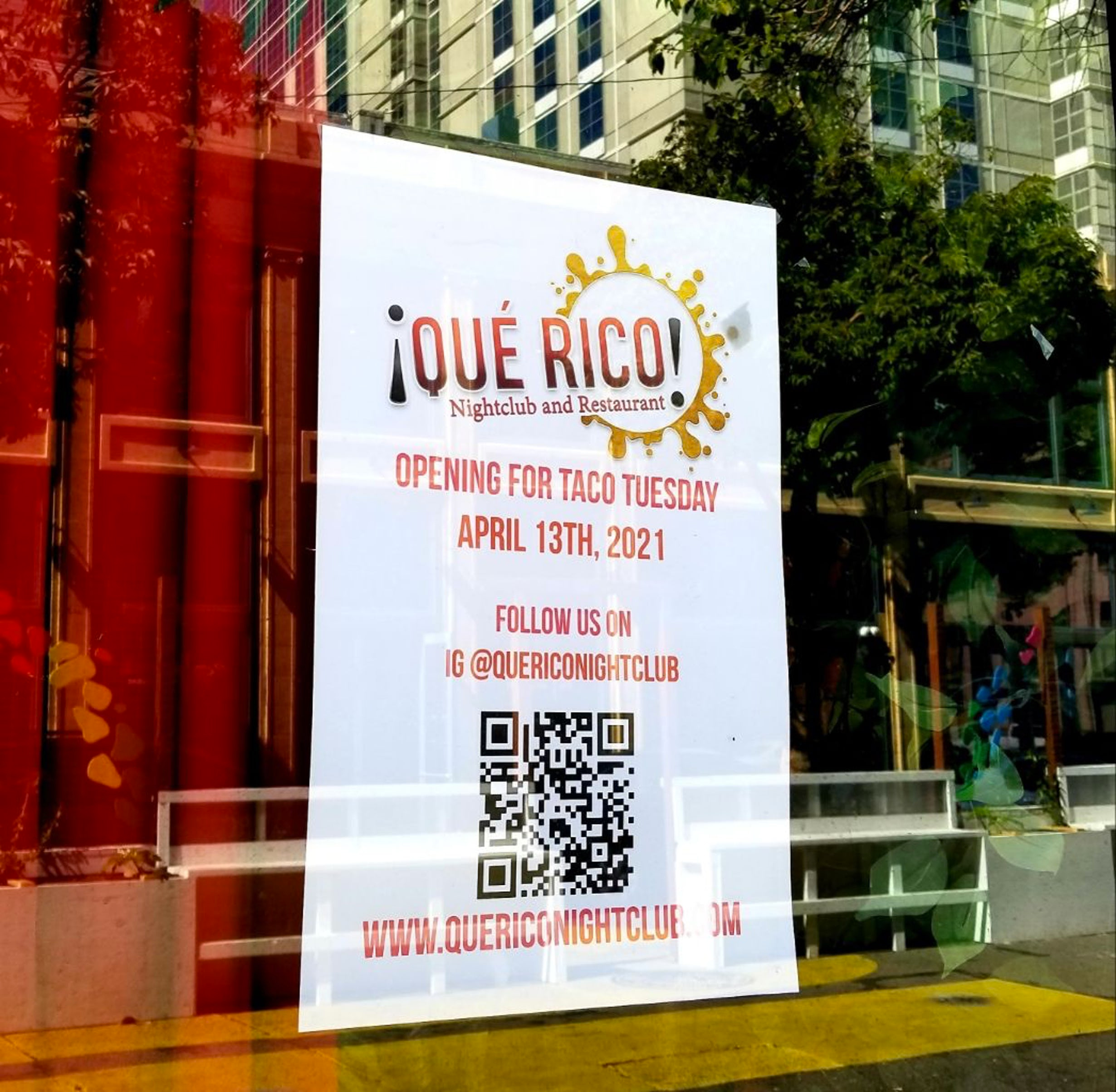 Photo: Albertino M./Hoodline
The couple who opened The Port Bar in 2016, Sean Sullivan and Richard Fuentes, told the BAR that they're excited for Carrillo, and they look forward to joining forces to promote downtown Oakland as a queer nightlife destination.
"He has such a huge following in the community that went to his events and [everyone] just has such respect for him," said Sullivan. "They know that he cares about his queer, migrant, Latinx community. He knows what kind of entertainment they want."
Look for Qué Rico! to make its debut Tuesday, and for the dance club stuff to happen later this year, whenever it's allowed and safe to party again. The food and drink service is going to be entirely outdoors on 15th Street, Carrillo said, to start. As he tells Berkeleyside, outdoor service "is the best way to keep our community safe" right now.