Sad news of another sentimental Mission District tree loss today, on the heels last month's removal of the 24th Street ficus trees. As seen above, the single queen palm tree that sat outside 22nd Street's iconic Lone Palm cocktail bar has been removed, after an apparent long bout with a fungal infection. The tree was 30 years old.
Scuttlebutt of the tree's demise surfaced on Twitter Sunday, when nearby bar Shotwell's posted video of the tree being cut down. SFGate spoke with Lone Palm owner Jane Seabrook on Monday, who said the tree "was so full of fungus that it had to go."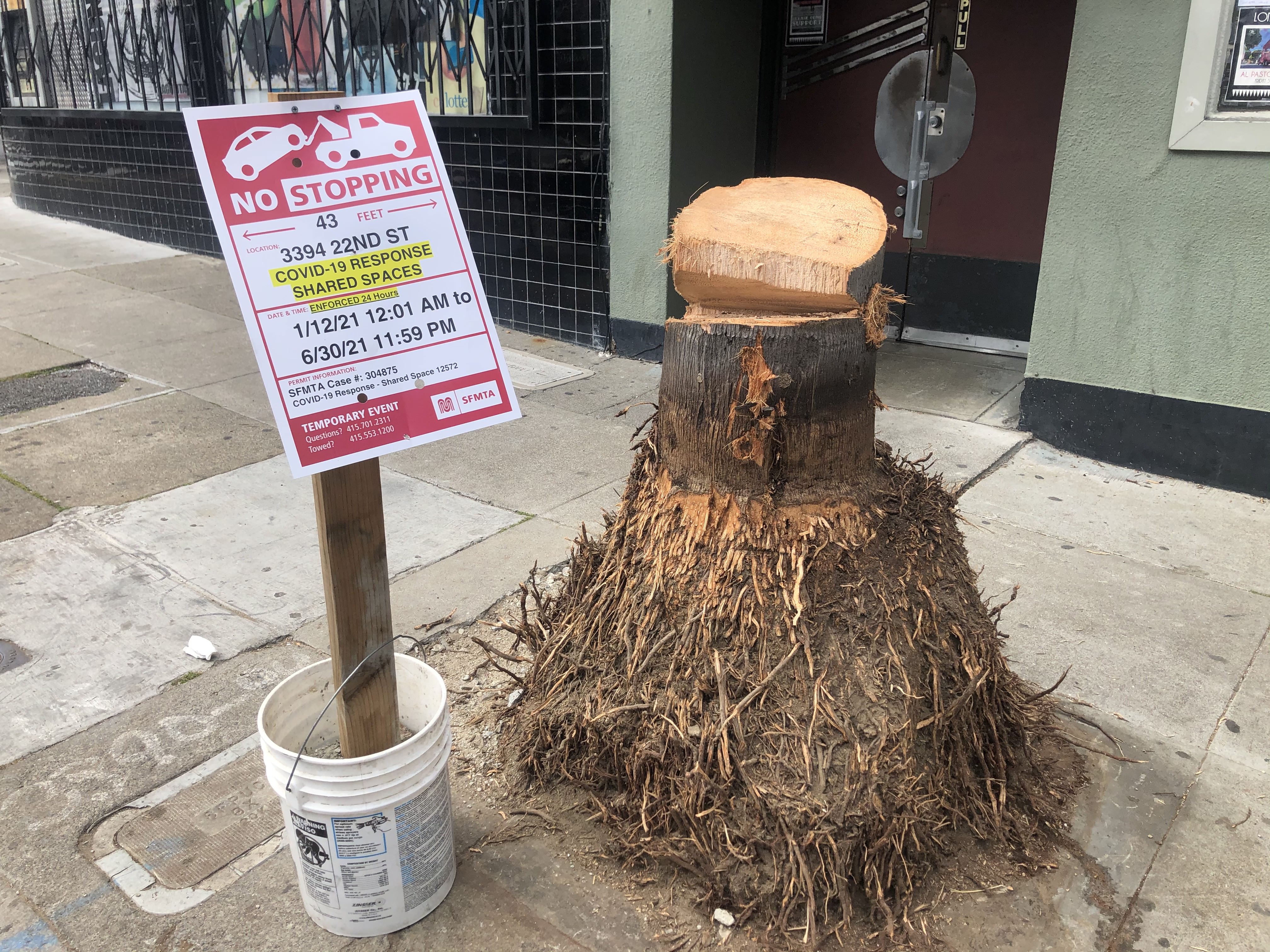 Photo: Joe Kukura/Hoodline
The infected tree did indeed pose a threat, but there are plans to replace it with a younger, healthier palm tree. "This is a heartbreaking thing that we've had to go through," Seabrook told SFGate. "But the good side is that, if I can afford it, we're going to end up with a beautiful six foot tree as we started with 30 years ago. And it is sort of a rebirth to all of us anyway, and this tree is not going to threaten anybody and we're going to keep it beautiful."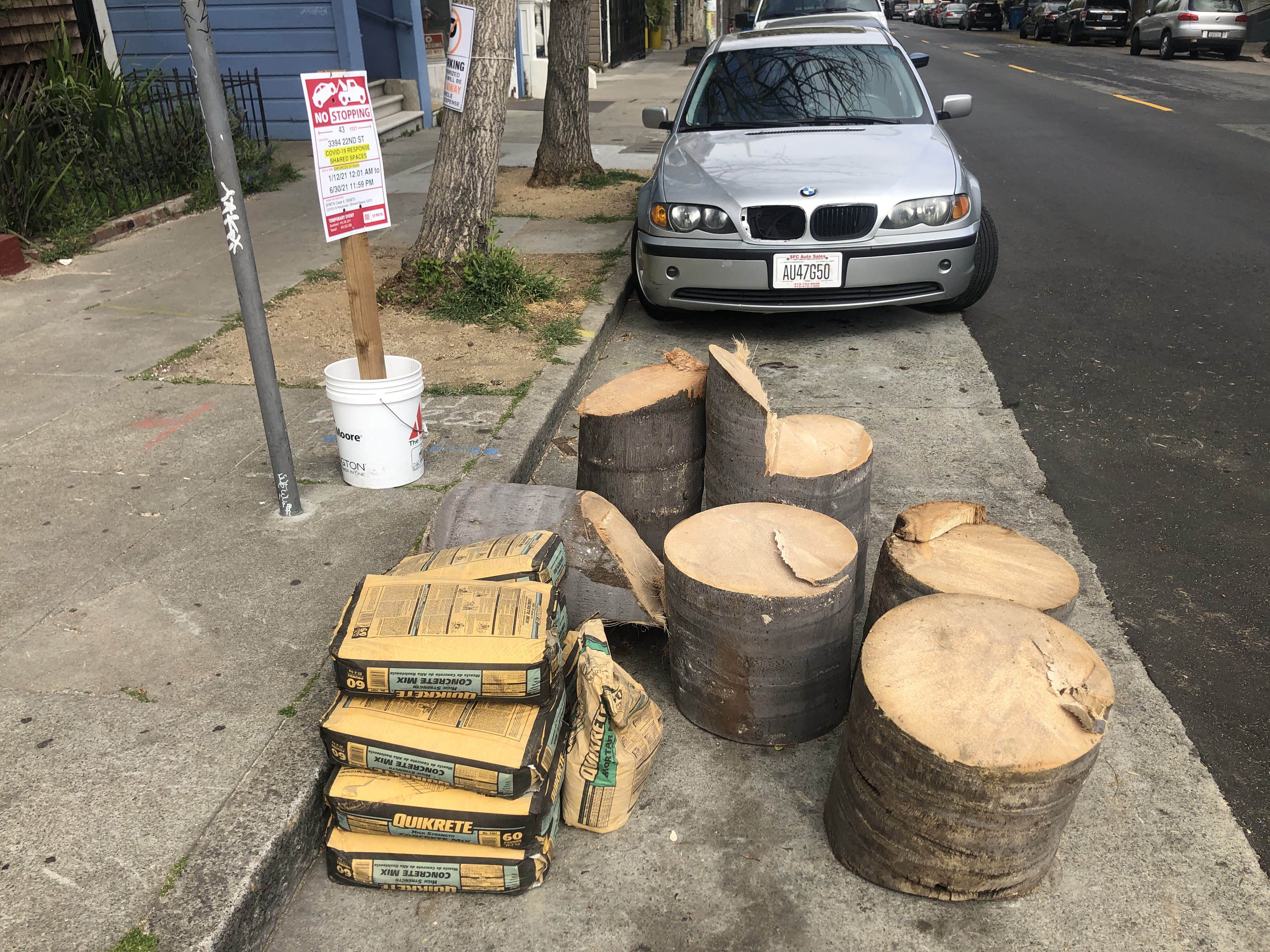 Photo: Joe Kukura/Hoodline
You can help her afford it. The Lone Palm is still open in hours they describe as "Wednesday- Saturday, 3:30-8:30 ish." They are apparently doing a parklet-style food truck operation during those hours, and signage on the establishment shows that some of the recent participating food trucks have included Aroy Thai, Al Pastor Papi, and Lomo Libre.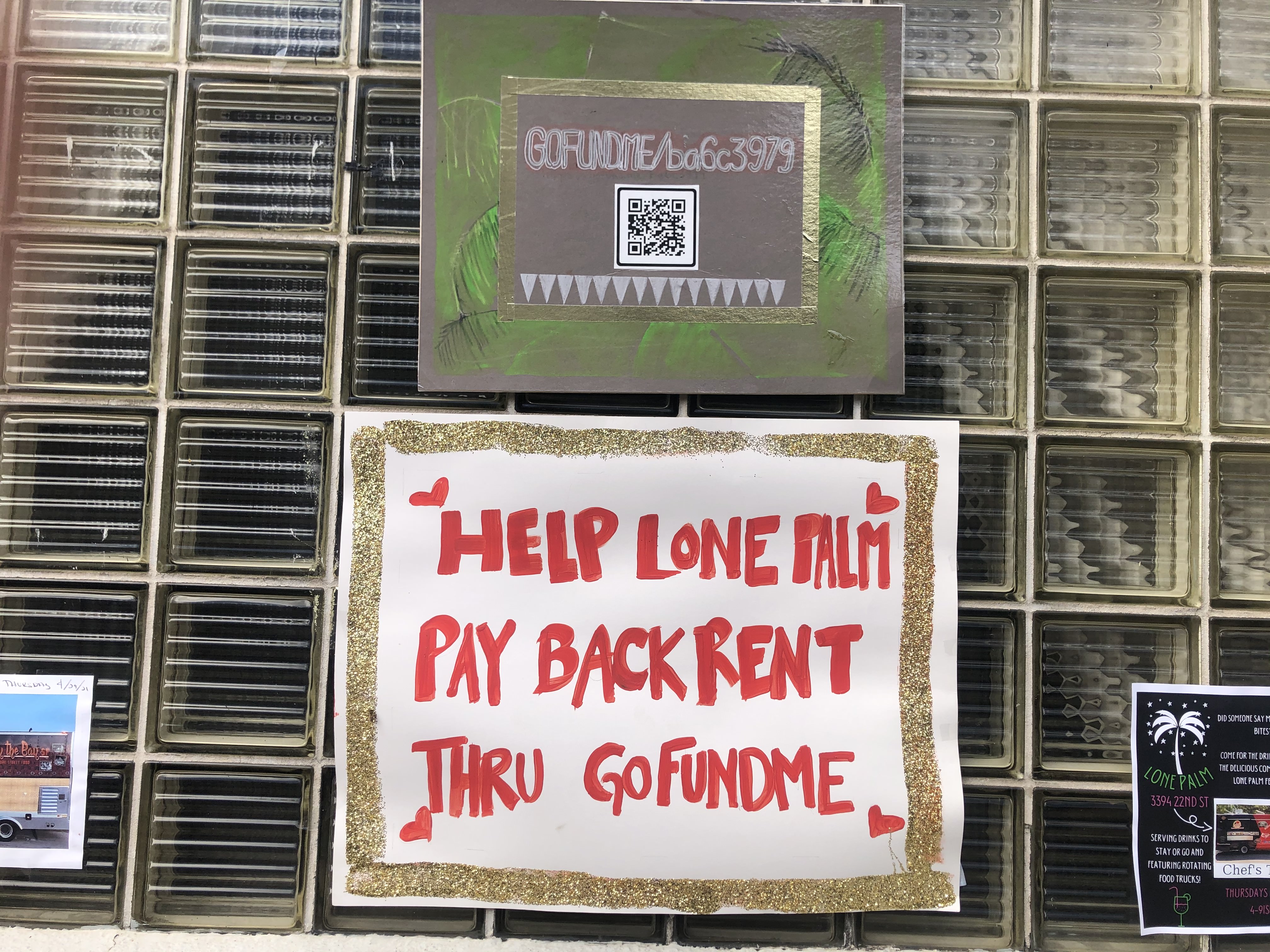 Photo: Joe Kukura/Hoodline
But the Lone Palm may have bigger problems than losing their tree. According to a GoFundMe page for the Lone Palm, "Months worth of Back Rent is due and though we are open, it is barely scratching the surface of what we need." So if you want to see this little neighborhood gem survive and get a proper replacement tree, you probably grease their palm.