In a surprise move, Microsoft has bought some 21 acres of land on the proposed NorthTown mixed-use development site in north San Jose.
The Mercury News and Silicon Valley Business Journal report that the technology giant purchased the undeveloped land from LBA Realty. The real estate and development company has been proposing a mixed-use development in the area that would include office space, retail, a hotel, and restaurants on 68 acres of land, according to the company's website.
"NorthTown is a unique mixed-use campus encompassing grassy recreational areas, hiking trails, large outdoor gathering spots and sophisticated retail space, creating an innovative urban environment," reads LBA's site about the project. It's so far unclear how Microsoft's purchase may impact the development plans, which some observers have been speculating may be affected by the evolving post-pandemic work landscape and the hit the hospitality industry has taken since COVID-19 began.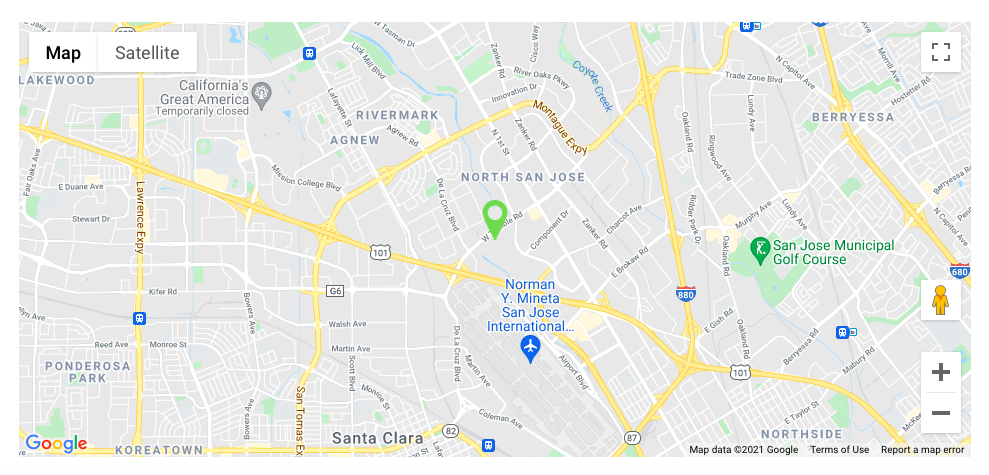 A map of the area provided by LBA Realty Source: LBA Realty / Northtownsj.com
Microsoft paid $78.7 million for the land near the corner of Orchard Parkway and Component Drive, notes the Mercury News, which cites anonymous sources that say Microsoft is considering putting a data center at the location. Microsoft itself, which is based in Washington state but has a local headquarters in Mountain View, wouldn't comment to either outlet about its plans for the site.
LBA's previous proposal for the area included ten-building office/industrial campus, according to the Business Journal, which reports that LBA submitted an application for the development to the city last June before withdrawing it again.
The real estate company's latest proposal is for a development of 1.28 million square feet on a portion of the land that LBA still owns and which is already approved for development of the first phase of the NorthTown project, according to the Mercury News.
Microsoft already owns approximately 65 acres of land in north San Jose, which it is planning to develop into industrial and data center space, pending city approval. The company bought that property for $73 million-plus in 2017.