As the pandemic worsens in India, a South Bay dentist continues to champion efforts to fabricate "homemade" ventilators to send to COVID-ravaged nations.
For more than a year, Dr. Kusum Atraya, a sleep-specialist dentist, has been gathering sleep apnea machines which can then be converted into ventilators and shipped to countries still suffering the worst of the pandemic. "I read about UCSF and Berkeley converting [Continuous Positive Airway Pressure machines] into ventilators and respirators," Atraya told the Gilroy Dispatch in June 2020. "Many of my patients have CPAP machines collecting dust in closets. I thought there must be many more people in the community with unused units who might like to donate them." A Stanford Doctor ultimately created an accessory that converted the CPAC machines into an oxygen delivery device, according to KPIX.
"I knew most of my patients had those CPAP machines that they are not using," Atraya told KPIX. "So, I called my patients, collected some, and slowly, in the community, we collected 20,000."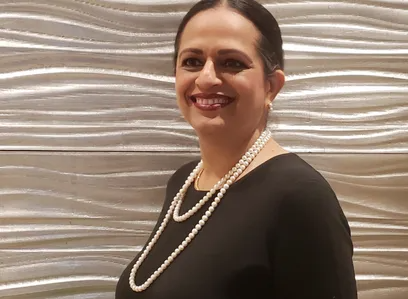 Dr. Kusum Atraya has led a drive to gather tens of thousands of sleep apnea machines which are turned into ventilators and shipped across the globe to patients in need. Source: Gilroy Family Dental Center
On Sunday in Morgan Hill, a dozen volunteers tested the modified sleep-apnea devices and prepared to ship them to India, according to the East Bay Times. The grassroots operation, which is run out of Atraya's house, sent ventilators to field hospitals and medical clinics in more than 20 impoverished nations, according to KPIX, adding that many of the volunteers are Indian, but they began the ventilator drive before India became mired in the pandemic.
With some financial backing from Google, Atraya's group hopes to ship some 400 boxes this week.
After faring well during the early stages of the pandemic last year, India now has what is considered "the world's worst coronavirus outbreak," according to the New York Times. While vaccination rates in the west have soared, it's estimated that only 3% of India's population is inoculated. On Sunday, more than 3,700 people in India died from COVID; the second-most populated country in the world is currently averaging 400,000 COVID cases a day. Ventilators and supplemental oxygen are in desperately short supply.
If you're interested in donating a Continuous Positive Airway Pressure (CPAP) or Bilevel Positive Airway Pressure (BiPAP) machine to Dr. Atraya's group, please call 408-842-5037.