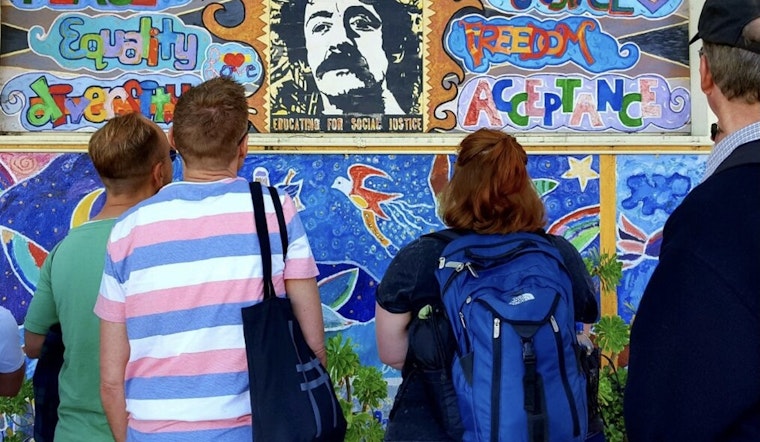 Published on June 07, 2021
For over 30 years, Cruisin' The Castro Walking Tours has been providing historical walking tours of the Castro.
Just this week, owner Kathy Amendola announced in-person walking tours have resumed, and she's released a new 45-minute virtual tour titled "The Castro - A Community Advocating for Equality."
Founded in 1989 by historian Trevor Hailey, in 2019 San Francisco's Small Business Commission added Cruisin' The Castro to the city's Legacy Business Registry.
"Cruisin' the Castro has never been easier," said Amendola. "With the recent pandemic restrictions and long-term travel challenges, small businesses are forced to re-invent themselves."
"COVID-19 was absolutely detrimental to small businesses," says Amendola. "Survival meant re-thinking of how one does business and having to navigate through an entirely different landscape. Although I thought of offering virtual tours in the past, COVID-19 forced me into the future."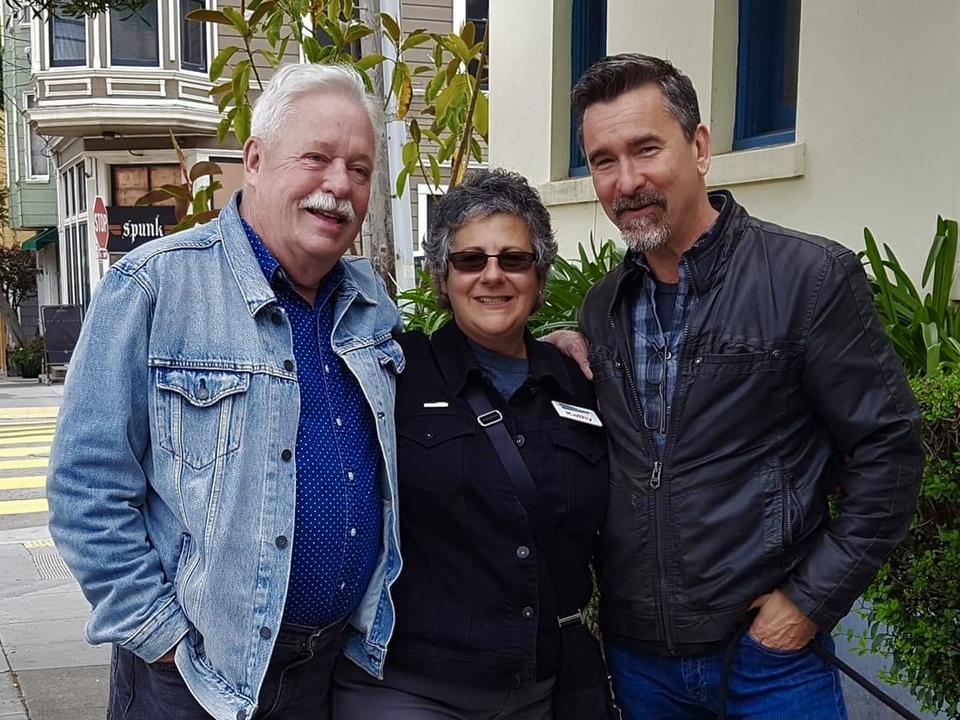 Armistead Maupin, Kathy Amendola, and Christopher Turner.
Virtual tour highlights include the history of San Francisco's LGBTQ community, heroes and heroines of LGBTQ activism, Harvey Milk and the Castro community, the HIV/AIDS epidemic, the Rainbow Honor Walk, the Human Rights Campaign, historical Castro landmarks, community art and murals, and the future of LGBTQ civil rights in America.
"By offering virtual tours on our website, the global market is just one click away," added Amendola.
The virtual tour entails 70 years of LGBTQ activism in San Francisco. The documentary is available for purchase on Cruisin' The Castro's website.
Cruisin' The Castro's signature in-person LGBTQ Castro Tour is currently operating Tuesdays, Thursdays, Fridays, and Saturdays at 10 a.m. The two-hour tour begins with San Francisco's Gold Rush in 1849 and moves on to World War II, Summer of Love, Harvey Milk, and HIV/AIDS. The tour also makes stops at the Harvey Milk Plaza, Pink Triangle Park, Milk's former camera shop, and the Rainbow Honor Walk.
View this post on Instagram
"My role has changed in 16 years from a tour guide to an LGBTQ civil rights activist," said Amendola. "By utilizing both my walking and virtual tours, it expands my platform to educate and inspire people to advocate for equal rights in American and beyond."
"There were many brave people before us who've sacrificed their lives for the right to love," she added. "Our stories still need to be told, now more than ever."
While many people have already 'Cruised the Castro' with Amendola she said the virtual production is much more.
"By combining powerful visual images, history, people, and historical landmarks, the film is an educational and inspiring documentary," Amendola says. "The future has now arrived and there's a silver lining after all."