Within easy day-trip range of San Francisco and the northern parts of the Bay Area in particular, Sonoma County has been the local getaway destination since San Franciscans began trekking here by train in the late 1800s. From a literary estate to a seal colony, and from the canopy of the redwoods to (of course) wine tasting, Hoodline's Bay Area Day Trips series is enjoying the pleasures of Sonoma County this week.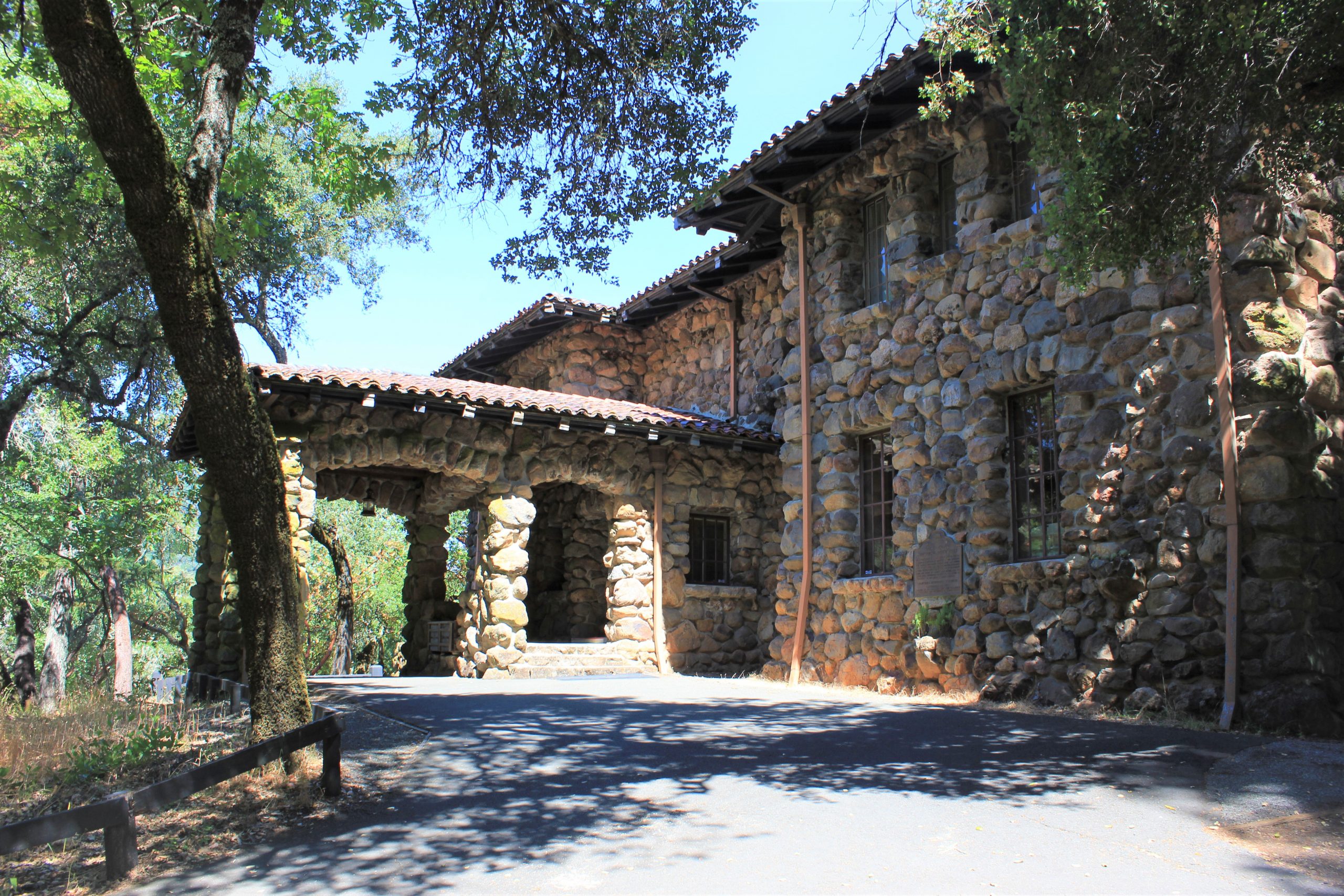 The House of Happy Walls at Jack London's estate. | Photo: Jack London State Historic Park
Take a Walk Through Literature, History and Nature at Jack London's Estate
Jack London, that iconic writer and outsized Bay Area personality, began acquiring the lands that became his sprawling Sonoma ranch in 1905. Visitors to the Jack London State Historic Park can tour London's cottage and other historic buildings, visit the museum, picnic on the grounds and explore 29 miles of trails on foot, bike or horseback.
These trails include two short historic hikes, with an audio tour available, plus miles of back-country trails that mount and descend through mixed forest, redwood groves, oak woodlands and grassy meadows. (Dogs are allowed on leash in the historic areas, but not on the back-country trails, which are a wildlife preserve.)
The Jack London park is open 9 a.m.-5 p.m. daily and is located at 2400 London Ranch Road, Glen Ellen. Parking is $10 per vehicle. More information: jacklondonpark.com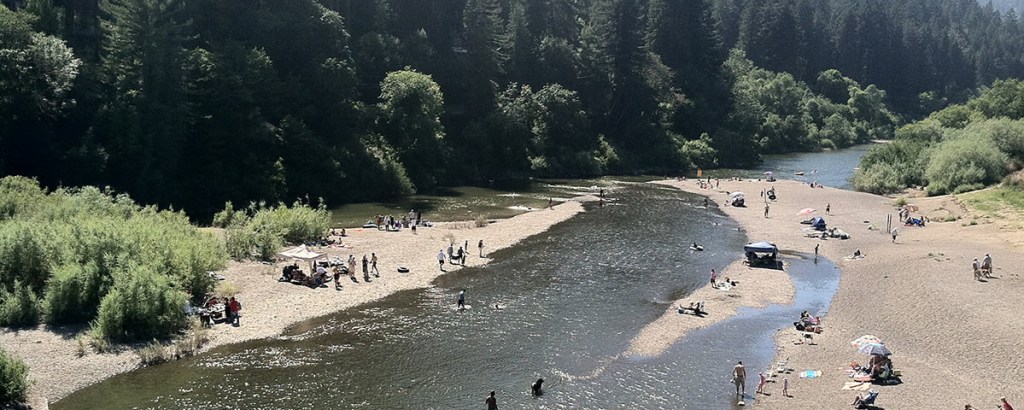 Beachgoers enjoy the Monte Rio beach area. | Photo: Monte Rio Recreation and Park District
Relax Along the Scenic Russian River
Despite the confusion of generations of children (and newcomers) who've misheard the name, the Russian River is not the Rushing River. In fact, it can be downright lazy in parts as it meanders between green-flanked banks – making it a perfect destination for a gorgeous getaway from daily life in the urban sprawl. The tiny hamlet of Monte Rio has a long and popular stretch of beach that's dog- and family-friendly. (Note that not all parts of the beach allow dogs, however.)
At the Monte Rio beaches, you'll find calm water ideal for swimming and wading, as well as launching a kayak or paddleboard. There's plenty of space to picnic, plus free volleyball and horseshoe pits to play at. There's even a concession stand that sells food/beverages and rents kayaks, canoes and paddleboards. The beach parking lot is open until 8 p.m. Memorial Day weekend through the last weekend in September.
Tip: Stop off in the charming and bohemian town of Guerneville for ice cream or a meal before you head for home.
Monte Rio Beach is located at 20488 Highway 116, Monte Rio. For more information: www.mrrpd.org/monte-rio-beach/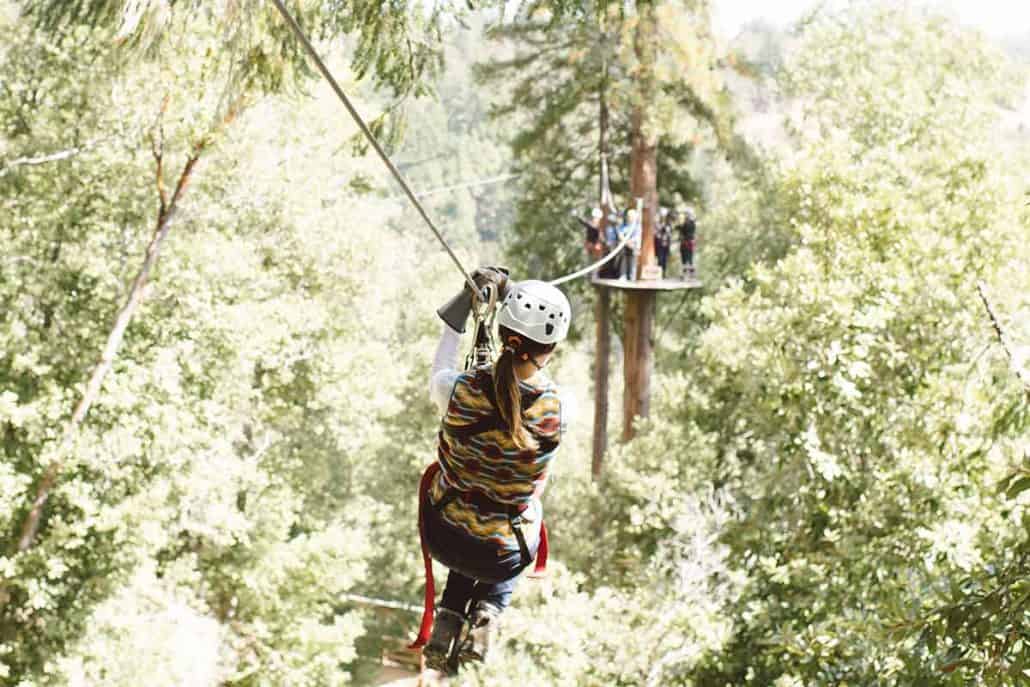 Visitors explore the canopy of the Sonoma redwood forests. | Photo: Sonoma Zipline Adventures
Explore the Treetops via Zipline Through the Redwoods
California is home to old-growth redwoods that are among the oldest living things on the planet. Wandering through the unique microclimate that these giants create, staring upwards into their distant canopy, is one of the great California experiences. But why stay on the ground, pondering the trees' vastness and the incredibly rich ecosystem they host, when you can actually get up into the treetops and experience them for yourself?
Adventure-seekers and nature lovers can explore the canopy of California's ancient coastal redwood forests, a world apart that's home to rare creatures who live out their lives high above the forest floor, via zip lines and sky bridges. Sonoma Zipline Adventures offers two 2.5-hour eco-tours, each along its own unique course.
With the Forest Flight Tour ($129 weekends/$109 weekdays), you'll experience these majestic redwoods at 200 feet above the ground via seven ziplines with speeds of up to 30 miles per hour, as well as two sky bridges and a rappel to the ground. Or you can go all-out and opt for the Tree Tops Course ($149 weekends/$129 weekdays) that's higher, faster and covers a longer course.
More information: www.sonomacanopytours.com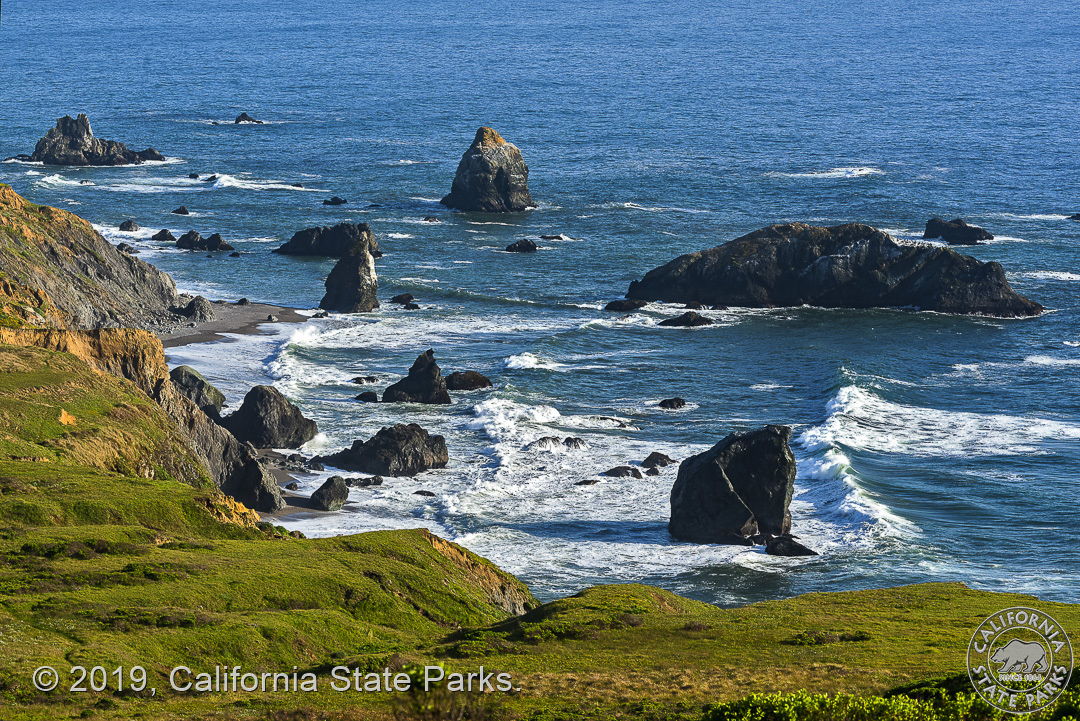 The Sonoma coastline. | Photo: Courtesy of California State Parks, 2019
Discover the Wild Beauty of the Sonoma Coast
With more than 55 miles of coastline, Sonoma County also offers plenty of opportunities to enjoy the rugged beauty of the Northern California oceanfront, and maybe even catch a glimpse of whales migrating by offshore. The Sonoma Coast State Park includes 17 miles of sandy beaches, hidden coves, and rocky bluffs.
Enjoy a slightly more protected day at the beach in the lagoon area at North Salmon Creek Beach and South Salmon Creek Beach. Wildlife watch where the Russian River meets the Pacific at Goat Rock Beach, where Pacific Harbor seals and pups hang out during summertime. Or get out on the water with fishing charters, kayak tours, and surfboard rentals. Whatever way you choose to enjoy the Sonoma Coast, just remember that this is NorCal, so bring your layers as well as your sun gear and be sure everyone in your group is well versed in appropriate water safety for this wild oceanfront.
More information: www.parks.ca.gov/?page_id=451

A tasting flight at Kendall-Jackson. | Photo: Kendall-Jackson Vineyard Estates
Sip World Class Wines ... and Maybe Even Bike Through Wine Country
No discussion of visiting Sonoma County would be complete without mentioning wine tasting. With more than 425 wineries, this world-famous wine region offers something for every wine drinker. Plan a visit to a favorite appellation, or opt for a one-day Sonoma County Tasting Pass ($39 per person) to get tasting flights at your choice of four locations. Or, even better, bring or rent a bike and cruise around the vineyards, stopping off to refresh yourself at the wineries along the way.
The 30-mile loop from Healdsburg through the Dry Creek Valley and Alexander Valley is a stunningly scenic bike ride and mostly flat. Do the whole loop or opt to ride just a section of it before relaxing with a well-earned glass, a picnic and a tour of one of the many gorgeous wineries in the area, or maybe even a game of bocce ball on a vineyard estate.
More information: www.sonomacounty.com/food-wine, www.sonomacounty.com/articles/best-bike-itineraries-through-wine-country, www.srcc.com/page-274730