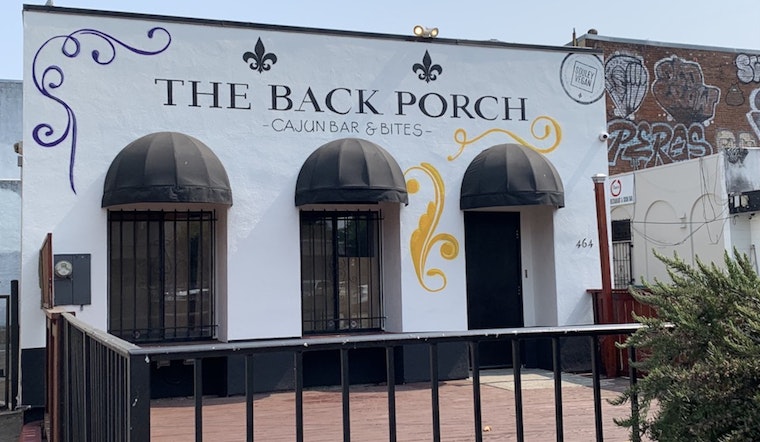 Published on August 24, 2021
The chef and owner of Souley Vegan will expand to offer more upscale food and cocktails at The Back Porch, a largely outdoor space behind the soul food, plant-based restaurant's Oakland location.
The Louisiana-themed restaurant's flagship store, at 301 Broadway (at 3rd) near Jack London Square, opened in 2009 after chef and owner Tamearra Dyson tested her homemade vegan meats and cheeses through catering and pop-up events. Her food, enjoyed by vegans and non-vegans alike, is now available at four other locations, two in San Francisco and one each in Los Angeles and Las Vegas.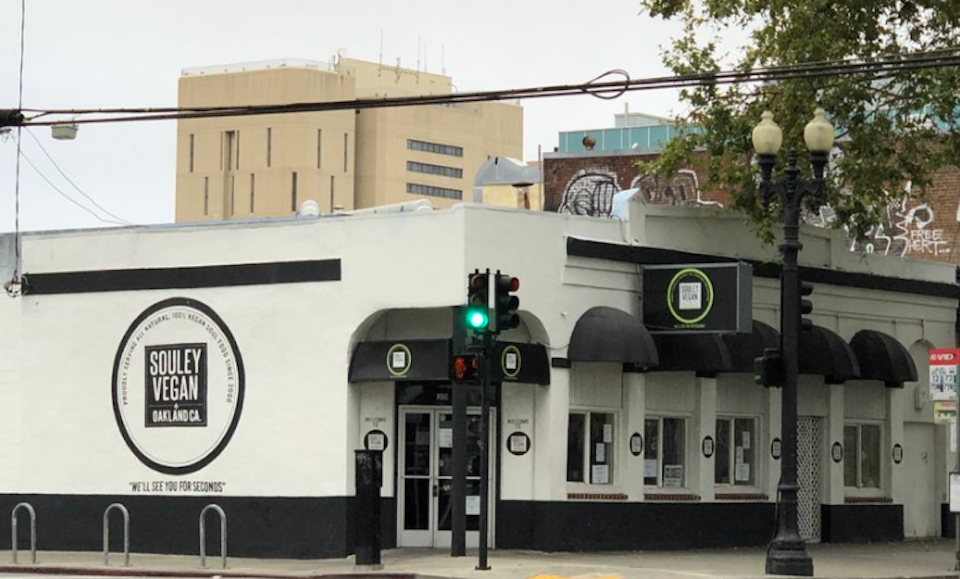 Souley Vegan at 301 Broadway | Photo: Regina W./Yelp
During the pandemic, the space behind the Oakland restaurant, which formerly housed Beer Revolution, came available after the popular beer hall closed. (Beer Revolution plans to re-open at a new location in 2022).
"I love the space," Dyson told Hoodline. "The front deck provides outdoor seating which is something I've wanted to implement for a very long time."
The Back Porch will offer "Elevated Cajun" food, with a new selection of custom vegan proteins, cheeses, and sauces, Dyson said. It will also have a full bar with a rotating Cajun-inspired cocktail menu using fresh ingredients.
"Cajun food, similar to creole, is distinct to Louisiana and holds unmistakable rich flavors," Dyson explained. She plans to "elevate" those flavors by highlighting their bold layers and seasonings in new, vegan dishes.
The space is being fully retrofitted, and Dyson aims to open The Back Porch by the end of the year, depending on the timing for certain permits. She said there may be some soft opening, private events in the meantime.
Once the new restaurant formally opens, it will be open from 11 a.m. to 1 a.m. daily. Patrons will be able to choose from The Back Porch menu or use a QR code on the tables to order from Souley Vegan's menu, Dyson said.
"We look forward to offering the community another unique dining experience."