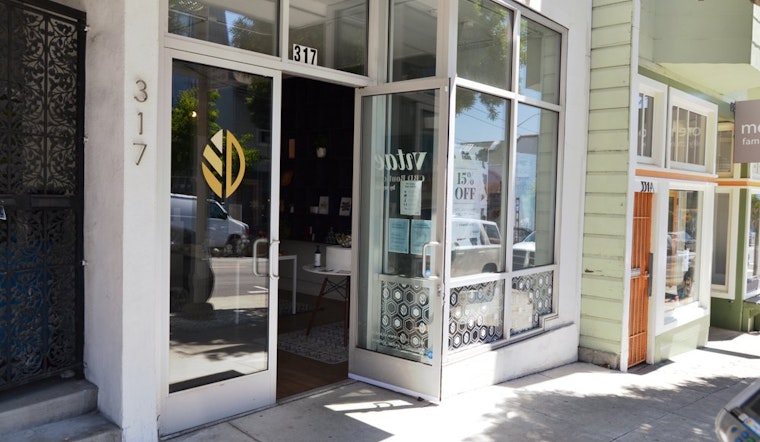 Published on October 07, 2021
There are no cannabis dispensaries in Bernal Heights. Sure, there are a cluster of them if you head down to Mission Street, but the Bernal Heights neighborhood only ever had a CBD "wellness boutique" called Vitae, which closed a year ago and is now an online-only business.
But on Thursday, the San Francisco Planning Commission gave unanimous approval to a full-fledged cannabis dispensary called Mary Modern, whose website says they're on a "mission to create a cannabis experience that caters to women and all allies."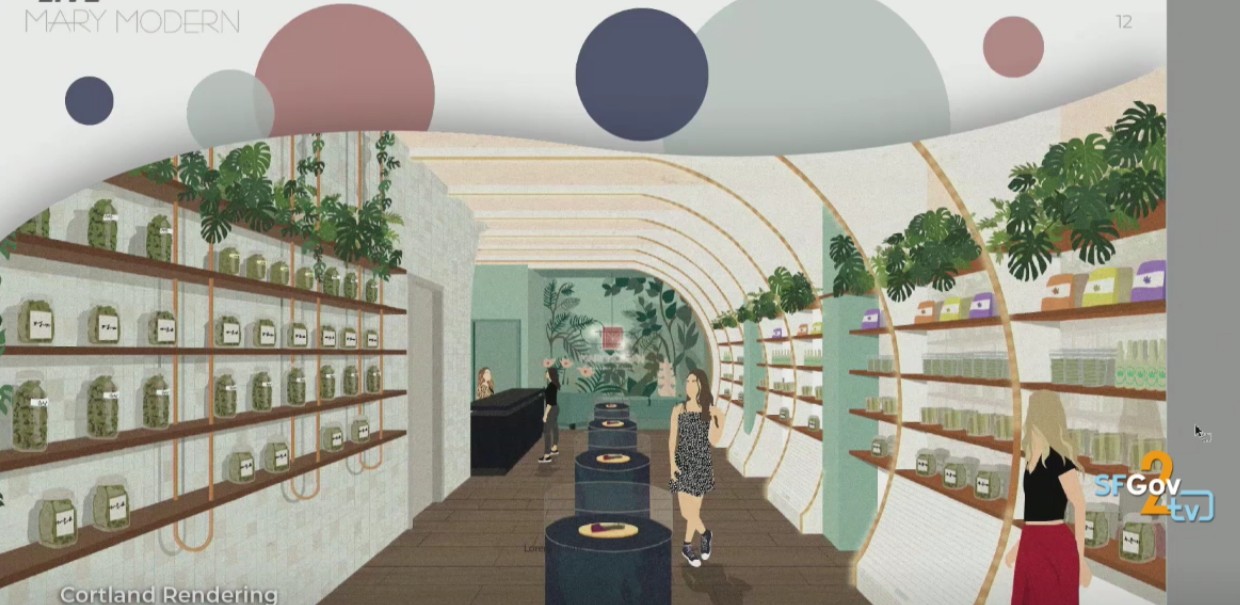 "Mary Modern is a unique retail cannabis boutique designed by women, with women in mind," Mary Modern vice president operations Jade Elizabeth said at Thursday's meeting. "We pledge 30% of our shelf space to equity brands, and a majority of our shelf space will be designated to women-owned brands."

"All allies are welcome, but it's female-focused and female-centric," co-owner Skip Alden told Hoodline just after the vote. "We just feel that's just not something that's being emphasized in cannabis."
The dispensary had 55 letters of support from residents and neighboring businesses, but a smattering of opposition too. Planning department documents note that "Opposition letters received cited concern over the health impacts of cannabis use and possible criminal activity surrounding the use. Additionally, comments expressed concern that a cannabis shop would 'destroy the neighborhood.'"
Yet not a single person spoke against the dispensary in public comment, nor did any Planning Commissioners during the vote. "I'm in support of the project today," said commission president Joel Koppel, in the only remark spoken before the commission approved the dispensary unanimously in less than 10 minutes, likely an all-time record for brevity in Planning Commission approval of a cannabis dispensary.

Opening the dispensary will not happen as quickly, though, as a lengthy list of building inspections and construction tasks remains. Alden estimates the retail storefront will open "approximately a year from now."