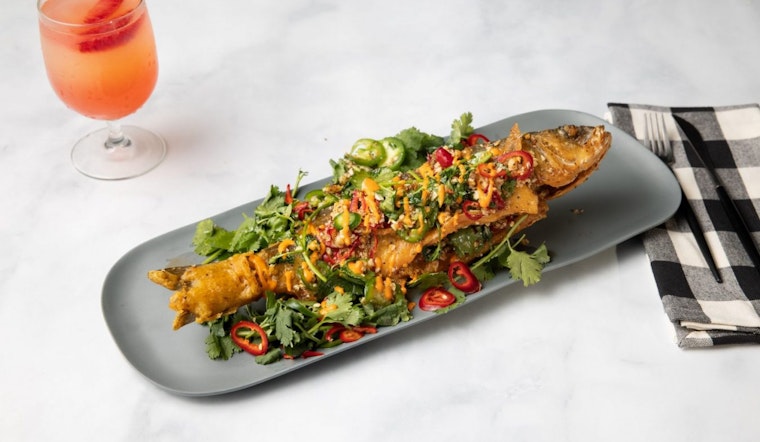 Published on October 04, 2021
Chef and East Bay native Lala Harrison is opening a new restaurant in Temescal that will serve "Black heritage cuisine" and which will be owned and run by women of color.
A GoFundMe page for the endeavor defines its mission: "Highlighting Black heritage foods, while empowering women in leadership and providing jobs and education for Oakland youth in hospitality and service."
As reported by the Mercury News and Berkeleyside, the new eatery, called Roux40, is set to open this fall — probably November. It's the latest project of chef Christina "Lala" Harrison, who's been serving Cajun-Cali food through her catering and meal-delivery business, JusLa Eats.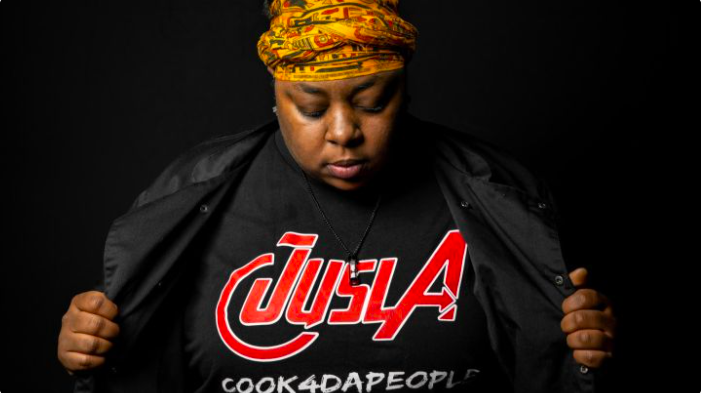 Chef "Lala" Harrison Photo: JusLa Eats / GoFundMe
When the pandemic came along, Harrison upped her small meal prep and catering businesses into what she called a "stay home, stay safe" business model: "We would deliver food all over the Bay Area, free of charge, Fremont to Pacifica to Brentwood," she told the Mercury News. "Then the same customers wanted us to do pop-ups ... Eventually, we were operating four days a week."
Now, she's ready to go brick-and-mortar, with a menu representing the breadth and depth of Black heritage foods around the country, which she told that newspaper she intends to bring into the area of fine dining.
For example, Harrison, who said early experiences with Chez Panisse inspired her farm-to-table ethos, has created a new take on classic red beans and rice: farro risotto with stewed red beans, sweet potato gremolata and charred scallion vinaigrette. Other dishes she's mentioned for the menu include shrimp and lobster jambalaya, vegan gumbo, and various regional oyster dishes.
"Through this restaurant, I hope to be telling my story as a Black American," the 35-year-old Berkeley and Richmond native told Berkeleyside.
"From the concept to the design, it is like an Afro-centric, art-forward lounge showcasing family and '90s R&B music. I want it to feel like you're hanging out in the living room of an African American family," Harrison said to the Mercury News. "This restaurant is very personal to me as a Black woman. From my general manager to my designers, we are all Black women and women of color. I have used female contractors as much as possible. It's very important to me."
Harrison plans to buy from Brown Girl Farms in Hayward and other local farms owned by people of color, as well from Black-owned wineries and breweries. Learn more on the restaurant's Instagram.