San Francisco-based Réveille Coffee's Castro location at 4076 18th St. (at Castro) has permanently closed after seven years.
Réveille opened this, its second location inside the converted garage space back in 2014.
Owned by brothers Christopher and Thomas Newbury, Réveille started as a food truck in Jackson Square in 2010. Locations in Russian Hill, Mission Bay, Lower Haight, and Berkeley remain open.
"We have unfortunately just made a decision to not return to the location," said Thomas Newbury.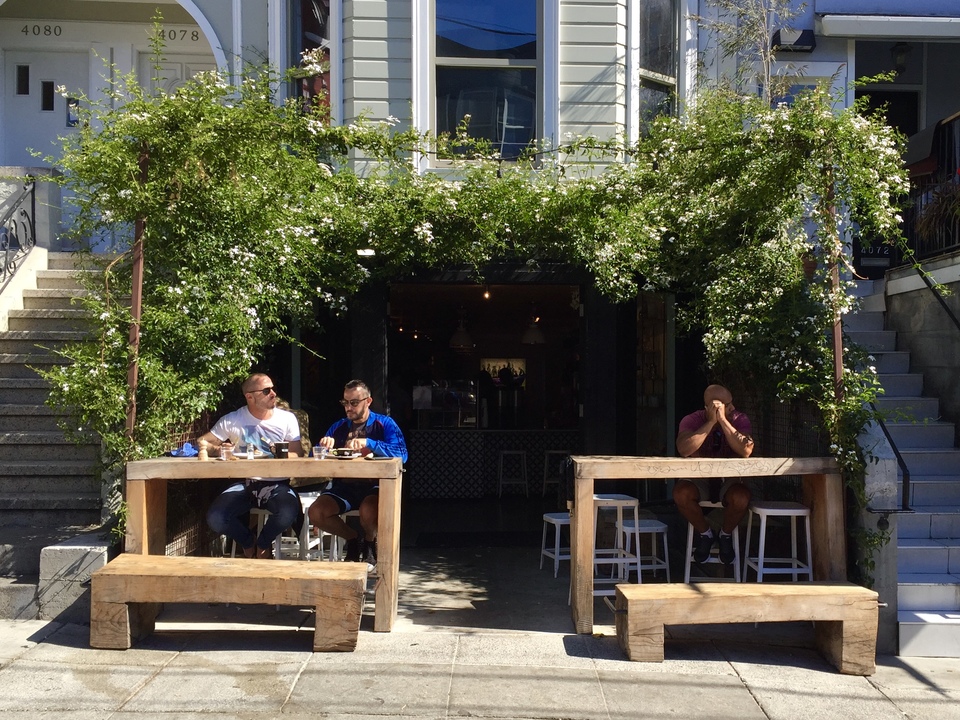 Customers outside Réveille (2016). | Photo: Steven Bracco/Hoodline
Hoodline readers may recall that, in September, the owners announced a temporary, two-month closure for the Castro coffeeshop while it underwent renovations, including mold remediation.
"Due to repair work being done by the property owner we will be closed for a little bit," a note stated at the time. "Mold remediation in progress. Authorized personnel only," another sign read. "Respirators and protective clothing are required in this area."
A reopening date was never announced and in recent weeks Reveille's sign was removed.
Newbury declined to provide a reason for the decision to close this location.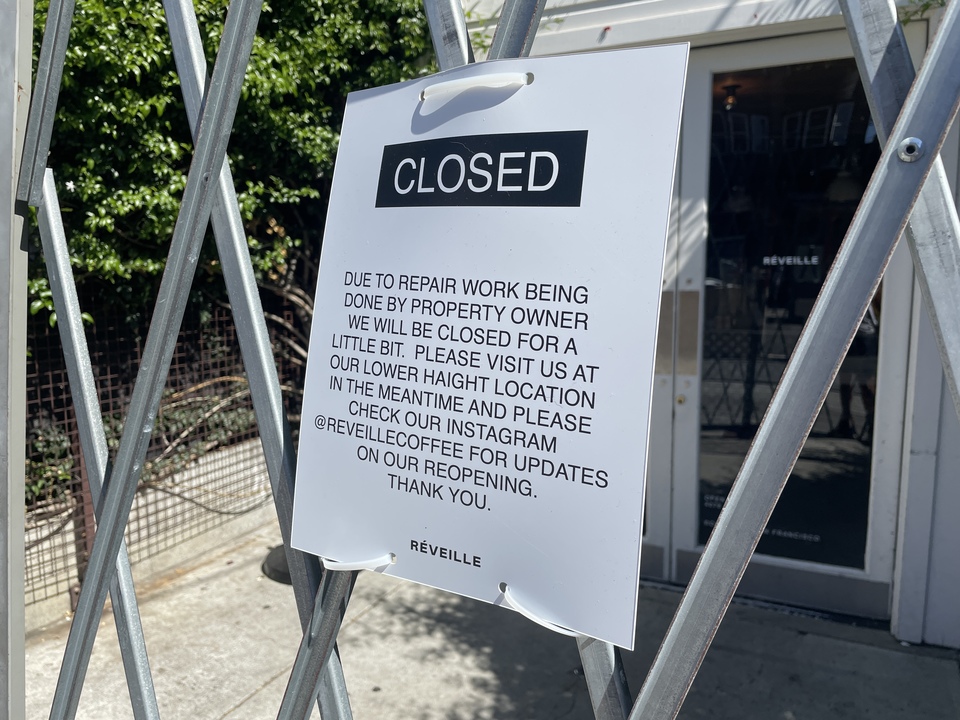 A note posted outside Réveille has since been taken down. | Photo: Steven Bracco/Hoodline
During Réveille's seven years in the Castro, its street-facing patio was a popular place for residents and visitors to meet up.
Well before the Shared Spaces program became popular during the pandemic, Réveille proposed installing a parklet along 18th St in 2015.
While the parklet made progress through the city's approval system, the Newbury brothers ultimately decided to abandon the parklet project in 2018.
At this time a new tenant for the space has not been announced. Hoodline will keep you updated as we learn more information.