It's been a while since we've had an update about Réveille Coffee's proposed parklet outside its 18th Street location, which was approved to move forward into the design phase last year.

We reached out to SFDPW's spokesperson Mindy Linetzky to find out the status of the project and when we can expect construction to begin.
Linetzky tells us the "parklet design is ready to go." Linetzky continued, "the approval is pending the applicant following up with our Bureau of Street Use and Mapping regarding the construction dates after they have secured a contractor."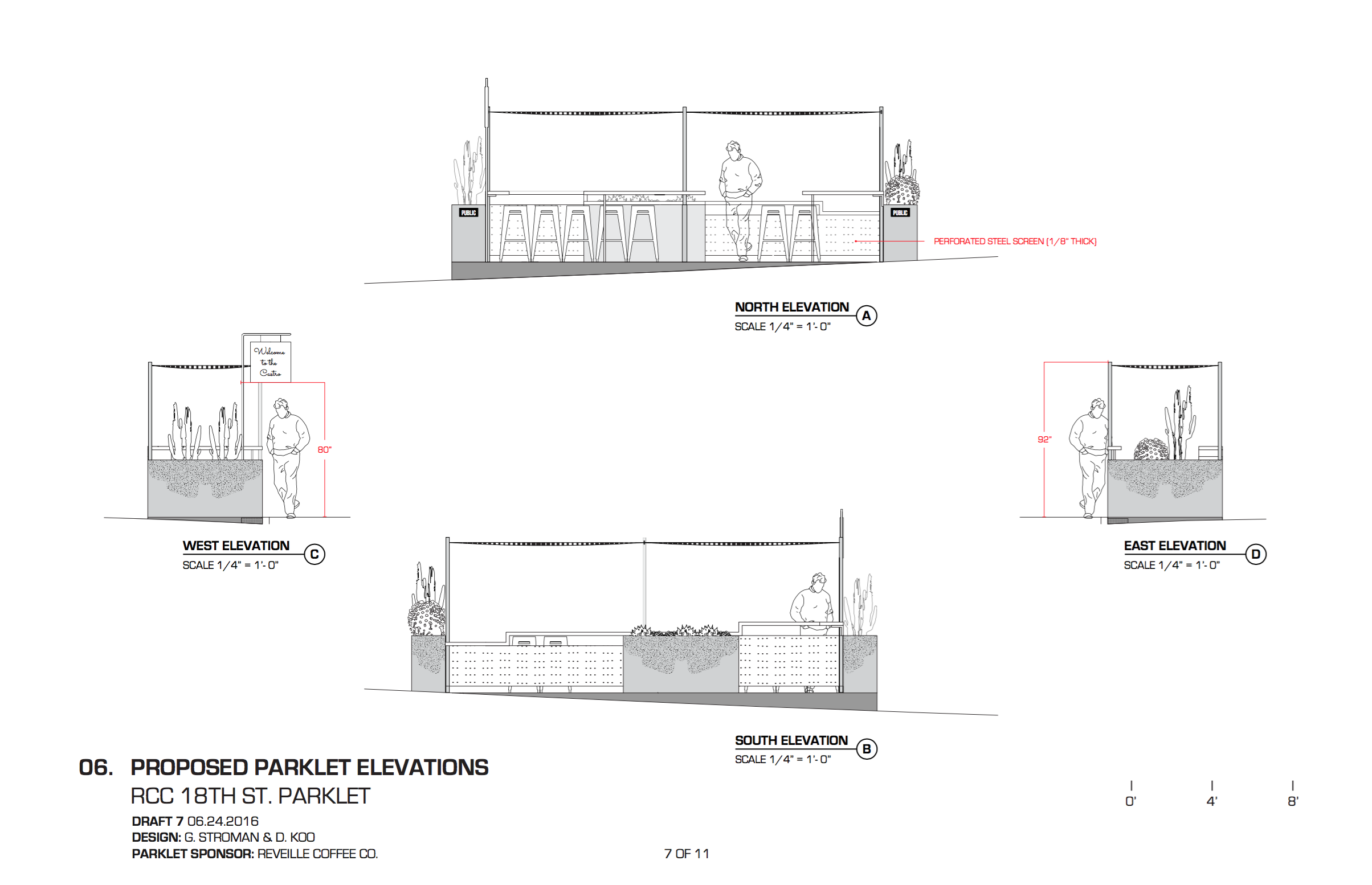 Réveille's Thomas Newbury tells us that they aren't quite ready to begin construction yet, as they still need to work out some more design details. "We are faced with some hurdles with the curb and existing driveway, so we really have not solidified the design yet," said Newbury.
As previously reported, Réveille's Castro parklet will be taking up the existing driveway directly in front of the cafe, along with an additional parking spot out front.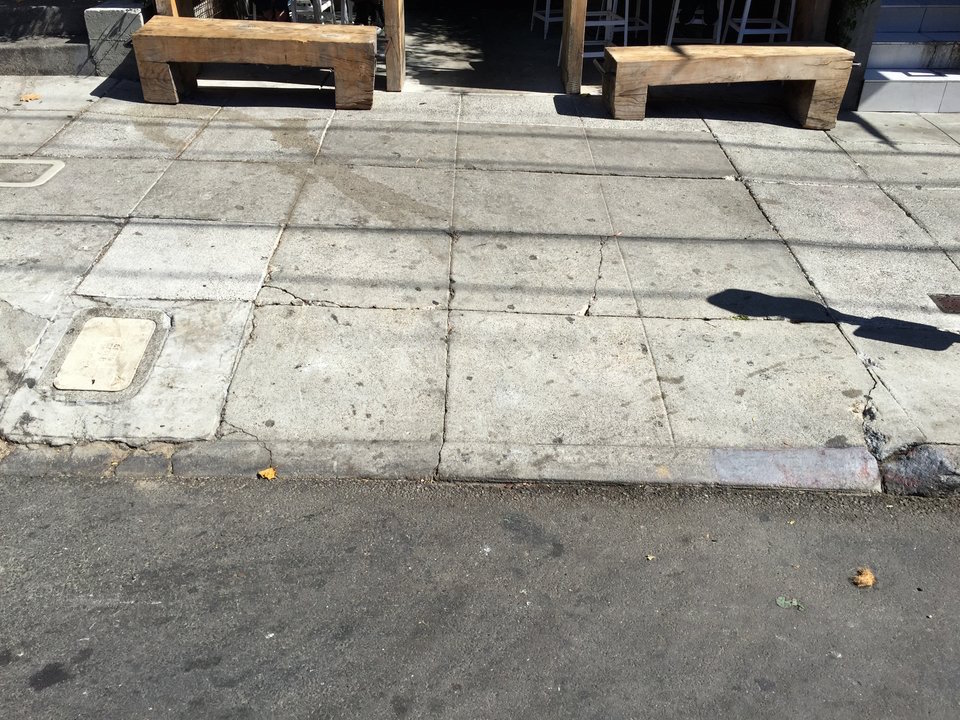 Since turning in their designs to DPW, Newbury emphasized that plans have shifted slightly due to the requirement of "making the curb flush with the parklet." As of right now, there is a driveway there that will need to be removed. "We would need to make adjustments to it by making it a proper curb with the right slope approaching the entrance of the parklet," explained Newbury.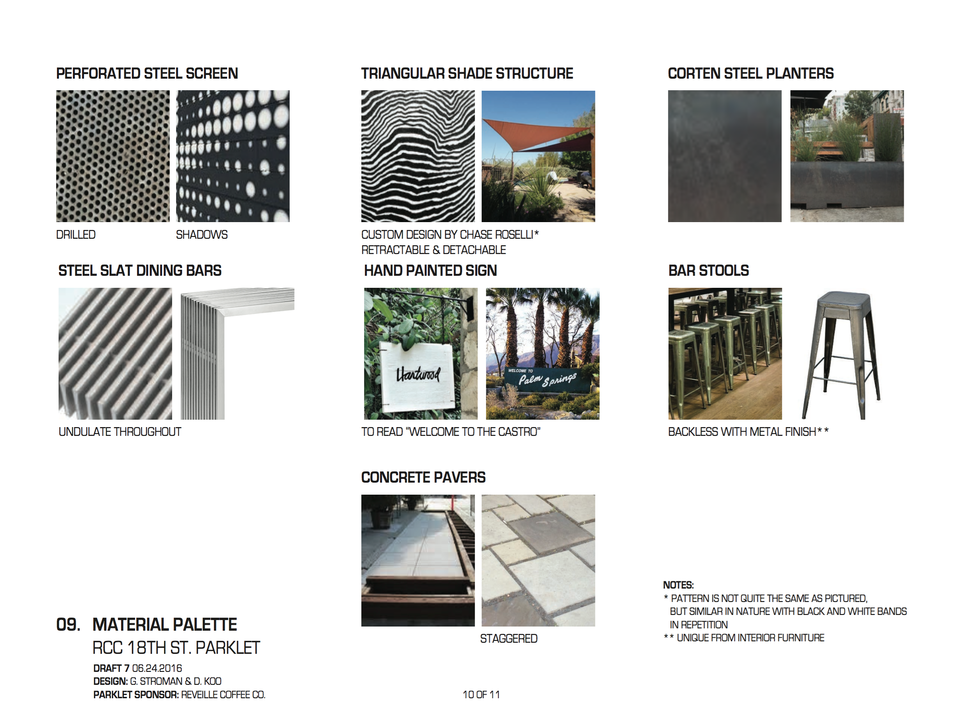 Initial designs include a custom retractable and detachable triangular shade over three steel planters, along with steel screens and steel dining bars. Plans also call for backless metal bar stools, staggered concrete pavers, and a hand-painted sign stating "Welcome to the Castro."
These design details fall in line with what Newbury told us back in January, when he said "the parklet will most likely consist of materials similar to what we used at our North Beach location, which was a lot of natural raw wood and corrugated steel. These materials have proven to work really well/resist the weather and age beautifully."
Newbury couldn't say for sure when the design plans would be finalized and ready for construction, but as always, we'll keep you updated.