TV chef and author Joanne Weir is opening a second location of her popular Sausalito Mexican restaurant Copita Tequileria y Comida in San Jose's Willow Glen neighborhood.
That's according to an exclusive report in the Mercury News, which reported that Weir and her partners are opening a two-story, 6,400-square-foot location at Lincoln Avenue and Willow Street expected to open next summer. It will feature a rooftop tequila-and-mezcal bar with small plates, alongside a full-service dining room below that will serve the gluten-free, handmade Mexican food that has made Copita a hit in Sausalito.
"We fell in love with the people, the energy of this bustling neighborhood," Weir told the Mercury News. "Believe me, I loved opening Copita Sausalito 10 years ago. It has been an amazing run! And Copita Willow Glen will be every bit as magical, if not more so."
Diners at Copita Sausalito find a selection of gourmet Mexican dishes from ceviches ($15-18) to quesabirria (slow-cooked lamb & Oaxaca cheese quesadillas; $24) to chicken empanadas in a mole sauce ($20) and more, plus a range of tequilas, wine, beer and cocktails.
Weir opened the Sausalito Copita Tequileria y Comida in 2012 in partnership with Il Fornaio restaurateur Larry Mindel. It's garnered numerous accolades in the years since then, including being named Best Mexican Restaurant in the Bay Area by 7x7 Magazine and featuring on the cover of San Francisco Magazine as one of the area's top Mexican restaurants.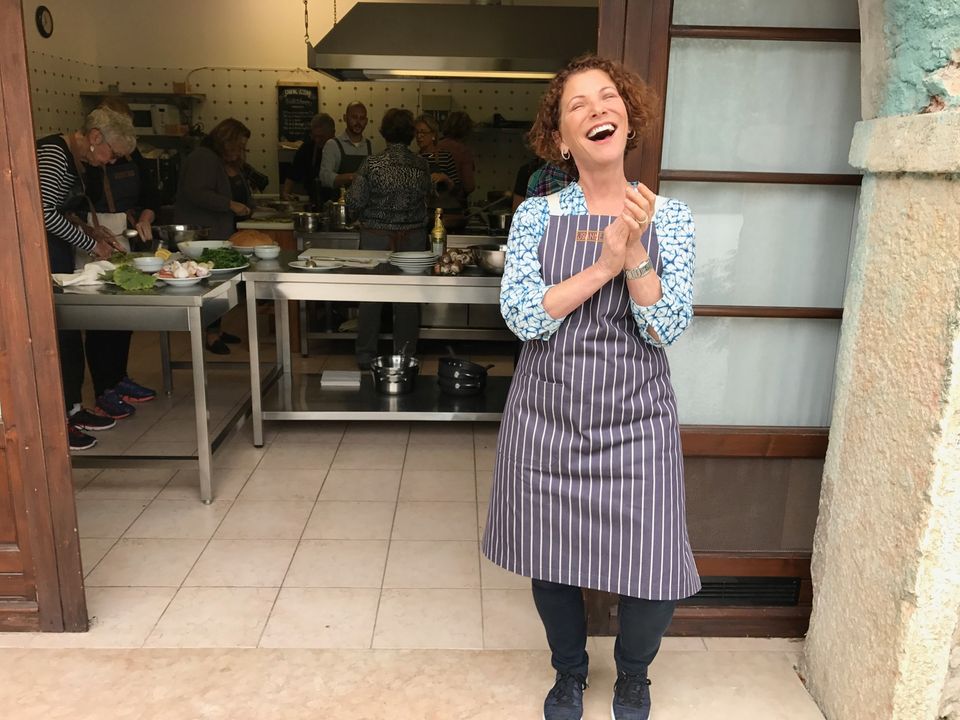 Photo: Joanne Weir / Facebook
The chef, who worked at Chez Panisse earlier in her career, is known for hosting cooking shows on KQED and CreateTV, as well as for writing cookbooks and leading culinary classes. Her most recent cooking show is "Joanne Weir's Plates and Places," filmed on location throughout the Mediterranean, along the Rhine and Danube Rivers, and in her kitchen studio in San Francisco, Weir's website says.
Hillary Clinton and the State Department appointed Weir in 2012 to the American Chef Corps, a group of American chefs named to promote world relations through food. Her official bio says Weir is a fourth-generation professional chef, who traces her culinary legacy back to a great-grandmother who operated a restaurant in Boston at the turn of the last century, called Pilgrim's Pantry.
Weir will open the new San Jose restaurant with partner-owners Larry and Michael Mindel, according to the Mercury News report.
Learn more at the Copita website: www.copitarestaurant.com.